How to modernise and refurbish a conservatory
Give your conservatory a dream makeover with our guide on how to modernise and refurbish a conservatory. Including upgrade and renovation tips.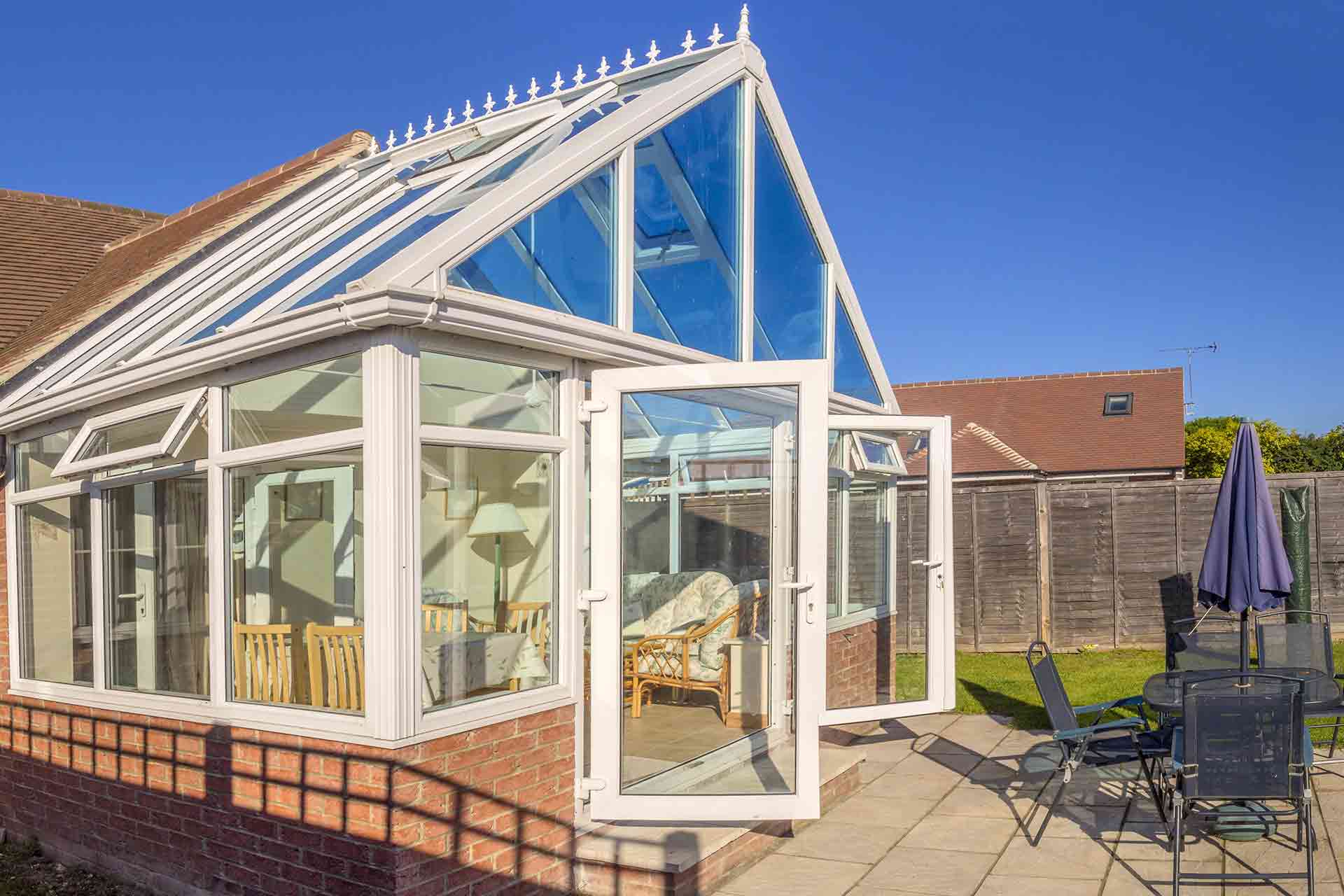 Many homeowners are lucky enough to have a conservatory, but often these brilliant home additions aren't reaching their full potential. Whether your conservatory is in poor condition, is outdated or just not a functional space, modernising it can give it a whole new lease of life.
Refurbishing an old conservatory can be a little overwhelming, so we've written the following guide to help you throughout this process. With tips on modernising and upgrading your conservatory, to ways to introduce smart technology, we have you covered.
How to modernise a conservatory
Many conservatories are often used for storage and so end up neglected and out of date, which is a shame because conservatories that are cared for can be the perfect space for entertaining, relaxing and socialising.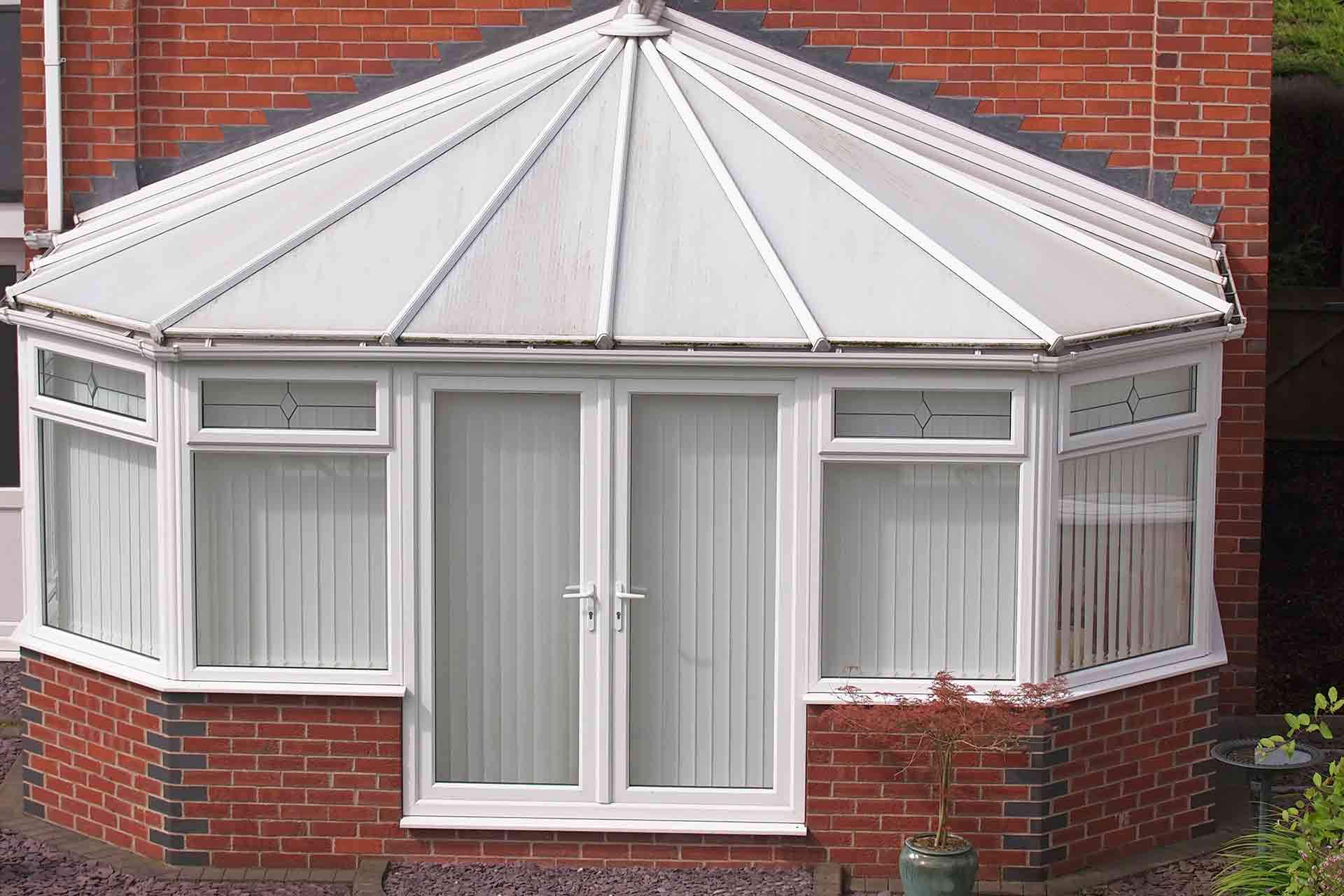 Wondering how to modernise a conservatory? There are many ways of doing this and below are some fantastic ideas:
Instead of dull and dingy colours, why not decorate your conservatory with whites, blacks and greys or silvers for a truly modern feel.
Add beautiful bifold doors to open the room up and give excellent garden views.
Choose furniture and materials that complement a modern theme. Metals, glass and monochromatic colours are all great choices.
Add modern lighting with silver and black accents to finish off the space. You could choose spotlights or metallic lamps for a stunning effect.
Ways to upgrade a conservatory
There are lots of ways to upgrade a conservatory that doesn't involve ripping apart the whole room. In fact, you can even transform your conservatory on a budget. What's more, adding functional fittings and fixtures to the space will help make it a room that draws you in rather than pushing you away. Consider the following ways to upgrade your conservatory:
Purchase new furniture that fits in with your desired scheme. You could add new sofas, coffee tables, sideboards, armchairs or even foot stools for extra comfort.
Introduce smart technology to the room. Choose from options like smart speakers to remote control blinds or a smart thermostat to keep the room at an optimal temperature. If you'd like to learn more about smart thermostats, our Hive installation cost guide and our Nest installation cost guide are packed with prices, considerations and tips.
Add soft furnishings like cushions, throws or rugs to make your conservatory feel cosier.
If you're put off using your conservatory in hot or cold weather you could add heating to keep you warm or a fan to keep you cool.
See the tradespeople we've checked and recommend for your job
How to renovate a conservatory
Renovating a conservatory is often a large and time consuming job, but the results are so worth all the effort. Learning how to renovate a conservatory is a fantastic choice if your conservatory has fallen into a state of disrepair and needs a lot of TLC.
The best way to renovate a conservatory is to do it in stages, some of which you may need assistance with and others you can complete yourself.
So, how do you refurbish a conservatory? Simply follow the below steps:
Add insulation to the walls to make the space more energy efficient.
Completely replace the roof. This'll help to keep any heat in, as well as give you the option to add extra ventilation for warmer days. You can even choose solar controlled skylights to open up your conservatory.
Change the glass in your windows for double or triple glazed options. This'll help to prevent energy from escaping during cold months and save you money on heating bills.
Replace the flooring. First, check your damp proof course is still intact and there's no rising damp. You can then install new flooring to completely change the feel of the space.
Upgrade your window frames to make the conservatory watertight and prevent leaks and heat from escaping.
How can I improve my conservatory roof?
One of the best ways to enhance your conservatory is to change or refurbish the roof. Most conservatories have glass roofs which look amazing but if not properly maintained can become dirty, cracked or damaged over time.
To improve your conservatory roof use the following suggestions as inspiration:
Change to a solid roof: This will block harsh rays of sun and can make the space feel more comfortable on hot days. You can still add skylights for an additional influx of light.
Add solar panels: You could start to generate your own electricity for free and sell back any excess amounts to your power company.
Switch to a polycarbonate roof: A brilliant way to infuse the room with natural light, these affordable tiles can last up to 20 years and are available in different colours.
Install solar powered roof panels: These glass panels can open and shut for extra ventilation and are operated by solar power.
Ready to refurbish your conservatory?
Deciding to invest a little time and money into improving your conservatory is a decision you won't regret. You'll expand your living space, plus create a room that is practical and inviting. Whether you plan to enjoy your new conservatory alone or with guests, you can be sure this space is functional and beautiful.
One of the best ways to upgrade your conservatory is to hire a qualified professional to undertake the work. You can even save time by using our free search feature to instantly connect with a number of experts near your home. Plus, with their own profile pages, you can see examples of past work and customer reviews for each tradesperson to help you make your choice.
Taking on the work yourself is another option but unless you have experience and training you risk making mistakes and damaging your conservatory. Hiring a professional will save you energy and give you the confidence your room will be finished to a high standard.
If you're looking for more guidance for your conservatory refurbishment, the HomeOwners Alliance website is a fantastic source of information. Plus, if you're considering buying new furniture to update your conservatory, we'd recommend visiting the Ufurnish website for inspiration and lots of beautiful options.
How much does a conservatory refurbishment or extension cost?
For anyone planning a conservatory refurbishment or extension, it's really handy to know the average prices you can expect to pay. Thankfully our conservatory refurbishment cost guide and our conservatory extension cost guide are both excellent resources for your project.
To summarise, the average cost to refurbish your conservatory roof, walls and windows is around £4,000, and the average cost of a lean-to conservatory extension is £9,000.