Has your home been losing a great deal of heat? As part of the Big Energy Saving Week #BESW20 and as temperatures drop we are taking a look at how to save on home energy bills.  One solution is to review the levels of insulation in the home. What is wall insulation? Are there any different types? Why is this element crucial? Let's take a look.
What is the purpose of wall insulation?
We can think of the insulation throughout your home, much like a warm jacket. The ultimate goal is to prevent heat loss during the colder times of the year. Insulation can be placed within a cavity wall used to separate two different rooms, throughout ceilings and within the walls that are directly connected to the exterior.
Are there any different types of materials and systems?
There are many types of materials which can be used to produce insulation. Some of the most common include:
Rolls of fibreglass
Insulation that can be sprayed into the cavity of a wall (sometimes known as "loose-fill" insulation).
Insulation boards that can be cut to the appropriate sizes.
Find a local tradesperson to help you with your insulation
The exact type of cavity wall insulation will depend upon factors such as how much heat is being lost, the thickness of the walls and where they are located. In terms of the systems that might be used, the two main categories will address both internal and external wall insulation.
External wall insulation is different than the systems mentioned above. This material provides a thermal barrier around the outside of your home. A number of substances such as foam, mineral wool or polystyrene may be used. These are "sandwiched" together and topped off with a decorative layer such as wood cladding.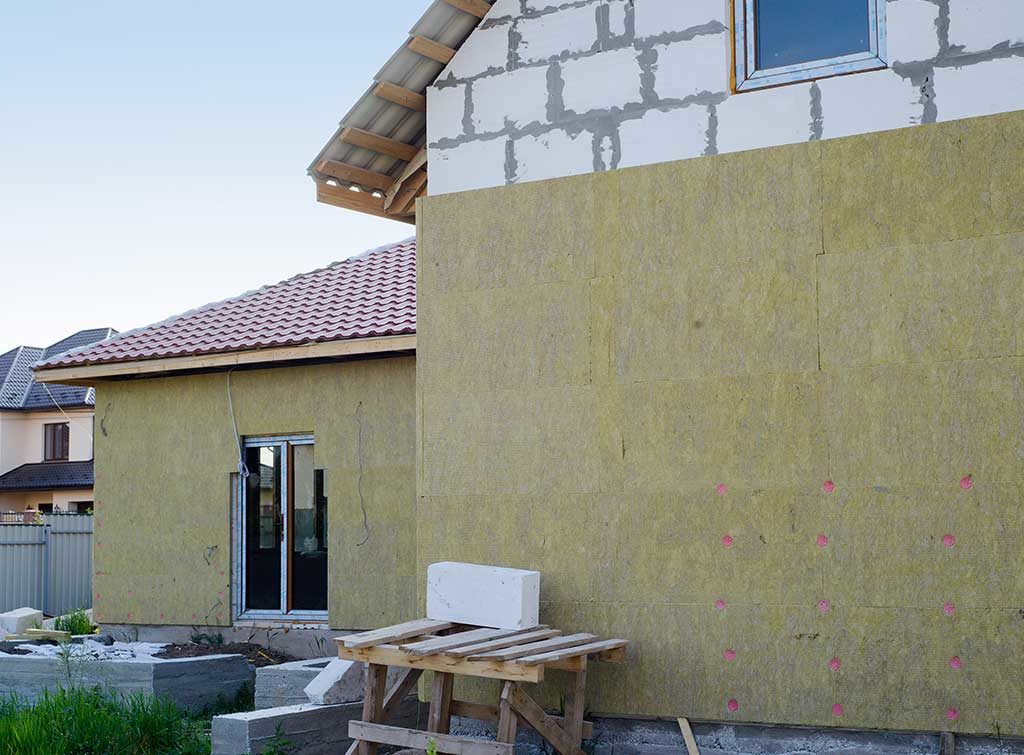 What are the advantages of insulation?
You might be surprised to learn that cavity wall insulation is a great way to prevent noises from travelling between different rooms. In other words, you will not be bothered as much by a loud television if this type of insulation is present. Insulation is generally quite simple to install, and there are several different price ranges. On a final note, did you that you might be able to reduce much energy bills by as much as 15 per cent if this insulation is installed correctly?
What is an EPC rating, and why is it important when selling a property?
Some homeowners may have heard of a certification known as an EPC rating. EPC is an abbreviation for Energy Performance Certificate. This analysis essentially determines how efficient your home is at retaining heat. A professional will visit your property and after examining several variables (including the type of insulation contained within a cavity wall and other areas). You will then be provided with a letter-based rating ranging from A (extremely efficient) to G (needs a good deal of improvement).
Properties with an EPC rating at or near the top of the chart tend to be listed for a higher price. This is important if you plan on selling your home in the future.
Are there any other ways to retain heat within your home?
As mentioned earlier, upgrading to double-glazed windows is a good idea. Other suggestions include checking for any noticeable drafts, making sure that your attic is adequately insulated and making sure that any extensions are functioning correctly. From insulation boards to roll-out insulation, being able to retain the heat within your home is a job for the experts.
Find a local tradesperson to help you with your insulation
Tell us what you think
What others think of this cost guide:
Need More Information?
Related posts