Is now a good time to start a business?
You might think it's madness to start up a new business in a recession, but many successful brands began life during a financial crisis. Airbnb, Groupon, and Uber to name a few. But is now a good time for you to start your business?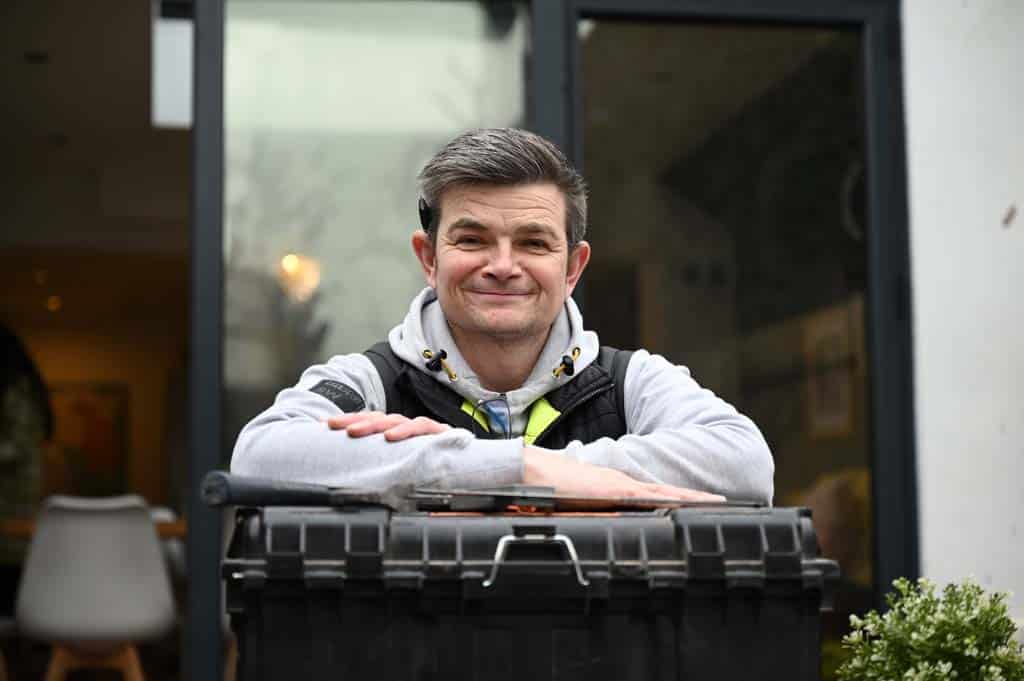 World events have created a lot of uncertainty in recent years. The Covid-19 pandemic caused many to lose their jobs and we're now facing a cost of living crisis, threatening job security once again.
While many people were forced to take a new career path, others are considering whether now is a good time to start a business in order to have more control over their own destiny. So is now the right time? Let's take a look.
With high interest rates and fewer entrepreneurs taking the plunge, there's generally less competition for new businesses that have the conviction to push forward with their dreams.
Why is now a good time to start a business?
Looking at the data, now could be a really good time to start a new business as a tradesperson.
According to Bionic.co.uk, from 2022, it's predicted there will be 205,000 new houses completed per annum creating a high demand for trade work. With the increased demand for new housing, building and construction are the most requested trade across the UK.
Remember how everyone got busy with home improvements during lockdown? It's estimated Brits spent more than £110 billion on home improvements throughout the Covid-19 pandemic.
And there's a huge shortage of skilled tradespeople. Brexit and Covid-19, coupled with the government's net zero targets and the fourth industrial revolution have heightened the scale of the skills shortage in the UK.
What business is good to start now?
As part of its 'green industrial revolution' plans to reach net zero emissions by 2050, the UK government announced in 2020 that £4bn would be spent to help reach their target of 2 million 'green jobs' by 2030.
This is to tackle the urgent and emerging skills challenges in the green economy. Jobs that are essential to the future of the UK.
The Net Zero Strategy states that in the construction and heating sectors, up to 230,000 skilled tradespeople could be required in 2030 to deliver the retrofitting of houses.
And to meet the government's ambition of installing 600,000 heat pumps a year by 2028, they will need to rapidly increase the number of qualified installers from around 3,000 to 35,000 within the next seven years.
Ready to take your career in a new direction?
Join our community of trusted tradespeople
Find out more
What's the best business to start with little money?
The good news is the government is supporting people to gain the skills they need to transition to the green economy with its Lifetime Skills Guarantee initiative.
This involves National Skills Funding (NSF) investment to deliver short, flexible courses covering construction, housing retrofits, digital, technical, and green skills to help people retrain to plug the skills gap.
It's also possible to get bursary funding from training providers such as City & Guilds, which has been created to help tackle the skills shortage in a variety of sectors, including construction.
What trade business is good to start now?
Checkatrade is the #1 trade directory for homeowners looking for trusted tradespeople in the UK.
So to get a better view of the current market, we dip into the vast search data on the Checkatrade website to find out what homeowners want: the trades and projects they might be looking for during a given month.
Interestingly, we've seen a 452% increase in Checkatrade users searching for 'Renewable Energy' in 2021 vs 2022*.
We received an average of 18,500 searches per month for insulation specialists in 2021. And we've identified a 38% increase in searches for this trade in 2022 vs 2021.**
But it's not just trades that work on energy-efficiency projects that are in high demand. Trades such as builders, electricians, and carpenters are always desired.
Launch your new business with confidence
Get seen by customers and receive discounts on business essentials
Find out more
How to set up your own trades business
You don't need us to tell you that launching your own business is a big decision. It's not something to leap into without careful consideration.
However, we have a load of free business advice to help guide your decision in our 'Become the Boss' series. Just add your email below and you'll receive:
7 emails with actionable tips to get your business started
Plus, one bonus email with additional helpful content from those who've already taken the leap
Key considerations before starting your own business
Perhaps you've earned your stripes grafting for someone else, or you have a passion that you'd like to turn into paid work for a complete career u-turn.
Either way, it's never too late to take the plunge and start up your own trade business. There are a few important elements to think about first though.
Your business plan
A business plan forms the cornerstone of any successful business so it's well worth taking the time to write one. It will:
Set out your business idea, goals, and objectives
Help you to be well-organised and make informed decisions
Support you in making more efficient and productive plans
Allow you to understand how your business is performing against your targets
Help you to avoid costly mistakes
Download our free business plan template to help you get started:
Finances
Starting a new business will involve an initial financial outlay. Business insurance, tools and equipment, a work vehicle, marketing; it all adds up.
Did you know, Checkatrade members receive exclusive member discounts on tools, vans, fuel, insurance, and more?
If you need financing to get your business started, you'll need to weigh up the pros and cons of the options available to you. A business loan can help with initial overheads, but make sure the interest rates are affordable.
Think about your services and pricing. You want to price fairly to attract new customers, but of course, you need to do the sums to make sure you cover your overheads and make a decent profit.
Keep a close eye on money coming into and out of the business with effective bookkeeping.
You'll need to decide on your business structure, for example, will you be a sole trader or limited company? And don't forget to register your business with HMRC. You'll also need to complete a self-assessment tax return every year.
For help and advice, it's worth hiring an accountant.
Have you heard the saying, "Cash flow is king"? Cash flow management can make or break a new business. Read our top tips for cash flow management to avoid the pitfalls.
Skills and qualifications
If you're experienced in the field, you may already have the necessary qualifications to go it alone.
If not, there are a host of courses available to hone your skills. Take a look at the Construction NVQs offered by our training partner North West Skills Academy, for example.
Remember, experience combined with accredited qualifications will help to boost the credibility of your new business.
Soft skills and attributes
There's more to running a successful business than knowing your trade inside out. Here are some of the personal attributes seen in top bosses:
Attention to detail and highly organised
Interpersonal skills and great customer service
The ability to lead and manage and have conviction in your decisions
Fairness, integrity, and self-awareness
Enthusiasm and endurance
And during a financial crisis, more than ever, you'll need a healthy dose of determination, patience, passion, and self-belief. For anyone starting a new business, it's essential to learn from setbacks, take guidance, and reach out for support from those who've done it.
The Checkatrade member's community is full of friendly, experienced tradespeople who are always happy to share their advice.
Launch your new business with confidence
Get seen by customers and receive discounts on business essentials
Find out more
Marketing
Marketing is key to business success. And there are a number of ways to do it.
Traditional marketing techniques such as word of mouth and print marketing (flyers and adverts in the local newspaper, for example) are still very valid ways to promote a new business.
However, digital marketing will really ramp up your efforts to build awareness. It's a very effective way to increase your online presence and reach new customers.
Digital marketing is an umbrella term for the many different ways you can build awareness of your business online, including:
Creating a company website
Using social media. It's free and can help you reach a range of prospective customers
Give your new business the best chance of success
Remember we said that Checkatrade is the #1 trade directory in the UK? Presence on our directory can expose your business to over 3 million site users monthly.
With our digital marketing strategy and strong online presence, becoming a Checkatrade member makes it much easier for customers to find you.
As a member, you can display customer reviews, testimonials, and examples of your work on your profile page. Not to mention you'll get discounts on other business essentials to help get your business off the ground.
And with the Checkatrade tick by your name, your business will have a competitive edge from the off, as 8/10 people would choose a trade endorsed by Checkatrade, compared to one which isn't***.
We'll also help you with free marketing materials and help to increase your business's visibility on Google.
Launch your new business with confidence
Get seen by customers and receive discounts on business essentials
Find out more
Become your own boss in 7 days
You could get your business started in just 7 days with the help of our 'Become the Boss' series.
To get trade business insider secrets sent to your pocket, put your email address in the form below so we can help you to get started:
Launch your new business with confidence
Get seen by customers and receive discounts on business essentials
Find out more
*Using Checkatrade.com website trade search data: Searches completed for 'Renewable Energy' in 2021 vs 2022
**Using Checkatrade.com website trade search data: Searches completed for 'Insulation specialist' in 2021 vs 2022
***Deep Blue Thinking 2021 Trade Perception Survey