Last updated on July 5th, 2022
How much does it cost to sell a house?
Thinking of selling your house? We've covered the average costs involved in the process of selling your home.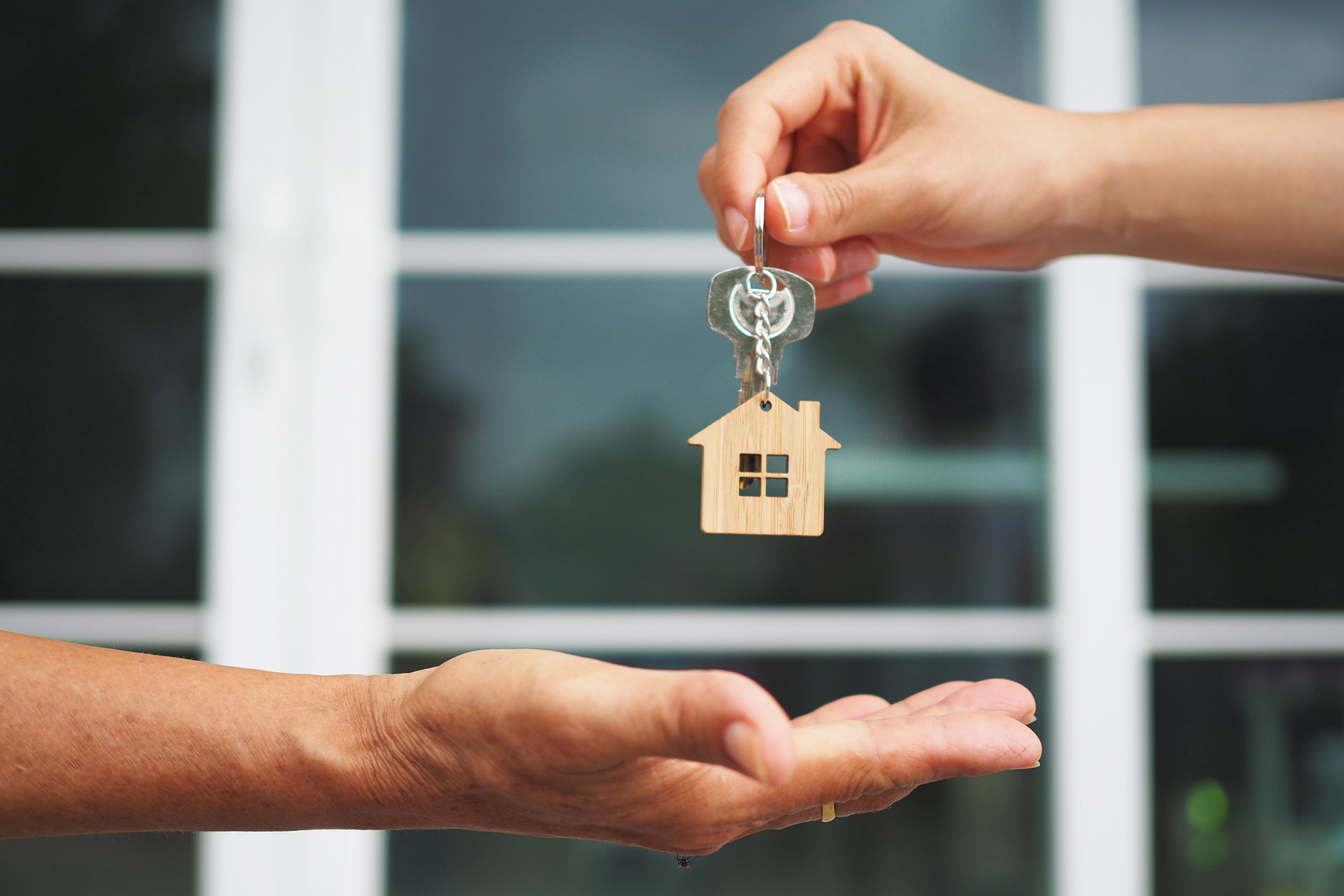 Whether you're upgrading, downsizing, moving to the city, relocating to another country or going to travel, it's worth getting clued up on the cost of selling a house before you plan your next move.
From estate agent fees to energy performance certificates, surveyors, conveyancing and removal costs, there will be a number of elements to include in your budget. If this is the first home you've sold, many of these fees can present themselves as nasty surprises.
| Cost provided item | Unit | Average UK Cost |
| --- | --- | --- |
| Estate agent fees | 1.18% of house price | £2,765 |
| Conveyancing fees | Fixed fee | £1,000 |
| EPC fees | Fixed fee | £67.50 |
| Mortgage fees | Arrangement fee | £550 |
| Removal fees | Total cost | £1,200 |
How much does it cost to sell a house?
The total cost of selling a house will depend on a whole host of factors, including your home's sale price and the companies you choose to work with for the transaction.
Factoring in the fees for each part of the process, it costs £5,583 to sell a house priced at £234,370 – the average UK house price.
Below, we've set out the typical costs and rates for each stage of the process.
What fees are involved in selling a house?
There are a number of costs associated with selling a house that you will need to factor into your budget. These include:
Estate agent fees
When an estate agent successfully sells your property, they will typically charge between 0.75% and 3.5% of your home's sale price. The exact fee will vary between companies, as well as location and the value of your property.
While some may offer a fixed rate, it's more common for estate agents to take a percentage of the sale price. In the UK, the average is 1.18%. Online agents can be considerably cheaper than high street counterparts, as they often charge a fixed fee, so you may want to look at their packages also to compare.
Working on the UK average house price stated above, estate agent fees would come out at around £2,765. 
Remortgaging fees
If you're selling your home and still have a mortgage, you have two options. Either you broker a new deal, or you take the same deal with the same lender to your new property. Both options can come with additional fees worth keeping in mind ahead of the sale.
If you choose to port your mortgage and the amount you're borrowing increases, arrangement fees will sit between £100-£500. If the amount you're borrowing decreases, there may still be an early payment fee of around 1-5% of the differential loan amount.
For remortgaging, some lenders will charge little to no arrangement fees at all. Others may charge in excess of £1,000. Although the obvious choice would seem to be the lender with low fees, it's often the best mortgage deals that come with arrangement fees attached.
Arrangement fees will either be a fixed amount or may be based on a percentage of your mortgage.
Conveyancing fees
Having purchased property, you will be familiar with the conveyancing process – the transfer of land and property from one person to another.
Just as when buying a home, a qualified conveyancing solicitor will charge a fee for selling a house.
The average legal fees for selling property in the UK are around £1,000, although prices will vary between law firms and individual conveyancers.
Online conveyancing solutions may prove cheaper, but we recommend digging around for reviews to ensure a smooth process. The last thing you want is for unnecessary hurdles or complications to stand between the sale of your property.
Removal fees
Removal fees are part and parcel of selling a house, so it's best to account for these in advance. If you're hiring a removal company, the costs can either be calculated as an hourly rate – typically between £50-60 p/h for 2 professionals and a van with a 2-hour minimum charge – or as a fixed fee, which on average is around £1,200.
For long-distance moves (i.e. beyond a neighbouring town or city), removals can cost anywhere between £450 for a 1 bed flat and £1000 for a 4 bedroom house. Save yourself the costs by doing as much packing as you can manage yourself.
EPC fees
An Energy Performance Certificate (EPC) is a report that sellers are legally required to obtain ahead of the transaction. It details exactly how efficient your property is and the impact it has on the environment. Obtaining an EPC costs between £35 and £150 (including VAT), although costs will differ depending on the size and type of property.
Valuation fees
If you have an estate agent, you may not need to get a separate valuation done on your house as it's part of their service and included in their cost, so you will not pay anything extra. However, you may want to get it done for a more accurate estimate of the value of your property. If you do, then valuation fees will also be a part of the cost of selling your house.
Why would you want to get your property valued by someone else? If your estate agent is not local, they may not take all local factors into account. Even if they are local, they might want a higher or lower price for their own ends. Chartered surveyors will charge valuation fees between £300 – £600 and will give you a realistic estimate for your house.
We recommend that even if you do pay valuation fees, you should verify them yourself. There are several online resources that could tell you how much properties around you have sold for, and what similar properties in your area cost.
See the tradespeople we've checked and recommend for your job
How do I prepare my home for sale?
Even the most well-looked-after property might need a bit of love if you're trying to sell it. When you're preparing your house for sale, you will want to consider a few jobs to make your house even more attractive on the market.
Two common jobs to complete before selling your home:
Get your house professionally cleaned
Professional cleaners make a huge difference to how your home looks. So when prospective buyers come to take a look at your home, they're impressed.
House cleaning costs are around £12 – £20 per hour. The time it takes will depend mainly on the size of your property and how difficult it will be to clean your home. It could take anywhere from 2-6 hours to clean your home. But it's worth the investment to create the best first impression.
Carpet cleaning costs on average are £200 for a standard three-bed house, including the bedrooms, landing, hallway and stairs.
General house repairs
You would get a higher price for selling your property if it didn't have any damage that needed repairing.
Check out the common house repairs:
Find out more about house repair costs in our cost guide.
Cost of selling a house calculator UK
When it comes to selling a house, calculating the cost is a little more complicated because some costs will usually be charged as a percentage, not a flat rate. That means it's even more important to understand the rates that you're quoted to get a clear idea of how much it's going to cost you overall.
You'll need to factor in the cost of the estate agent selling your house, which will be a percentage of the sale value of the house. The more expensive the property, the more you'll pay in agent fees. And don't forget the solicitor's fees for the conveyancing work.
In addition to the fees you'll need to pay to process the sale of your house, you also need to add on the cost of removals and the cost of setting up a new mortgage for any property you might be buying (if needed).
In summary, you will need to budget for the following:
Estate agent fees
Remortgaging fees
Conveyancing fees
Removal fees
EPC fees
Valuation fees
Selling house quotes
We always recommend obtaining at least three quotes from property experts. Depending on the nature of your house sale, the value of the property and the amount of paperwork involved.
It's a good idea to shop around to make sure you're paying a fair and competitive price for their efforts. And, thankfully, we've got a tool that makes finding multiple quotes super easy.
Our request a quote feature is perfect for getting quotes: you post details about the work you need doing and we'll send it out to property experts in your area. Try it out – it's quick and easy!
Overview of costs to sell a house
The average cost to sell a house with a value of £234,370 is £5,583
Estate agents typically charge an average of 1.18% of the sale price
Conveyancing costs range between £1,000 – £2,000.
Mortgage fees can range anywhere between £100 – £1,000 depending on the option you choose.
Removal fees are on average £1,200 depending on the scope of the work, the size of the property and location of your new home.
See the tradespeople we've checked and recommend for your job