Last updated on March 31st, 2022
Well repair cost guide
Check out our well repair cost guide for all the prices and advice you need. Including pump, tank and valve costs plus tips for finding a professional.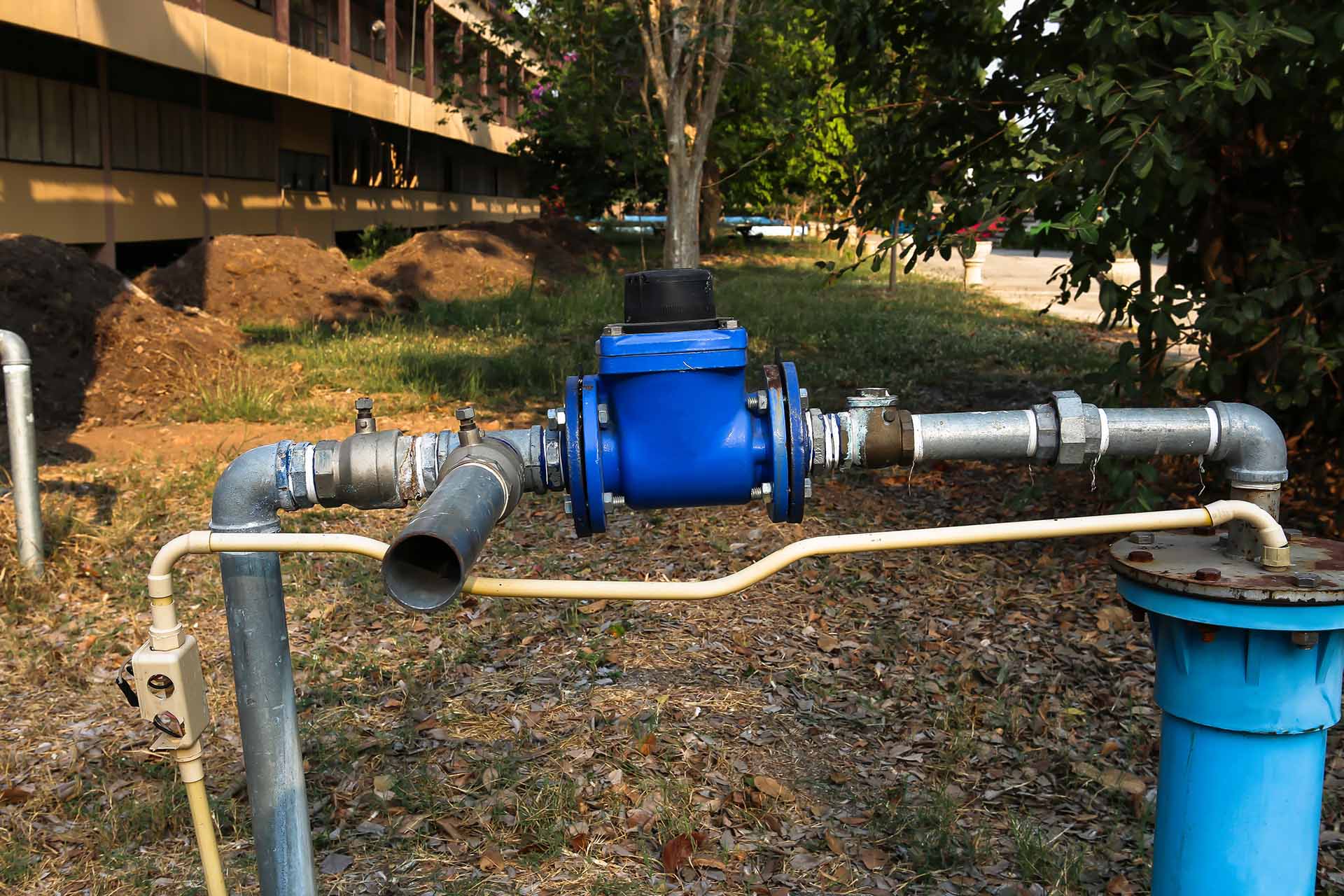 Wells are a quintessential part of history and were once the main source of water for use in homes. If you're lucky enough to have a well on your property, you'll know that keeping it well-maintained is essential for a clean, constant water supply.
Unfortunately, over time wells and their pumps, valves, and tanks can become less effective and need to be replaced. If you're in this situation, we've compiled this well repair cost guide with all you need to know. Whether your well is no longer functioning, or there's an issue with your well pump, these are the average prices you'll need to pay for repairs and replacements.
| Cost provided item | Unit | Range - Low | Range - High | Average cost |
| --- | --- | --- | --- | --- |
| Well pump repair cost | Per repair | £250 | £1,050 | £650 |
| Well pressure tank replacement supply cost | Per tank | £60 | £2,500 | £1,200 |
| Well pump replacement supply cost | Per pump | £280 | £1,320 | £800 |
| Cracked well casing repair cost | Per foot | £5 | £100 | £50 |
| Remove old and install new pump (labour) | Per pump | £300 | £2,000 | £1,000 |
| Remove old tank & valves, install new tank | Per tank | £200 | £1,000 | £500 |
How much does well pump repair cost?
When water is no longer steadily flowing into your home, it's likely you have an issue with your well pump. Repairing this pump can be tricky due to its location but the average well pump repair cost is £650.
Well pump replacement costs
If your well pump is not producing any water, or it's taking longer to fill up the tank, you may need to replace the pump itself. What's more, if the water in your home is unclean or muddy, installing a replacement pump may be essential.
The average cost of a well pump replacement is around £800. However, there are a wide range of pumps available for between £280 and £1,320. The amount you pay for your pump will be dependent on the amount of water it pumps, the pressure, and the distance it needs to pump your water.
You'll also need to pay for your old pump to be removed and the new pump installed. In total, the average well pump replacement installation cost is £1,000.
See the tradespeople we've checked and recommend for your job

Other well repair costs
While many issues with your well are caused by a damaged or broken well pump, there are a variety of other well repair costs you may need to consider.
We've listed some of these additional costs below.
Water pressure tank replacement cost
If your water pressure tank is showing constantly changing pressure readings, is showing a pressure of less than 2psi, or has some cold spots, it may be time to order a replacement tank.
Depending on the volume of water you need your tank to hold and the type of tank, the average water pressure tank replacement cost is £1,200. This price is in addition to well pump tank replacement labour costs, which will range from £200 – £1,000.
Well casing repairs
Well casing repair costs are usually quite affordable. In fact, repairing this damage can be as simple as patching cracks or leaks up with epoxy resin for between £5 – 100.
Having said this, you may need to have a well casing repair sleeve installed. This is a cylinder that can be inserted into your well casing at the point of the leak. This sleeve is then sealed in place to block the leak. Problem solved. Costs can vary wildly for this, so it's worth speaking to a professional for a specialist quote.
If, however, the leak is larger, it might not be as easy to patch. In such a case, you might be required to replace the casing or even dig a new well.
Well foot valve replacement cost
Foot valves are an essential part of your well pump. They ensure that water can only flow in one direction, keeping the pump primed and functioning properly. The advantage of a foot valve is that it will stop your water pump from becoming damaged and prevent energy from being wasted.
So, how much does a well foot valve replacement cost? Well, these components can cost an average of £2,000 including installation.

Essential checks and considerations
Before you rush out and buy a new well pump or other parts, check with a tradesperson what the cause of your issue is.
If it's due to old age, then buying a replacement is the best choice, but, if there are high amounts of sand and sediment entering your water pump, the wear and tear can cause damage that'll quickly ruin the new parts.
Well pumps aren't designed to function with excess sediment and installing a new pump won't fix this issue.
While you're having work done on your well, it's a good opportunity to ask an expert to take a closer look at your entire system. This includes the electrical connections, inspecting the pipework, checking the condition of your well and whether the pump and tank are sufficient for your needs. This can help to prevent future issues with your well.
Finally, it's a great idea to replace an old well pump with a new submersible pump, as the new pump will be self-priming.
How to find a trustworthy tradesperson
Hiring any professional can be a risk. Thanks to our rigorous checks, hiring one of our members takes away any worries or concerns.
Our members have their own profile pages where you can view past customer reviews and testimonials. What's more, we even check customer reviews, making sure they're genuine.
Why not try our request a quote feature. Give us the details of your project and we'll pass these on to three members in your area. They'll then either ask for further information or send you a quote.
If you need further guidance when it comes to well repair, we recommend the HomeOwners Alliance website. You'll find clear home improvement guides as well as tips on finding the right expert for your job.