Top 6 jobs to do in spring
With the weather warming up, spring is the perfect time to get cracking with some jobs around your home. The winter can take its toll on our properties, from cracked brickwork to broken fences and even damp walls. With longer, lighter days, now's the time to fix any issues and spruce up your home.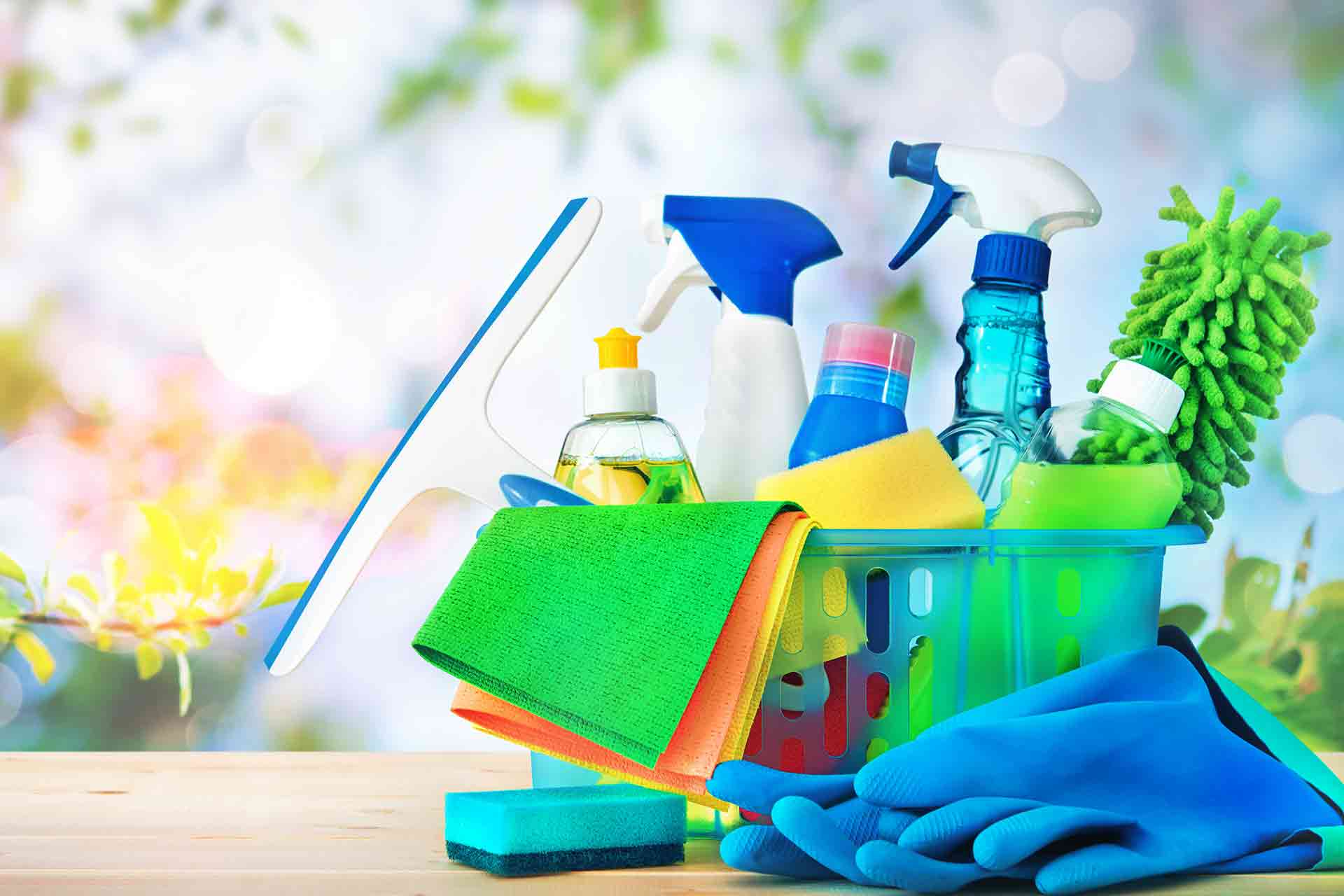 We've put together this guide to help you hire the best people for the job, work out how much each project might set you back, and what to look out for to make sure your home is in tip-top shape.
Clean your fascias and gutters
Whether it's autumnal leaves blocking up your gutters or dust and grime marring your fascias, their disrepair can make your house look grimy.
Gutters are a particular concern because if they're left clogged up, they can cause issues with drainage and lead to damp and mould issues. However, there's little point in cleaning them in the winter months as the problems will resurface.
Springtime is the perfect season to get your gutters cleaned. The cost? Between £18-£25 per hour on average for labour. For a more detailed breakdown of costs, check out our gutter cleaning cost guide.
Alternatively, if you'd like to tackle this job yourself, our guide on how to clean gutters.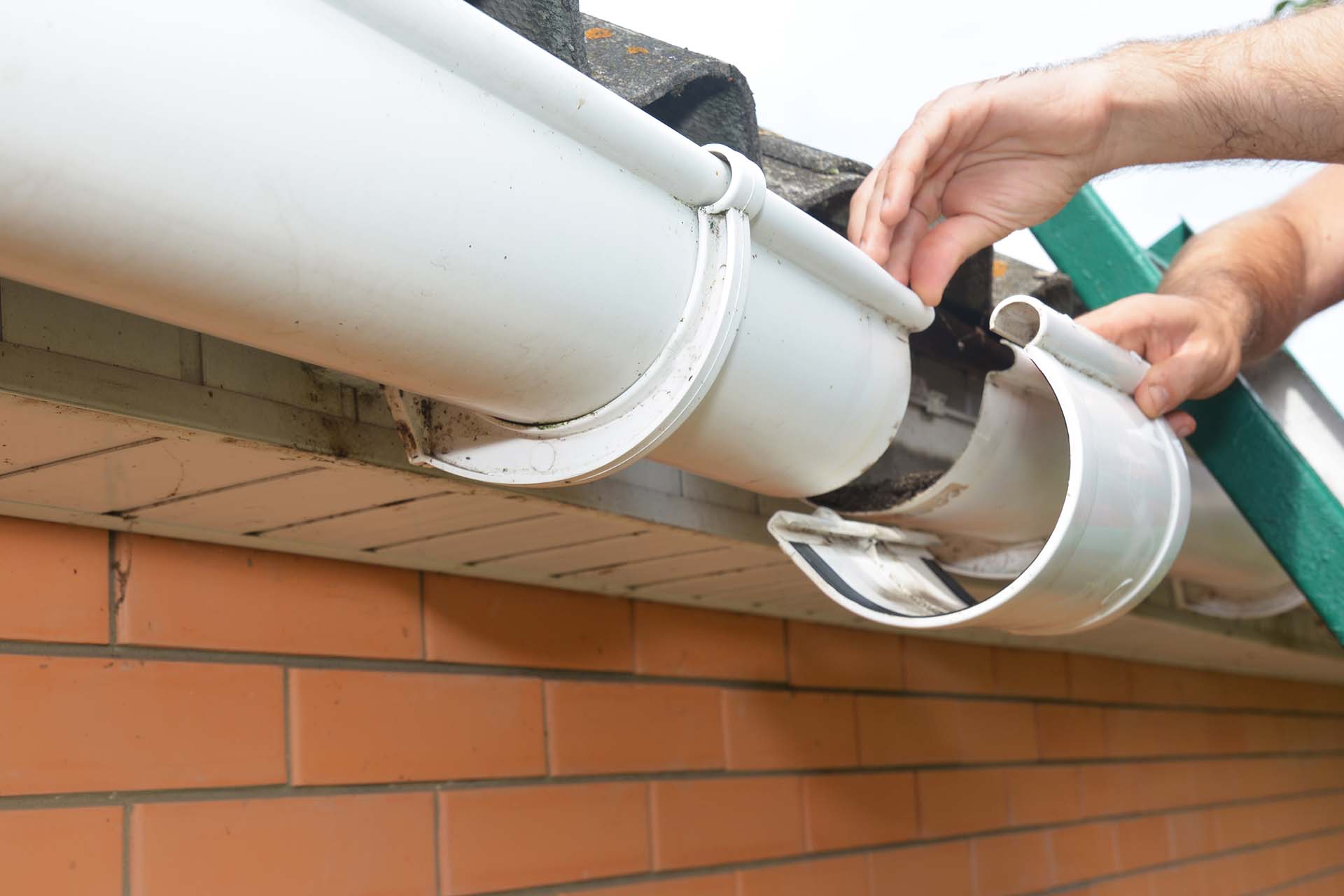 Get your roof checked
As the most exposed part of your house, your roof takes the brunt of bad weather. That's why it's important to regularly check it for disrepair. For example, if there are any missing or loose roof tiles, slates or flashings.
As a safety precaution, we always recommend hiring a professional to check your roof for you. With the utilisation of new technology such as drones, getting your roof checked thoroughly has never been easier. Find out more about hiring a drone surveyor.
The cost of a roof repair differs from job to job. For example, a pitched slate repair will cost an average of £450 per m2, whereas a pitched slate and felt repair will cost an average of £465 per m2.
Check out our roof repair cost guide for more information.
See the tradespeople we've checked and recommend for your job
Spruce up your garden
Spring is the perfect time to tidy up your garden. Consider mowing the lawn, stripping the hedges, replanting the begonias, and cleaning/replacing old furniture to make sure your garden is summer-ready.
Better yet, why not use this time to undertake an entire landscaping project and reinvent your outdoor space? Perhaps you'd like a decking area with a flower garden at the end? Or maybe paving slabs and an outhouse for entertaining guests? You could even make a Love Island inspired paradise to inject some wow factor.
Gardeners will cost on average, £175 a day and landscapers will cost on average, £230 per day.
Take a look at our tips on hiring a local gardener.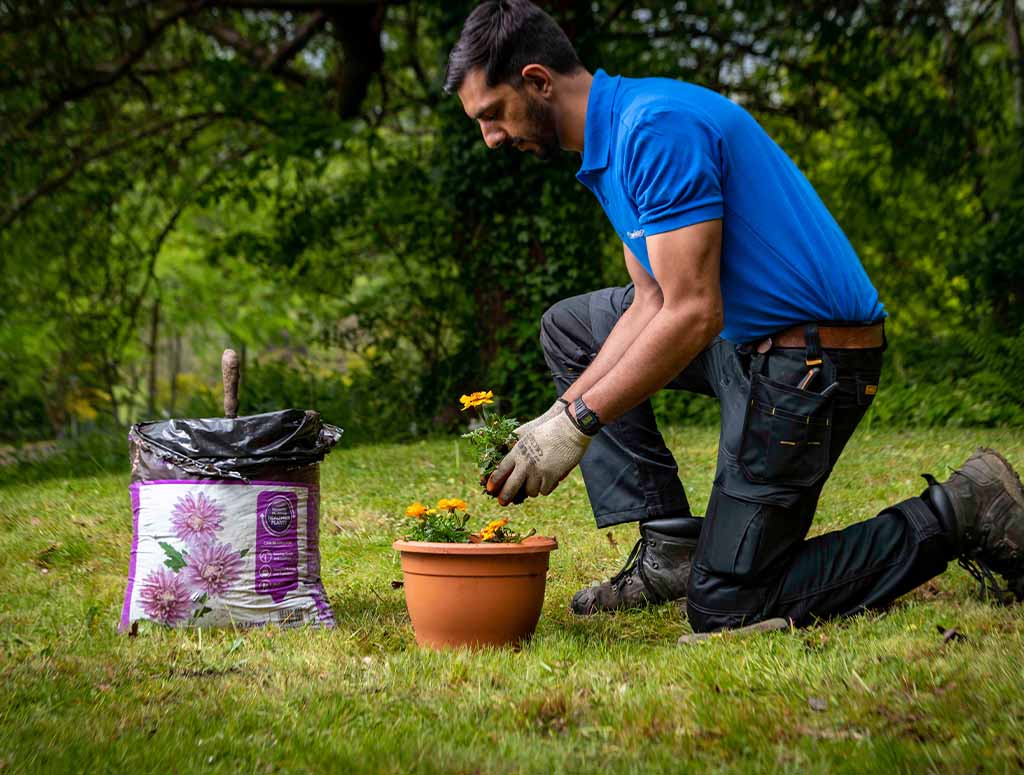 Repaint or repair your fences
Like your roof, garden fences are another part of your home that suffers through winter. With high winds, rain, sleet, and snow, even the hardiest of fences crack or warp under pressure.
If you're lucky, all you'll need to do is give them a wash and a fresh lick of paint. However, if they're damaged or uprooted, they'll need to be repaired. On average, fixing a wooden fence could cost you up to £770, whereas a full replacement of a 6ft fence can cost on average £1,750.
Take a look at our how to paint a fence guide for the complete low-down on sprucing up your fence yourself.
See the tradespeople we've checked and recommend for your job
Fix any plumbing issues
While the heating is off or on low, it's the perfect time to fix any plumbing problems. This includes bleeding your radiators, re-insulating your pipes, repressurising your boiler or unclogging your drainpipes.
Spring is a better time to get this done as plumbers and Gas Safe engineers are in lower demand in comparison to the winter months.
It's also important to make sure your boiler is serviced at least once a year to make sure it's in good working condition and remains in warranty. A boiler service will set you back around £100, so it's a comparatively small expense compared to a replacement due to a lack of maintenance.
Read our guide on how to find a good local plumber to make sure you get the best tradesperson for the job.
Spring clean your house
It may be cliched, but spring cleaning your home is great for dusting off the cobwebs and welcoming in a new season. Winter tends to be a period of hibernation, and as such, we neglect our houses in favour of snuggling up on the sofa. That's why, when daffodils start blooming, it's time to put on your marigolds and get to work. Clear out your cupboards and fridge, wipe down your skirting boards, and soak your showerheads to make them shine.
Alternatively, hire a cleaning company to do it for you. Most cleaners will cost an average of £45 for a weekly 3-hour clean. However, it's not just your house that needs a deep clean; your outside bricks, air ducts and ponds are also worth sprucing up. For more information on how much these projects might set you back, check out the following guides:
Did you find this article helpful? If so, check out our blog for more expert advice, how-tos, and renovation inspiration.