What to do when there is a water leak in the house
It's pretty much every homeowner's nightmare, isn't it, A water leak in the house?

It's pretty much every homeowner's nightmare, isn't it, A water leak in the house? And it happened to us just a few weeks ago – we came home from holiday, and the thankfully-super-efficient husband immediately unpacked and put the suitcases up in the loft. Which is when he stopped, and from the foot of the ladder, I heard the muffled yelp "there's water all over the floor up here!"
Cue sinking feeling – it's never a good thing to have water pooling where water shouldn't be. Generally, for water leak emergency you need to be calling a plumber (unless it's you that just took a radiator off the wall without closing the valve (*hand in air*), or separated the pipe under the sink without turning the stop valve off (*looks at husband*).
So we broke into action – and later one of the teens asked us "How do you report a water leak? Who to? And how do you know what do when this stuff happens?"
Which of course we didn't know until it happened to us – we only learned from bitter experience.
According to the ABI (Association of British Insurers), at least one in four building and contents insurance claims are down to leaky or burst pipes. Most of us, at some point or another, have had to deal with that spreading damp patch, dripping noise, or perhaps even a ceiling coming down (yep, that happened to us – sitting watching the TV, and the ceiling above it just gave way. We had a leak under our shower tray, and didn't know till the ceiling caved in!)
See the tradespeople we've checked and recommend for your job
So for their reference and yours, here's a quick check on what to do when you have a water leak in the house:
Always know where your stopcock is; you always need it in an emergency, and that's precisely the time you don't want to be wondering where the stop valve is. If you don't know, your task today is to go find out. It's not uncommon for someone to go to their stop valve in an emergency, and find they can't turn it off because it's not been moved for ten years – once you've found it, make sure you go turn it off and on occasionally, to make sure you can!
Turn off the water! No matter what the cause or where the leak is, let's ensure it gets no worse.
Where's the leak coming from? If it's obviously being caused by your dishwasher or fridge, then the appliance is likely at fault. Turn it off and check your warranty. But if it's a bigger leak from a water pipe, then you're going to need some professional help.
Call a plumber. Some insurance policies do cover you for emergency call-outs – but here's what actually happened to us. We came home on a Saturday, late afternoon. Saw the water under the main water tank in the loft. Husband dug out the insurance documents, read through them to see if we had emergency cover. It appeared we did (though naturally, it's never straightforward to discover what exactly is covered), so he called the insurance company.
Hit Checkatrade to find a local plumber who can come out NOW. After my husband had been on hold for ten minutes, waiting to get through, I took matters into my own hands. It's worth noting Checkatrade is currently trialling an emergency call-out solution in Hampshire, perfect for this scenario!  As well as the water leak in the house we had no water; after turning the stop valve off, I'd run the taps to empty the tank too. So we had nothing. I couldn't wait for the insurance company to decide what to do, I needed to get moving, and a local plumber could probably be here in half an hour.
Narrow your search. On Checkatrade I sorted by 'domestic', 'within 10 miles' (we're in a rural area, this is a standard radius for a local business here) and being late on a Saturday afternoon I ticked '24hr call out' too (By this time the husband has spoken to one department at the insurance company, has been passed to a second department, and is back on hold).
Check the reviews. I can't overstate this. When you're in a panic and need help fast, you don't have time to make lengthy and considered decisions on who you call. It is SO reassuring to see immediate reviews and customer's images, rather than just ringing numbers blind from a local paper, which is what we used to do.
Make the call. I contacted the top four plumbers on the list – *two I left messages with, one was lovely (but at the football in Southampton with his son!), and the fourth picked up. He asked me a few questions, sounded calm and unworried, said he thought he knew what it was and could be with me in roughly 45minutes. He clarified the cost (just a standard call-out fee for the first hour, plus any parts). He said he'd see us shortly (husband now being told by the Insurance company that they would come back to him tomorrow with their approved plumber contact details. He told them not to worry, and hung up).
See the tradespeople we've checked and recommend for your job
*(The two plumbers I'd left messages with both called me back over the next hour, I wasn't left whistling in the wind by any of them).
With no insurance company assistance, our local plumber arrived when he'd promised, and fixed the problem in about 30 minutes. Turned out to be just a stuck ballcock – it's old, and having been left for two weeks with no movement in the water levels, it had stopped working correctly, and the tank had gently overflowed. Thank goodness there was no water damage through the ceiling – if the husband hadn't been so efficient with the suitcases, we'd never have noticed until the water seeped through.
*Top tip from the lovely plumber – when you go away on holiday, always turn your water off at the stopcock. That way, should anything untoward happen, you'll minimise all damage as no new water is coming in. Who knew (not us, obviously)?*
It's one thing to plan a household job (like replastering an artex ceiling); to take your time and choose your tradespeople with care. But it's entirely another when you have an emergency like a water leak in the house – you need it fixed fast, by a trustworthy professional who's not going to take advantage of your need to inflate prices or not provide a proper solution.
So our top advice for our teenagers for when they have a house of their own and are inevitably dealing with their first water leak? Turn the water off, then use Checkatrade and find a professional who knows what they're doing. They'll honestly feel like a superhero (admittedly in grubby overalls, not shiny tights) when they just fix it.
Your home insurance may or may not cover the repair of all damage from a water leak. You will need to read the small print in your insurance contract for your eligibility to claim. The insurance policy may not allow accidental damage or may not cover leaks at all. That said, how promptly (or even if at all) they deal with an emergency plumber callout is another matter entirely!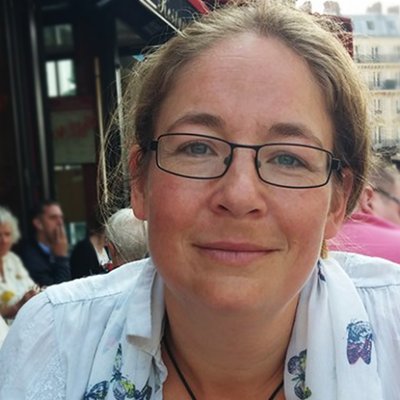 Guest writer who has one of the top 10 UK parent & kids lifestyle blogs. Laura shares her witty insights on all things to inspire your next home project.