How to find a good bathroom tiler
Fancy changing the look of your bathroom? You'll need to find a good tiler, so we've pulled together our top tips.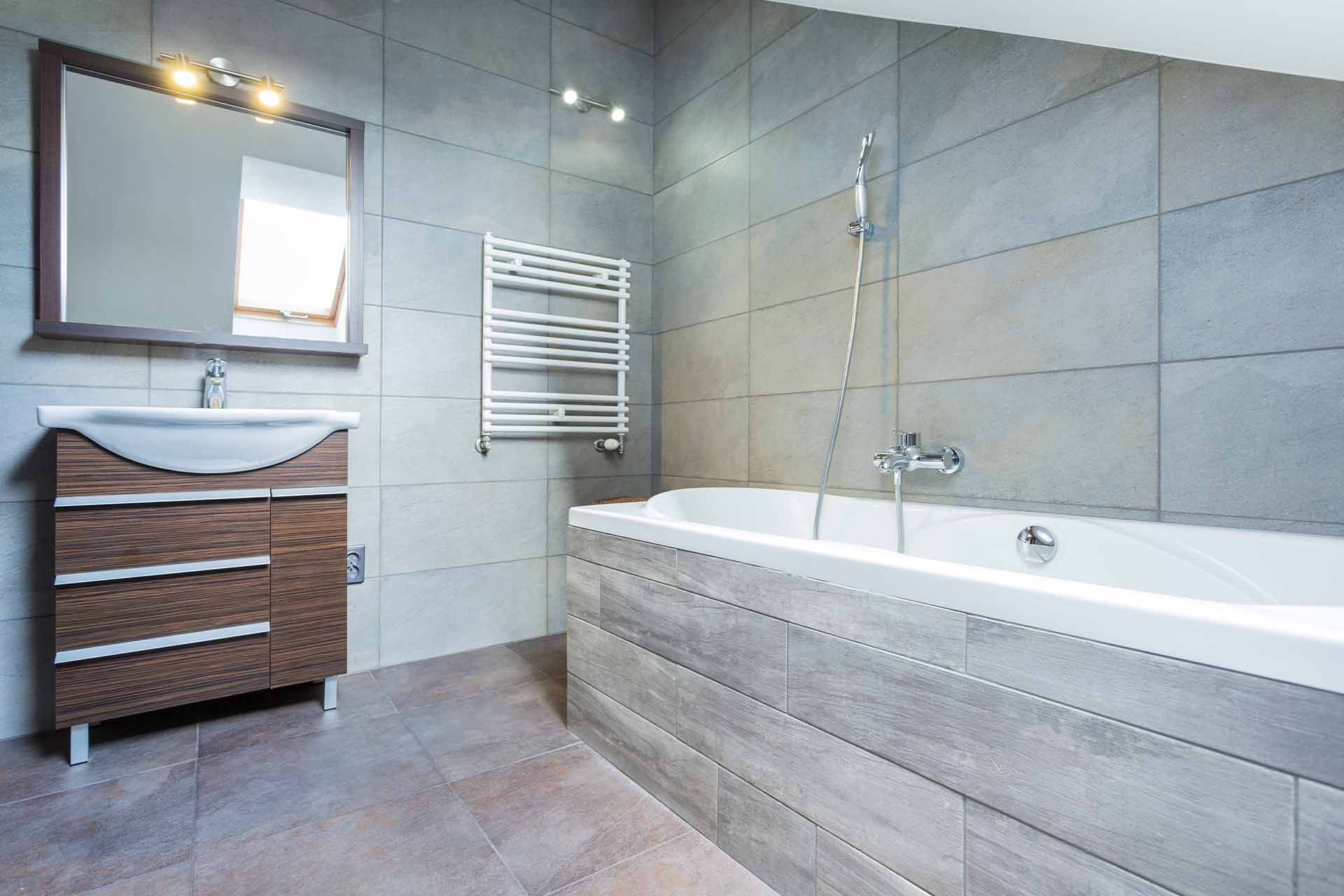 Tiling is one of those jobs that is fiddly and time-consuming but it can completely transform the look and feel of your space. If you're building or making over your bathroom, read our guide to find out how to find a good tiler.
How to find a good bathroom tiler
Ask your neighbours, friends and family
Search online directories like Checkatrade
Ask other tradespeople
Browse on social media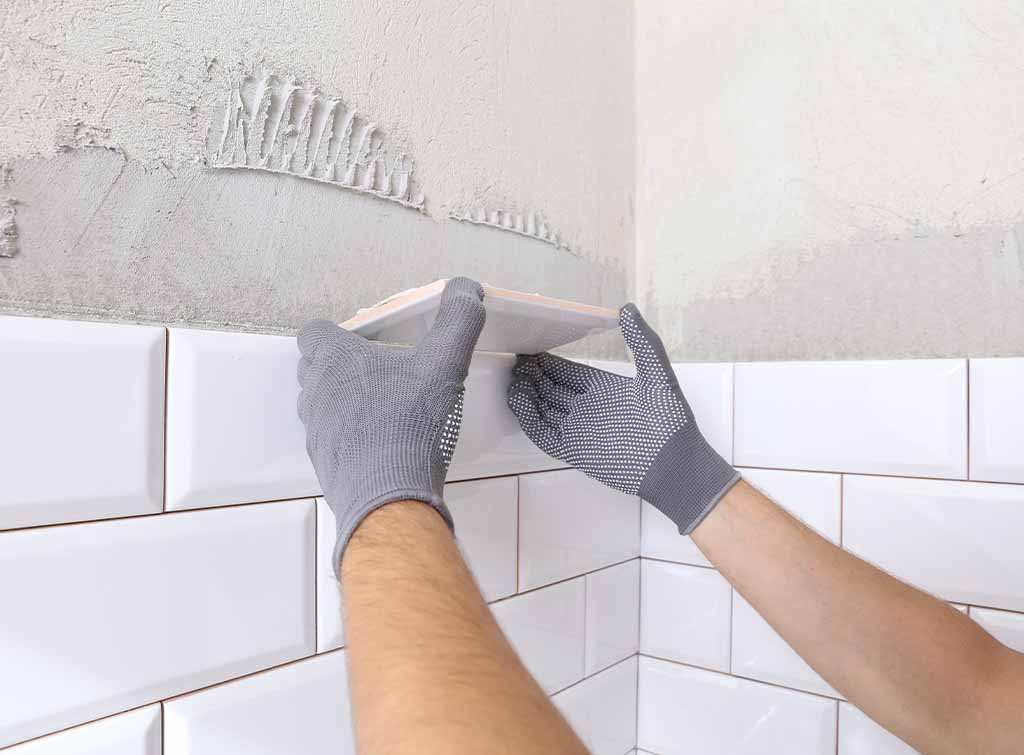 There is nothing like a good recommendation, and a lot of local tradespeople rely on word of mouth – so ask people you know. Sometimes tradespeople ask to leave boards outside peoples homes that they have worked on, so see if you can spot any in your street.
A really fast way to find a good tiler is to search online directories like ours. Simply type in your postcode and check out the results in your local area. The best thing about using Checkatrade is that you can be safe in the knowledge that not only are our members checked, but our reviews are too, so you know you can trust the reviews you see.
Local tradespeople often have a network of connections in other trades from working together on jobs. If you know or have used a kitchen fitter or a plumber, they might well know a good tiler they can recommend.
Another great way is to look on social media. You can either search for local businesses or follow and search bathroom design hashtags to see if the tradesperson responsible for the work has been tagged. If there are pictures it also gives you a sneak peek at their work and maybe even shows you some comments or reviews.
See the tradespeople we've checked and recommend for your job
What makes a good bathroom tiler?
If you are looking for a good tiler then check the following:
Do they have good recommendations or reviews on their website or online profiles?
Do they have qualifications, such as Level 1 Certificate and Level 2 Diploma in Wall and Floor Tiling?
How much industry experience do they have?
Can you see examples of their work?
Will they visit you to create a quote or estimate?
Finding a good bathroom tiler will be much easier if you can get answers to these questions. Any good tradesperson will be used to being asked questions and should be happy to chat with you about your requirements. Be wary of any tradesperson where you cannot find much information about them on or offline.
Finding a good bathroom tiler – Getting a quote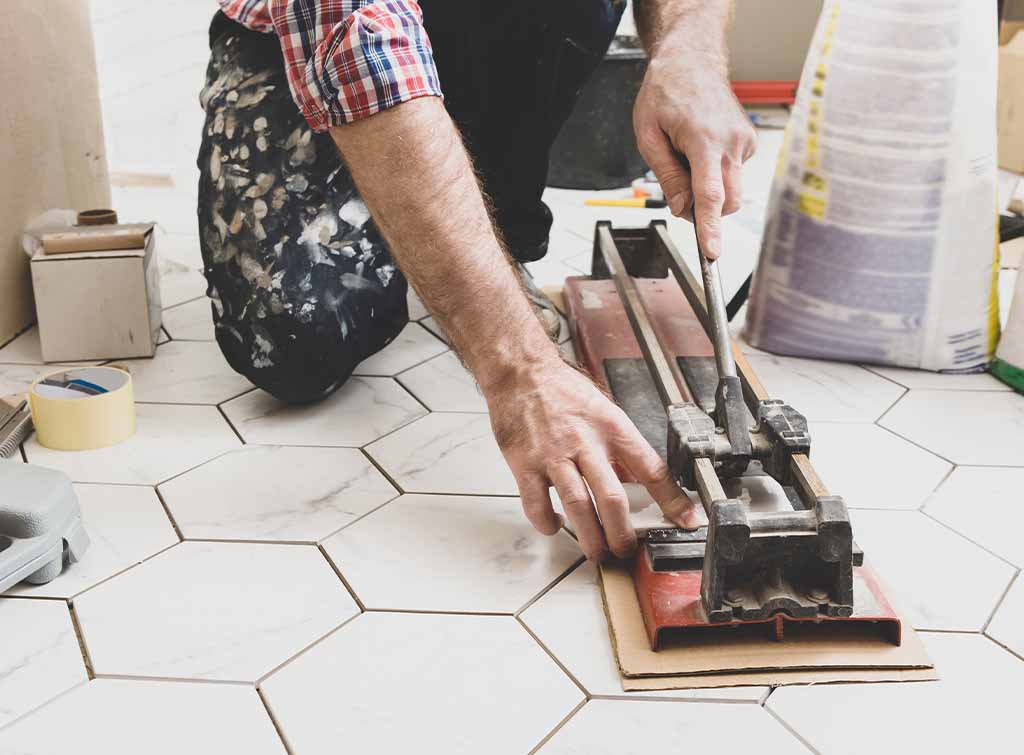 Before you begin the search to find a good tiler, make sure you are clear on what you want. Discuss your ideas with your partner or family and collect pictures or write down (or draw) a description of what you would like. Any good tiler wants to meet, if not exceed your expectations, so make sure you go into the process knowing what you want.
Do your research and make a shortlist of potential tilers. Make contact with them and arrange a chat with them to 'interview' them. If possible it's great to do this in person so you can get to know them better.
We recommend that you get at least three quotes. A simple and easy way to do this is to use our request a quote service.
See the tradespeople we've checked and recommend for your job
Questions to ask when you find a tiler
How long have you been a tiler?
What are your industry qualifications?
What types of tiling do you specialise in?
Can I see examples of your work?
Will you come to my property to provide a quote?
Who will be working at my home? Is it just you or do you have other people on your team e.g. apprentices, day labourers?
Can I see or do you have insurance?
How long before you can start?
How long will the work take?
What costs are involved and what are your rates?
How do you take payment?
Do you provide aftercare advice and customer service or a warranty period?
Finding a good tiler – How much will it cost?
For a good tiler, rates can vary between £20 – £40 per square metre. However, tilers can also charge by the day rate if they'll be there for more than six hours or so, which can come to between £150 – £200 per day.
The average tiling cost per square metre is £25. The total cost you'll pay for tiling will be affected by the type of tiles you choose, the size of the room. The average bathroom will cost approximately £700 – £900 to tile.
For more information on pricing see our tiling cost guide.
Finding a good tiler can help you in your journey to having the bathroom of your dreams. With this handy guide, we've covered all the key questions you need to ask. Finding a good, local tiler is just a quick search away.