Create a luxury relaxation space in your garden by enclosing your hot tub with a chic surround.
Would you like to create the ultimate relaxation zone in your garden? Well, with these incredibly stylish and extremely practical hot tub surround ideas you'll be able to transform your outdoor space into a luxurious entertaining area that will be hard to leave.
From graceful open gazebos to smart enclosed designs, these innovative garden structures will enable you to enjoy your hot tub all year round.
See the tradespeople we've checked and recommend for your job
Like what you see? There's more where this came from. Check out Checkatrade's blog for more tips, ideas, how-tos, and inspiration.
Stylish hot tub surround ideas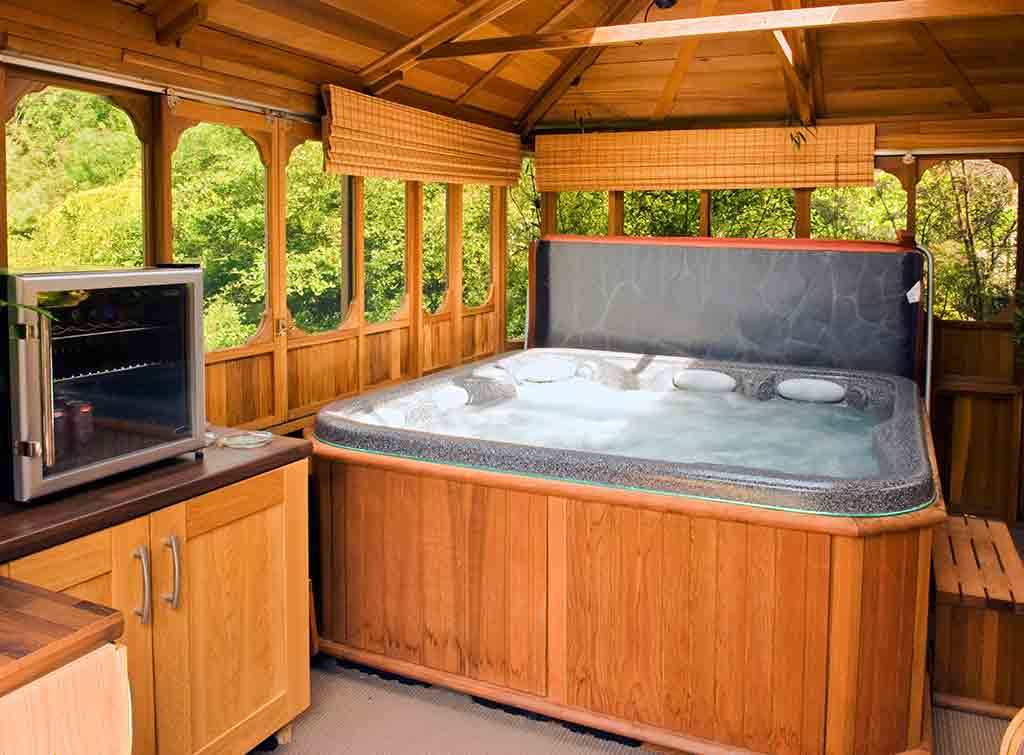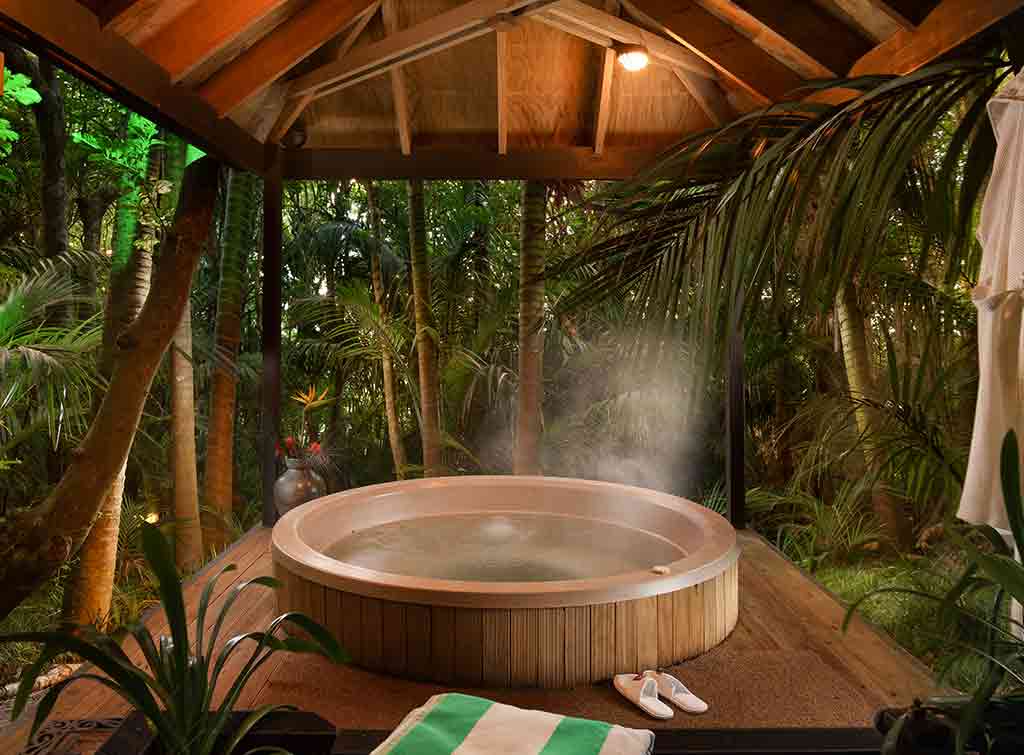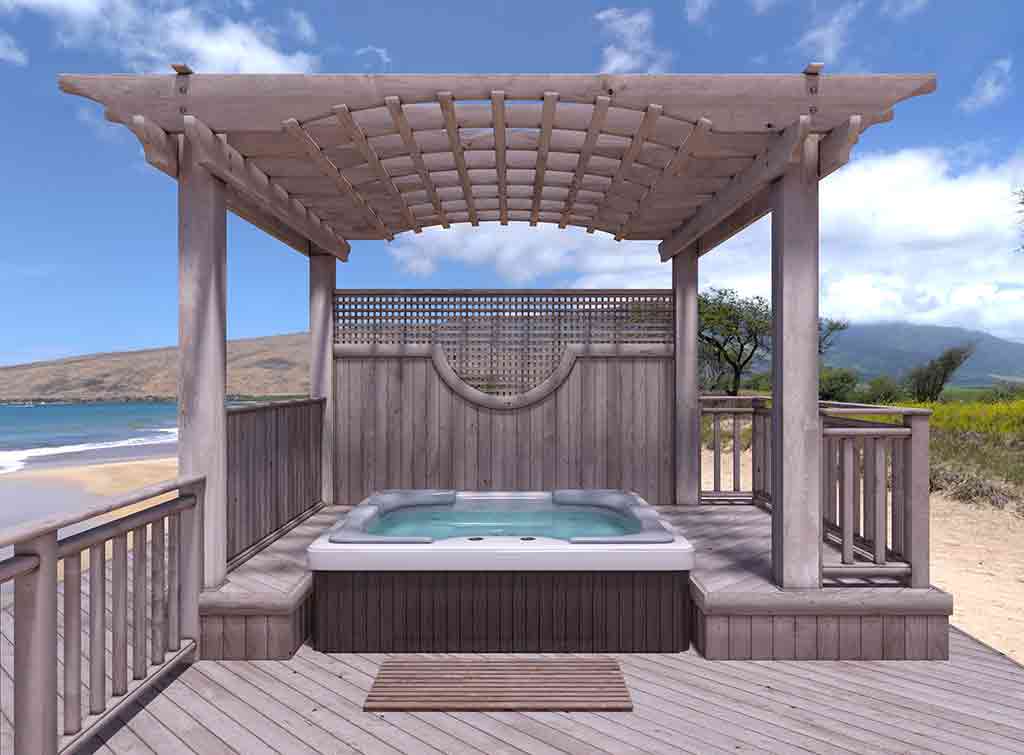 Hot tub enclosure ideas
A hot tub is a big investment, so covering it with a chic surround will protect it from elements and help keep it in tip-top condition.
Consider adding a smart gazebo that features a solid roof and open sides. The roof will provide shelter to ensure you can use your hot tub in any weather, while the open sides will allow you to retain that outdoorsy feel.
A solid roof also provides the opportunity to install lighting and speakers for the ultimate entertaining space.
Enclosed hot tub ideas
Building a garden room to house your hot tub means you can also add luxury features, such as a bar or an outdoor kitchen. Having cold drinks close by to the hot tub will definitely increase the wow factor.
Your enclosed hot tub can be like your very own home-spa and is perfect for entertaining all ages, who can dry off in warmth and privacy.
Round hot tub surround ideas
A round hot tub is very aesthetically pleasing that can instantly add a sense of calm and tranquillity.  Ramp up this sense of relaxation by taking some inspiration from Balinese outdoor spas, and add an exotic bamboo-style open surround over your hot tub.
Combine this surround with tropical plants, such as tree palms and ferns, and you'll be transported to a far away place in the comfort of your back garden.
Hot tub gazebo designs
Planning to add a hot tub on an elevated deck, roof terrace or balcony? Then a solid-roofed awning attached to the side of the property will provide shelter from strong breezes, while still allowing the far-reaching views to be enjoyed.
Adding additional sky lights into the roof of the awning will ensure natural light floods the hot tub during the day and creates star-gazing views at night.
Enclosed hot tub gazebo ideas
You might not have this breathtaking beach setting, however, you can still recreate a similarly striking focal point in your outdoor area.
Opt for an ornate wooden gazebo with open sides around your hot tub and you will bring instant focus to this luxurious feature in your garden.
See the tradespeople we've checked and recommend for your job
Tell us what you think
What others think of this article:
Need More Information?
Related posts