Last updated on November 15th, 2022
Tarmac driveway cost guide
Is your driveway in dire need of resurfacing? Installing tarmacadam, or tarmac as it is more commonly known, will help improve the appearance and extend the lifespan of your driveway.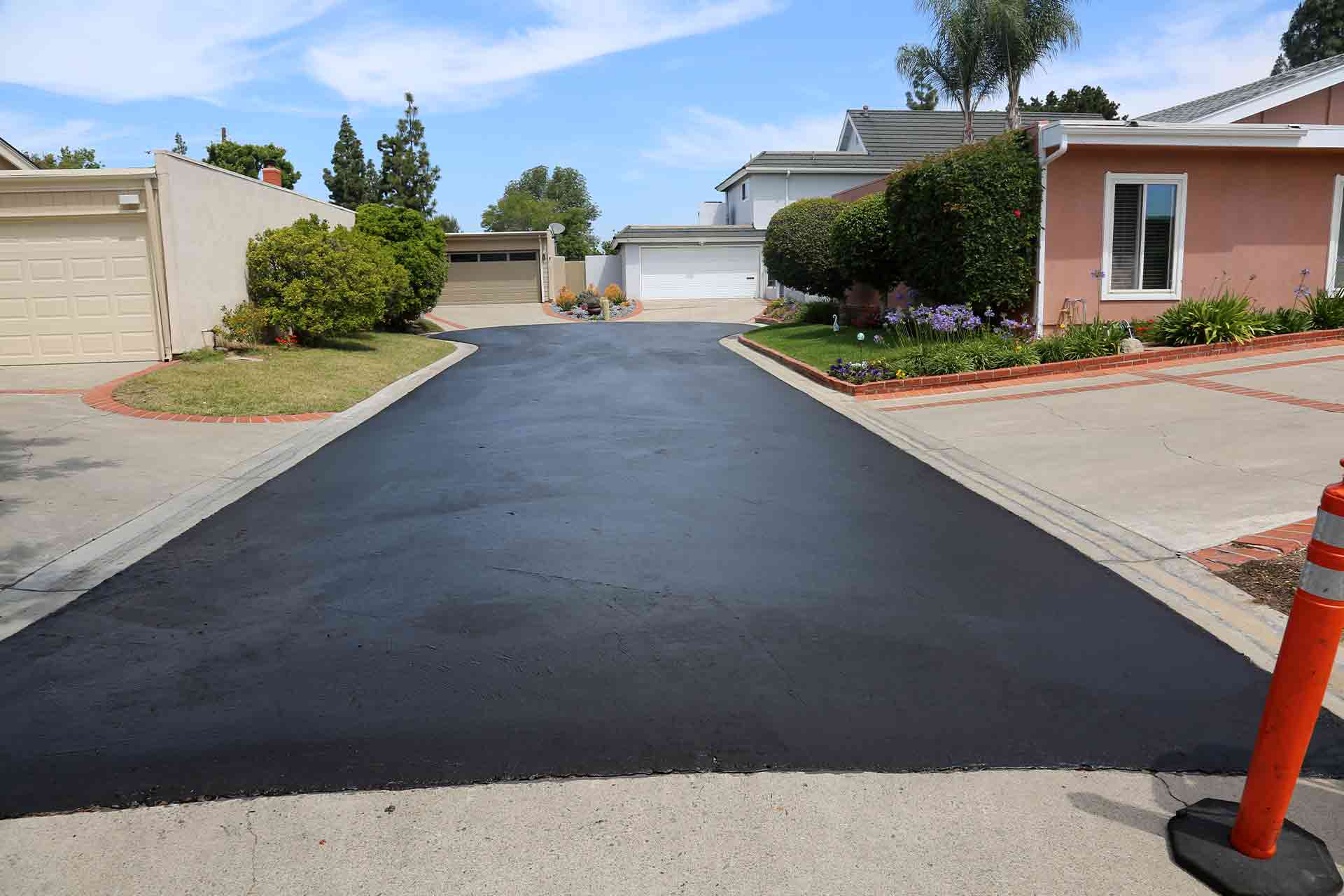 Highly durable, low maintenance and visually appealing, it's no wonder that tarmac is a popular choice for homeowners. When installed correctly, a replacement won't be necessary for at least 15 years. But what does the average tarmac driveway cost?
What is the cost to tarmac driveway?
Using the average UK driveway measurement of 50m², a tarmac surface will cost at least £2,000 to lay with an extra £1,000 if foundations need to be laid. Quotes will inevitably skew higher in London as well as big cities where the demand is higher. That said, a small investment can go a long way in increasing the value of your property. What's more, since tarmac is resilient and long-lasting, costs for maintenance are much lower than that of concrete driveways.
Tarmac driveways cost per square metre
| Cost provided item | Unit | Average cost |
| --- | --- | --- |
| Excavations and disposal | per m2 | £28 |
| Sub base | per m2 | £23 |
| Tarmac | per m2 | £60 |
The size of the driveway, the current condition and the material used will all factor into the total cost of tarmacing a driveway.
For tarmac or asphalt, you can expect costs to sit at around £60 per m².
Although this is slightly more expensive than gravel (£35 per m²), tarmac driveways are considered the most hard-wearing and durable option, making the upfront cost a worthwhile investment. By comparison, brick or paving slabs are priced at around £210 per m², and will need considerably more upkeep than tarmac.
See the tradespeople we've checked and recommend for your job
FAQs
How much does a tarmac driveway professional cost?
A resurfacing specialist will typically charge between £150 – £200 per day for their time. Most companies will send 2 professionals to ensure a quick and efficient job. For that reason, you can expect an average of £400 per day in labour costs.
To provide an accurate quote, they will ask for the size of the driveway to estimate the time needed. This could range anywhere between 1 day for a driveway of 10m², to 1 week for a driveway sized 80m². Naturally, difficult working conditions such as wet weather may increase the time taken to complete the job.
| Cost provided item | Unit | Average Cost |
| --- | --- | --- |
| Labour (team of 2) | Day rate | £400 |
| Skip hire | Weekend charge | £165 |
| Mini digger | Daily hire charge | £250 |
Inevitably, there will be extra charges that will factor into the total tarmac driveway cost. If the contractor owns equipment needed to tarmac your driveway, this will be factored into the quote provided. If not, hire costs will be added on as an extra. For example, a waste skip hire will cost £165 per weekend, and a mini digger will cost an average of £250 per day to hire.
How long will it take to tarmac a driveway?
Ultimately, the timescale will depend on the scope of the work. A single driveway of roughly 20m² in size may take less time (1-2 days), while a larger area of around 80m² will require around 4-5 days. Should you have any additional requirements such as a dropped kerb or landscaping work to complement your new driveway, remember to factor this into the total time.
Taking into consideration the amount of preparation required (i.e. excavation, drainage and laying foundations), we recommend allowing at least 2-3 days for the job.
Can I install tarmac myself?
If you are experienced in resurfacing driveways and have the time to commit to the task, it could be worth opting for the DIY approach. However, this won't be the most cost-effective. The tarmac alone will set you back £60 per m², not to mention delivery costs. Then there will be the additional costs to cover equipment hire. Hiring a professional will ensure the job is carried out correctly and in a reasonable time frame.
See the tradespeople we've checked and recommend for your job

Tarmac driveway cost checklist
The average tarmac driveway installation cost is £5,500 for 50m².
Factors such as equipment hire and the size of the driveway will factor into the final cost.
Be sure to specify the condition of the driveway in advance to the company you hire to avoid additional fees.
If you have further landscaping requirements, think about these before hiring a professional.