How improving your EPC rating can help you save big on energy bills
Energy Performance Certificates (EPCs) are a must if you're renting out or selling your house. Find out how one of our savvy homeowners reduced their energy bills by 60% saving a whopping £787 a year!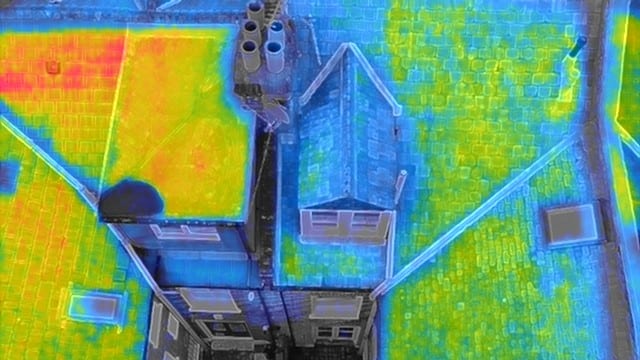 Want to save money on your energy bills? We're not surprised! Homeowners across the UK are looking to save every penny they can. And with energy bills through the roof, making your home more energy efficient seems like a logical place to start.
But instead of just making random home improvements, you'll want to ensure your work generates a decent return on investment. That's where EPCs come in. We've teamed up with Chris Grant, who runs EPC Choice Ltd, to explore how getting an EPC and following the recommendations to improve your EPC rating can help you save big this winter.
Chris has over 30 years of property experience and was one of the very first qualified Assessors when EPCs came into play in 2008. Since then, EPC Choice has gone from strength to strength, providing EPCs for clients all over the UK.
What is an EPC?
EPC stands for Energy Performance Certificate. It's a document that tells you how energy efficient a building is, with a rating from A (most efficient) to G (least efficient).
To gather this information, an Assessor will come to your property to conduct an EPC survey. They'll measure your property and record information on things like the walls, floors, roof, windows and heating to work out your property's energy efficiency. Depending on how big your property is, this takes between 30 and 60 minutes.
Usually, homeowners will get an EPC because they're either renting out or selling their properties. In this case, you have to get one by law.
However, EPCs do more than just tell you how energy efficient a property is. They also give you recommendations for improving your property's energy efficiency. And they'll even estimate how much money you could save on your energy bills by carrying out each recommendation.
That's why more homeowners than ever are now obtaining EPCs purely to assess their home's energy efficiency. By getting an EPC and learning how to improve your house EPC rating, you'll be able to cut down on your energy usage and save money every year.
How to read your EPC certificate
If you're hoping to save money on your energy bills, there's no point in just getting an EPC and letting it sit in your drawer (or inbox) for months to come. Instead, understanding your EPC is key. On your EPC, you'll find the following:
Energy rating
At the top of your EPC, you'll see a letter between A and G. This is your energy rating. Remember, A is the best and G is the worst.
To rent your property out, it'll need to be at least a band E. However, some buy-to-let mortgage providers now require landlords to have at least a band C.
Energy efficiency rating graph
Next, you'll want to take a look at your energy efficiency rating graph.
Under the 'current' column, you'll be able to see where your property currently sits on the overall energy efficiency scale. Under the 'potential' column, you'll see where your property could sit with some improvement work.
As well as your rating (A to G), you'll see a score. This shows you how close you are to being in a higher band. The higher the number your property is given, the more energy efficient it is and the lower your energy bills are likely to be.
In England and Wales, the average energy rating is D, and the average energy score is 60.
Breakdown of property's energy performance
The following section will show you a breakdown of the energy efficiency of individual elements of your property. This includes your walls, floors, roof, windows, doors, heating system and lighting.
Each feature will have a rating next to it, ranging from 'very good' (most efficient) to 'very poor' (least efficient).
This is a handy way to tell which parts of your home are letting your property's energy performance down. Just be aware that the assessment won't look at the condition of each feature or how well they're working.
This section will also show you your 'primary energy use.' This is how much energy you're likely to use each year, expressed in kWh per m². It's just an estimate as it makes assumptions about the usage and lifestyle of the people living there.
Environmental impact of this property
If you're environmentally conscious, you'll love this section. It will tell you how much impact your property is having on the environment based on how much carbon dioxide (CO2) it's thought to produce.
Again, your property will receive a rating from A to G. Properties that produce the least CO2 will be rated A, and properties that produce the most will be rated G.
Your EPC will tell you how many tonnes of CO2 your property likely produces per year. It will also give you its 'potential production' – that's the amount this figure could be reduced to if you follow the recommended changes that you'll find later on in your certificate. The average household produces 6 tonnes of CO2 each year.
Improve this property's energy performance
Now your EPC will list step-by-step recommendations to improve your property's energy performance. These recommendations are based on the details your Assessor has collected during your EPC survey.
Your EPC will give you an estimated cost for each home improvement suggested, as well as an estimate of how much they could save you in energy bills each year. Just be aware that the costs don't always reflect current market rates (and they won't reflect the recent uptick in fuel prices either!). So, it's always best to get quotes from local tradespeople before you get started.
See the tradespeople we've checked and recommend for your job
Estimated energy use and potential savings
The final section of your EPC estimates how much the average household would spend on your property for heating, lighting and hot water. It will also tell you how much you could potentially save if you carried out those recommended improvements. Just remember that it won't consider how many occupants there are, so it's a fairly rough estimate.
Your EPC will then go into more detail to show you the estimated heating demand for the property in kWh per year. You can apply this figure to your energy provider's rate for gas or electricity to get a figure for your annual costs. If insulation is recommended, it will also show the specific saving if it's installed.
How to prioritise steps to improve your EPC rating
So, you've got your EPC, and you're looking at the recommended improvements. But when money is tight, you might not be willing to do everything at once. So, what do you do first?
Well, your EPC is there to help – the recommendations are listed in order of having the best cumulative effect. For example, adding or improving your property's insulation will always appear before a recommendation to upgrade the boiler. That's because upgrading your boiler wouldn't be as effective in a poorly insulated house.
In other words, you'll usually see the most difference in your home's energy performance by carrying out the improvements in the order in which they're listed.
Just note that you might not want to carry out every single recommendation. Or, you might not be able to afford to carry them out in the order they're listed in, especially if the recommendations listed first are the most expensive ones. So, it's okay if you need to chop and change a little.
If you're wondering how much impact carrying out one recommendation on its own might have on your EPC rating, you can subtract the 'before' rating from the 'after.' This will give you an uplift figure just for that improvement.
Just be careful, as it's not entirely foolproof. Remember, your property won't have benefitted from the previous measure, which means it might not provide the uplift you expect on its own. If you want to get an exact figure for how much a standalone recommendation will improve your EPC rating by, you can ask your Assessor to use a special Recommendation Selector tool, which will give the precise uplift and provide you with unparalleled certainty.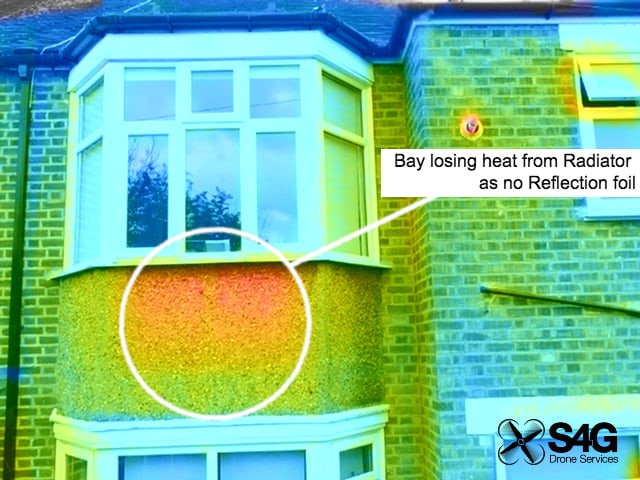 How to improve your house EPC rating without breaking the bank
Every home is different. So, the home improvements that could make the most difference to your house's energy performance won't be the same as for someone else.
We asked Chris from EPC Choice Ltd to give us some common low-to-medium-cost measures that often crop up on EPCs. If they crop up on yours, addressing them quickly could be a great way to significantly improve your house EPC rating and save you big on energy bills!
1. Replace lightbulbs with modern LED bulbs
One thing that Chris sees repeatedly crop up on EPCs is old, incandescent bulbs that are no longer available for replacement. If you have old, inefficient bulbs in your home, you should consider replacing them before they stop working. An EPC will recommend this for any household with less than 60% low-energy light bulbs.
It's a totally underrated home hack to cut bills. Not only is replacing the old bulbs in your house pretty cheap to do (LED bulbs cost less than £5), but it's a bit of a no-brainer when it comes to return on investment.
Switching a 100w incandescent bulb to an LED equivalent could save you around £15 per bulb per year (based on a 1,100-lumen bulb running for 562 hours per year). Plus, the carbon saving of replacing all the bulbs in your home with LEDs would be in excess of 60kg. So, it's a significant step for both your purse and the environment!
2. Improve your loft insulation
Another point that regularly comes up in EPCs is loft insulation.
Loft insulation costs are relatively reasonable, especially if you're installing standard blanket insulation – we're talking in the region of £500. But improving your loft insulation could improve your energy performance score by a decent three to seven points – and potentially save you up to £300 per year in heating costs!
The recommendation to install new loft insulation or to add to what's there will usually crop up for any home where there's less than 100 mm of loft insulation in place. However, it can also be triggered if a homeowner has squashed the insulation they've installed by boarding the loft. In fact, squashing your loft insulation by boarding over it can reduce its efficiency by 50%!
3. Cavity wall insulation
Cavity wall insulation is another measure that's commonly suggested on EPCs. Before the 1980s, cavity walls often weren't insulated. By adding cavity wall insulation to uninsulated walls, you could majorly improve your EPC rating.
Just watch out because cavity wall insulation can be a bit of a contentious issue. If it's not carried out right or done on the wrong kind of home, it can lead to mould and dampness, which could lead to structural issues – the last thing you want when you're paying to improve your property! Any structural recommendations are out of your EPC Assessor's remit, so you'll need to ensure your home is suitable for cavity wall insulation before ploughing ahead with it.
Having said that, when it's done well and on the right property, it can have an excellent impact on your home's energy performance and can result in a relatively high return on investment. The average cavity wall insulation cost is around £475 for a semi-detached house, but you'll quickly make your money back – it will save you, on average, £300 per year! You can often get help with the cost of cavity wall insulation from government schemes that aren't means-tested, which can make it even more attractive.
How to improve EPC ratings in the biggest way
So, now we've looked at some relatively cost-effective measures you could take to make decent improvements to your EPC rating. But some higher-cost solutions could improve your EPC rating even more!
Solar panels
According to Chris from EPC Choice Ltd, installing Solar Photovoltaics can improve your EPC rating by anything between eight and 15 points – a huge uptick!
The only downside is the upfront cost – the typical solar panel installation cost is between £5,000 and £8,000, so it's not a cheap project. However, just an average 3.5kWp domestic solar PV system could save you up to £610 a year in electricity bills, so it will only be a matter of years before you make your money back.
Solid wall insulation
This is probably the most common measure to come up on EPCs – and arguably the one that could give you the most benefit. Around a third of homes in the UK have solid walls, which let twice as much heat escape as cavity walls.
A useful way to make an old home energy efficient is to add solid wall insulation, either internally (attaching insulation to the internal side of walls) or externally (attaching insulation to the outside of your house). Doing this isn't cheap – you're looking at an average external wall insulation cost of £9,000 for a semi-detached house. However, it can drastically improve your EPC rating.
One thing to remember is that adding solid wall insulation can affect the appearance of your property, and RdSAP (the software used by EPC Assessors) won't consider whether your property is listed or in a conservation area. So, you'll need to check whether solid wall insulation suits your property before proceeding.
See the tradespeople we've checked and recommend for your job
Other high-impact measures
Mark from S4G Drone Services also shared some other high-impact measures that you could take to improve your EPC rating:
Double glazing
New doors
Air source heat pumps
Wind turbines
How much one homeowner saved after improving their EPC rating
We asked Chris from EPC Choice Ltd whether he had any examples of homeowners who've made big savings from following the measures recommended in their EPC.
Chris gave us the example of a three-bed terraced house with no double glazing or loft insulation and solid walls. The property received a D rating in its EPC, with a score of 61.
The homeowner took onboard the measures suggested in the EPC, and added loft insulation, double glazing, LED bulbs, solid wall insulation and solar panels. After carrying out all these works, the homeowner undertook another EPC and was delighted to find that the property was now rated a B, with a score of 81.
But the benefits didn't stop there. While he was initially spending around £1,256 on energy each year, after making these home improvements, he found he was spending just £469 per year on energy – a massive £787 saving.
With energy costs now skyrocketing, homeowners in similar situations can expect to make even bigger savings.
Chris Grant is the Founder and Operations Director at EPC Choice. As one of the first qualified Energy Assessors in the UK he has built EPC Choice into a leading provider of both domestic and commercial Energy Performance Certificates.

Chris Grant
Founder
FAQs
How to get an EPC certificate?
To get an EPC, you'll need to find an accredited assessor to undertake a survey of your property and issue your certificate. Use our free search feature to find one quickly and easily right here on Checkatrade. EPC costs range from £55 for a studio apartment to upwards of £150 for a large house. Advice on a full package of improvement measures may cost more.
How to get a copy of my EPC certificate?
You can find an existing energy performance certificate through the Gov.uk website.