Bring order to that pesky coat pile with these tidy solutions
Fed up of coats piled high on the banister or lumped untidily on a chair? It sounds like your hallway is in desperate need of some nifty coat storage ideas to help curb this pesky problem.
For simple yet effective solutions for staying in control of all your coats, just scroll down. If you're loving the idea of a place for everything in your home, check out these cupboard storage ideas too.
See the tradespeople we've checked and recommend for your job
Say goodbye to the days of messy greetings with family and friends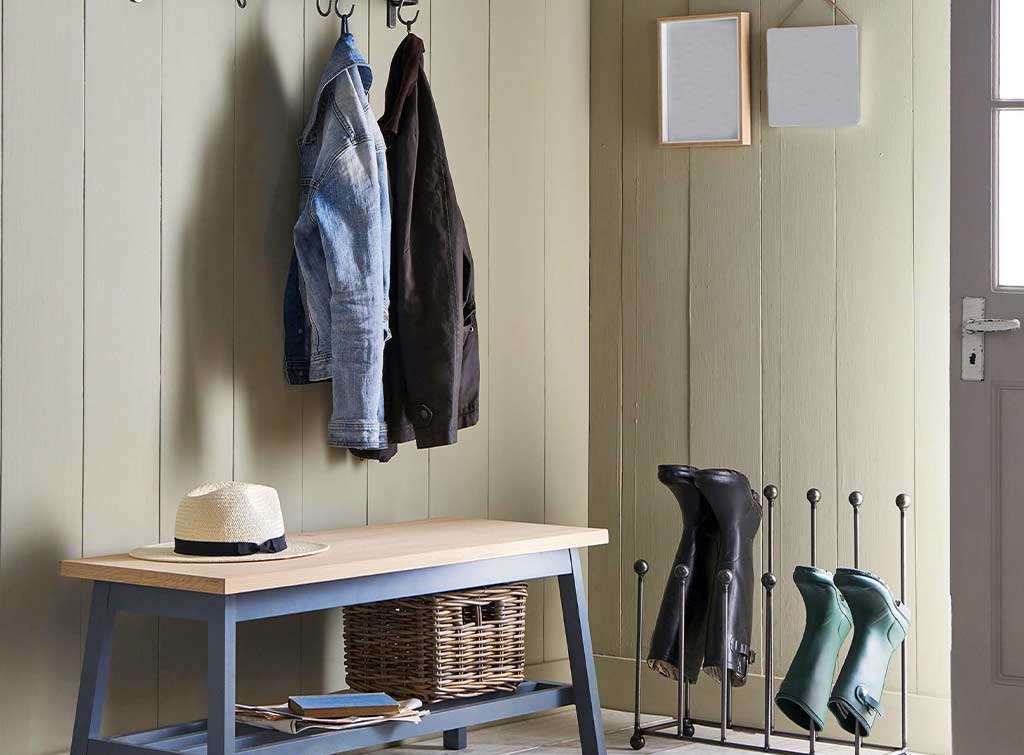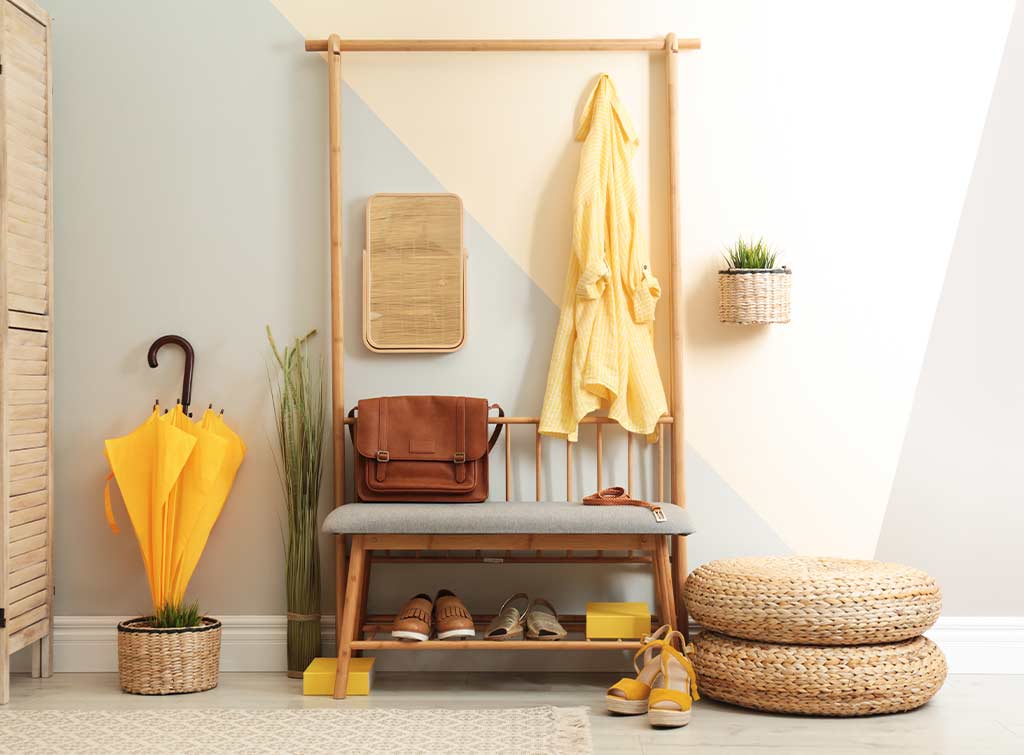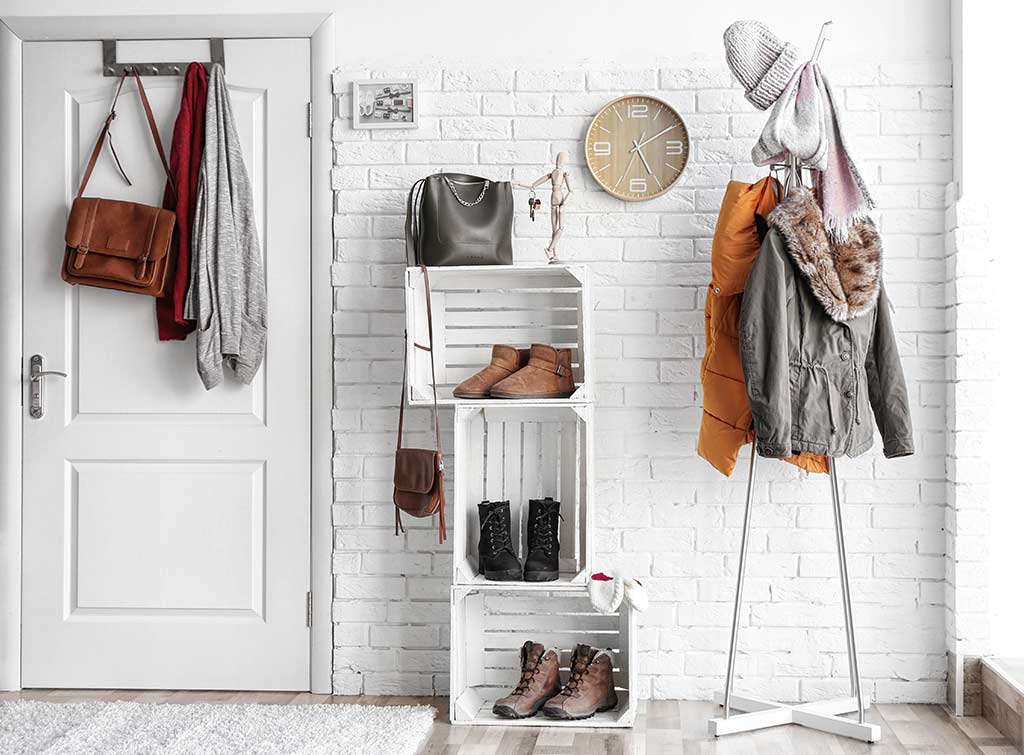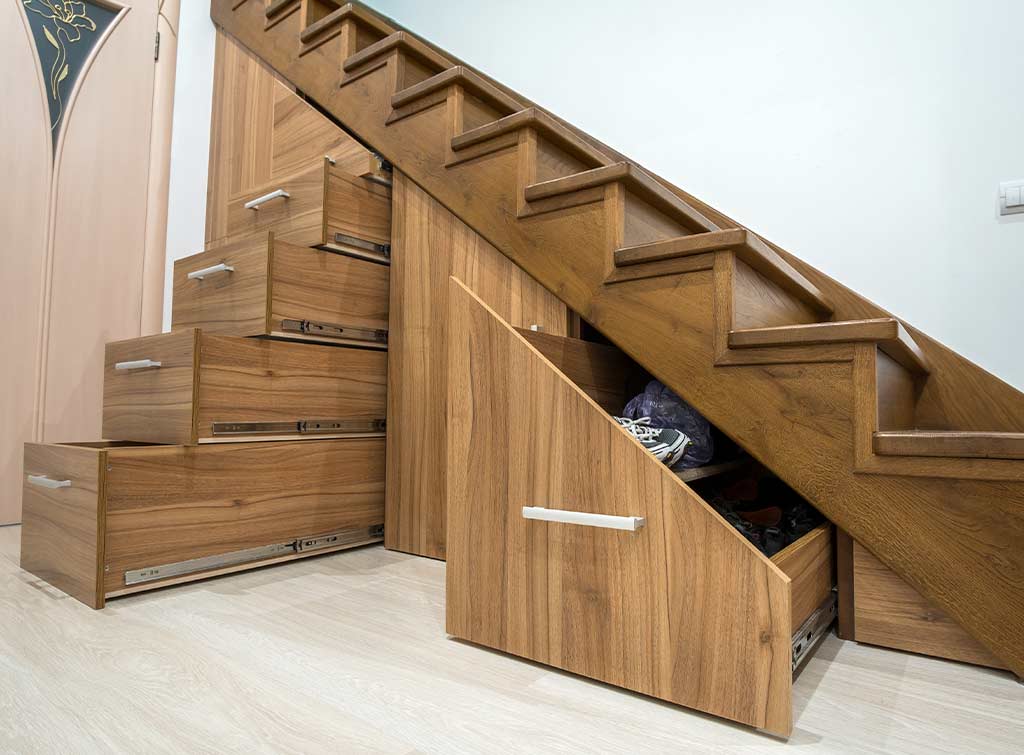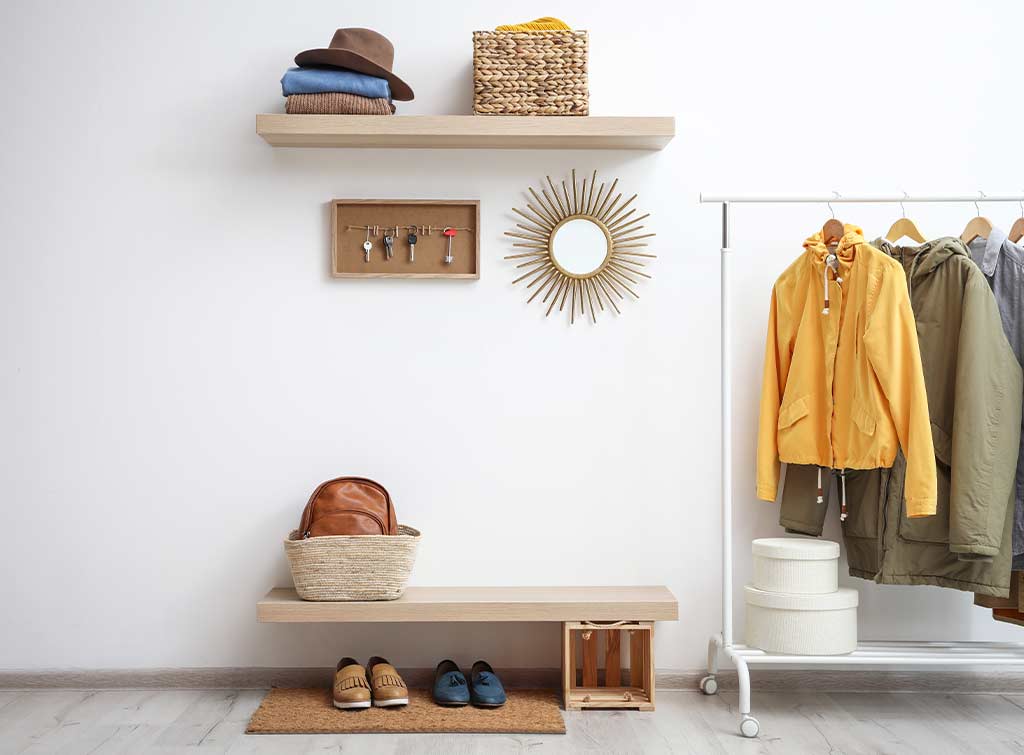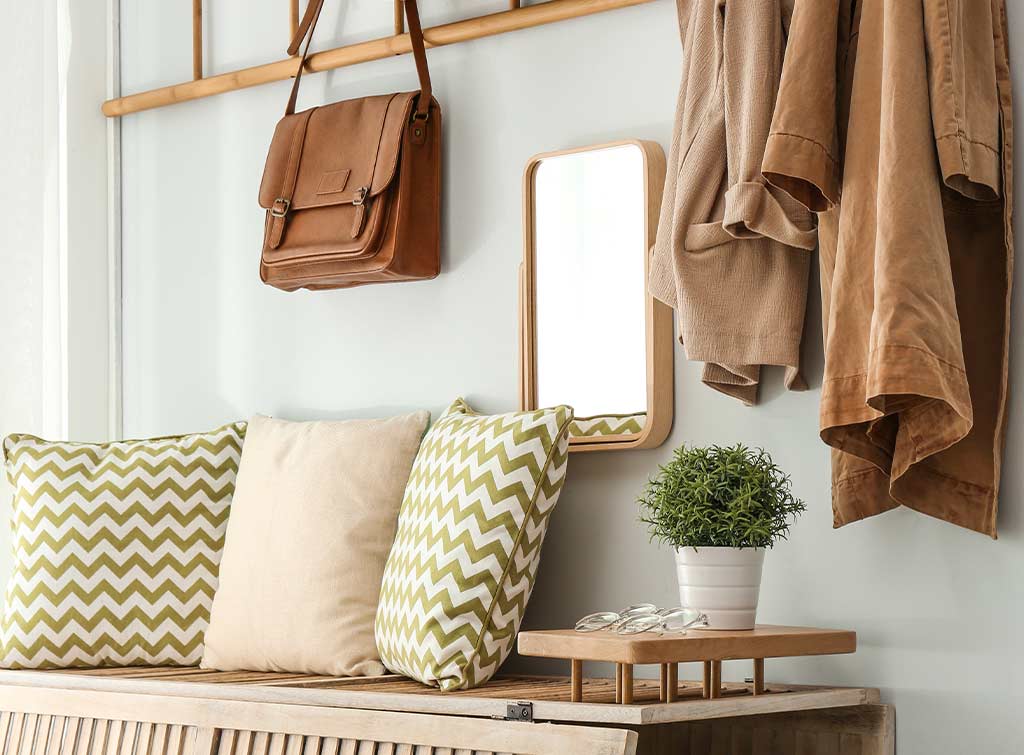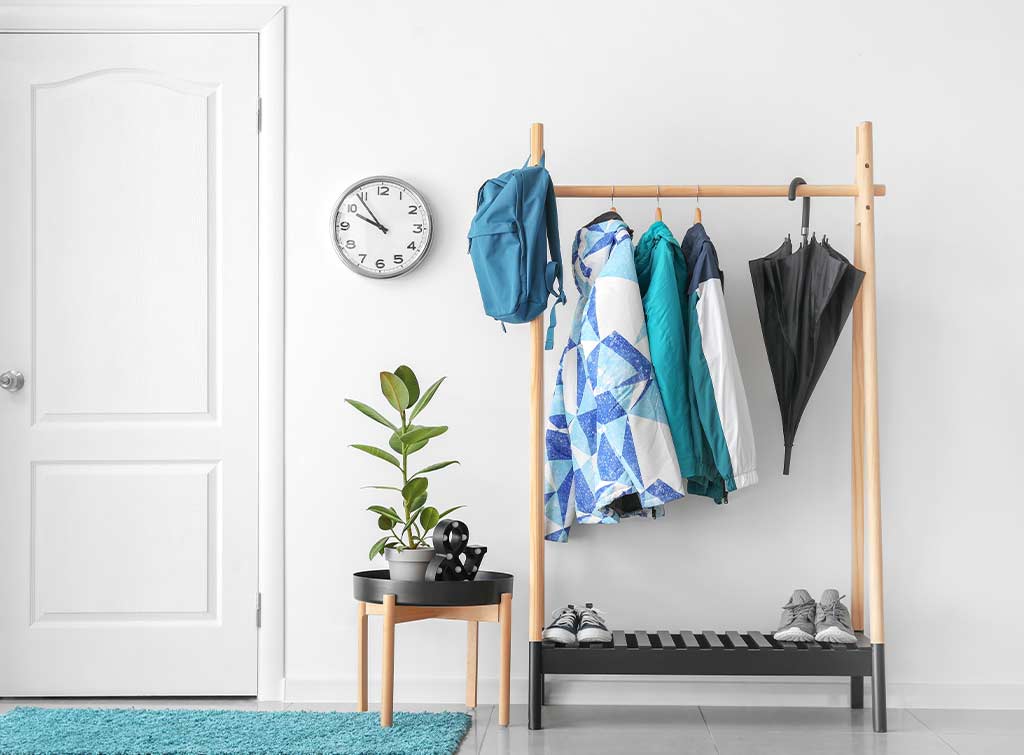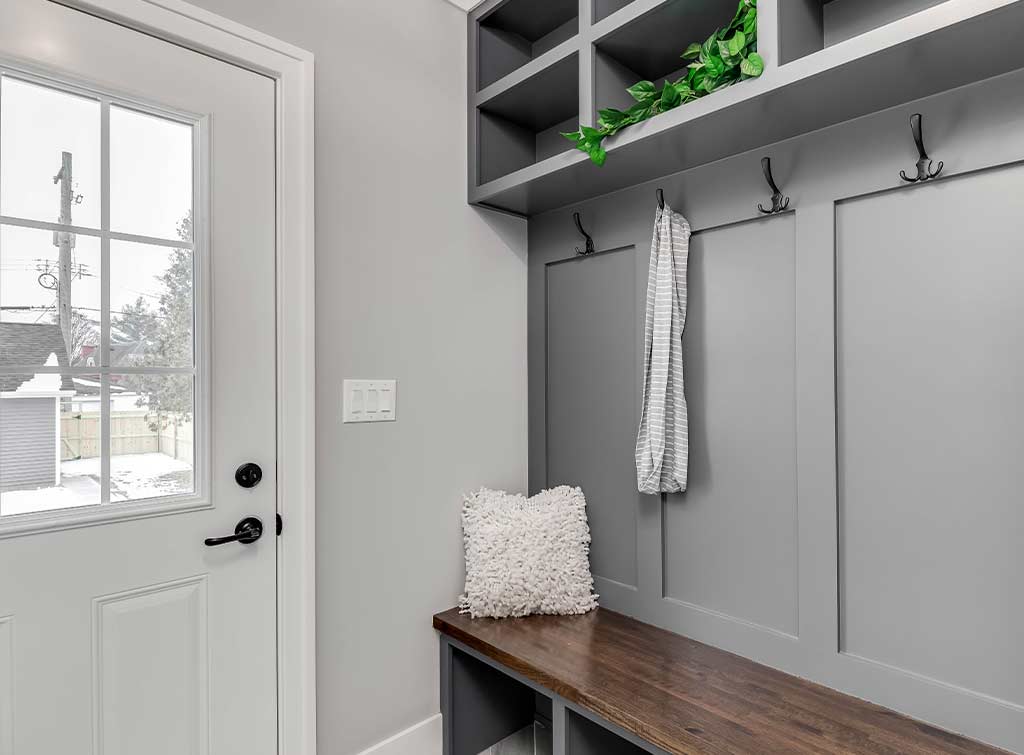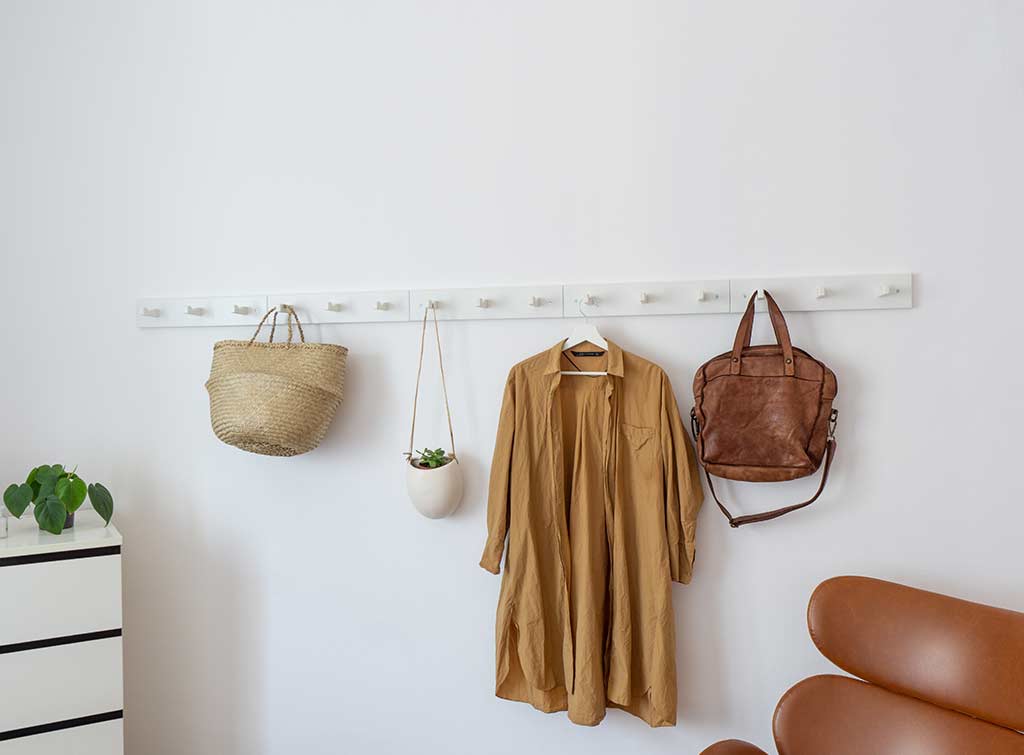 Ideas for coat storage
Hands up if you've got coats for summer, winter, special occasions, and all those in-between days. We hear you! But don't let your coat obsession be the bane of your life.
With a sturdy and substantial wall rack, you can store your seasonal coats in an orderly fashion.
Be ruthless with your coat choice – only hang out the coats you use for that time of year, and store the rest away for when you need them. That way your coat rack won't be so chocker.
Team with a handy bench and well boot rack, and your hallway will be haven of calm.
Coat storage ideas for the UK
If you have plenty of space in your hallway, consider adding a wardrobe to conceal coats, shoes and other everyday paraphernalia.
Opt for a design with sliding doors to save on space, particularly in narrow entrances, and choose mirrored doors so you have somewhere to check your appearance before you leave the house.
Coat storage ideas hallway
For a hallway that feels relaxing and inviting, go for furniture in natural materials, such as bamboo, wicker and rattan.
These tactile textures are pleasing to the eye and offer a laidback beachy vibe, especially when teamed with ice cream wall colours.
Look out for a hallway rack that combines bench seating, shoe storage and coat hooks for a handy and compact all-in-one solution.
Coat storage ideas small spaces
Whether you're renting and prevented from drilling holes into walls, or you simply want an easy, relaxed look, then a freestanding coat stand is worth a thought.
Choose a design with space for a number of coats, scarves and even hats, and then team it with an equally easy shoe storage solution in the form of painted crates stacked on top of one another. Quirky!
Under stairs coat storage ideas
For a more substantial solution, you may want to consider transforming the space under the stairs into savvy storage.
An experienced carpenter can help you design the best configuration of drawers and tall cupboards that will make the most of your space. And although this is a more costly option than simply buying a coat rack, the result will be a staggeringly tidy hallway, with all your coats and shoes elegantly stored away under the stairs.
Hallway coat and shoe storage ideas
Another simple yet robust coat storage solution is a durable metal clothes rack with contemporary Scandi appeal.
Team it with a couple of shelves for letters and other bits and bobs, and don't forget a key rack.  We also love this nifty tip of popping a mat down for shoes in order to protect the floor from dirt. Then you can simply shake out the mat when necessary.
Hallway coat storage ideas
Do you love a quirky hack? What about sourcing a light-weight wooden ladder, adding hooks to one of the sides and fixing it horizontally along the hallway? Funky right? We think so!
Be sure to fix the ladder using robust hooks that will be able to take some weight, and if in doubt, ask a handy man to help mount the ladder to the wall.
Entryway coat storage ideas
If you have a hallway that is open plan to the rest of your property, such as an apartment, it's useful to clearly mark the area so guests know where to leave their things when they arrive. Consider painting a statement wall and adding a decorative rug to define the entrance.
A casual coat stand and  open shoe storage will not only make it easy for guests to use, but will also encourage the whole family, including children, too tidy away their own items and keep the hallway area orderly.
Winter coat storage ideas
Winter coats can be bulky, particularly ski jackets, they can also get wet and need drying out. Look out for a functional, sturdy coat rack that can take their weight and use coat hangers so they dry efficiently.
In the colder, wetter months, pop a waterproof mat or tray underneath the rack to collect drips, and if you can find a rack that also has a shoe shelf for keeping muddy shoes off the floor, even better!
Coat storage ideas narrow hallway
If you have a particularly narrow hallway, finding a carpenter to build you bespoke storage to neatly fit the space could be your salvation.
Make the most of the entire wall by designing  a bench at the bottom with cubby holes for shoes, smart panelling in the middle with hooks for coats, and add further open shelves at the top for things like gloves and hats.
Clever coat storage ideas
We love this cool peg rail that can be used for everything from shopping baskets to handbags, coats to hanging plant holder.
For a clean finish, paint the rail the same colour as the wall, and for extra storage, think about adding a number of peg rails along the entire length of the hallway.
See the tradespeople we've checked and recommend for your job
Tell us what you think
What others think of this article:
Need More Information?
Related posts