Accommodate the British weather with these garden shelter ideas
Don't let the unpredictable British weather dampen your outdoor entertaining plans. Take some inspiration from these stylish garden shelter ideas and ensure your garden seating or dining area is protected in all weather scenarios.
From tropical-style timber surrounds to simple gazebos, adding a garden shelter will transform your exterior into an all-year-round entertaining space, that can be elevated with outdoor lights and heaters for a cosy, comfy and welcoming ambience.
To find out the cost of building a gazebo, take a look at our comprehensive guide on the cost to build a gazebo. Then, scroll through these fabulous garden shelter ideas for creating your ideal outdoor entertaining zone.
Like what you see? There's more where this came from. Check out Checkatrade's blog for more tips, ideas, how-tos, and inspiration.
See the tradespeople we've checked and recommend for your job
Upgrade your outdoor space with these garden shelter ideas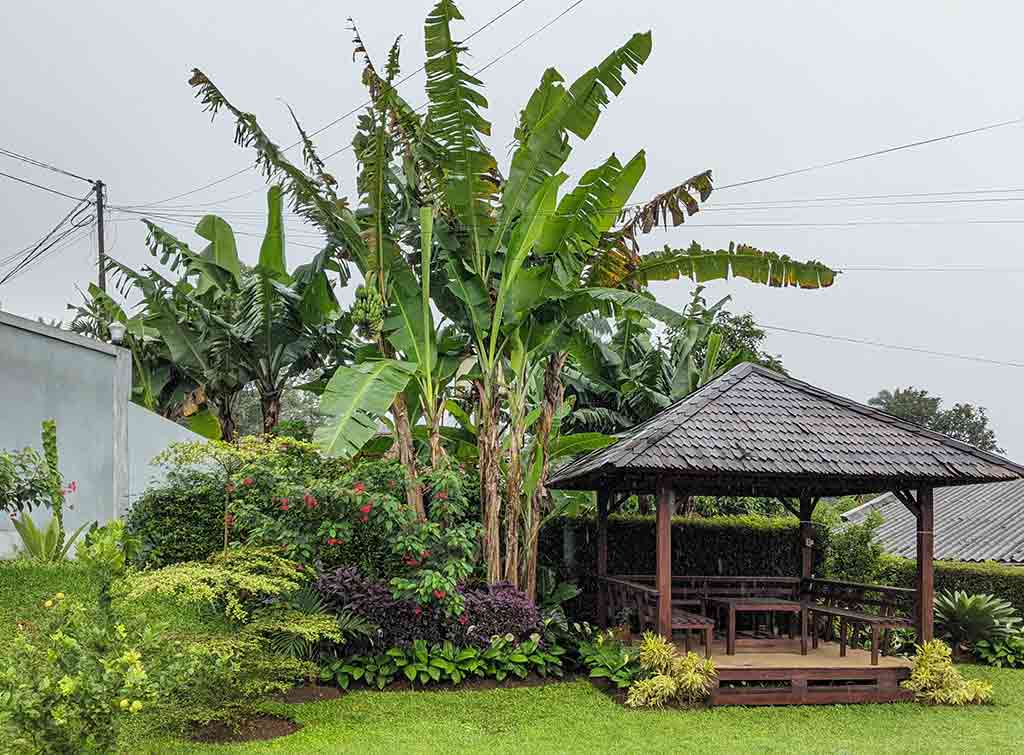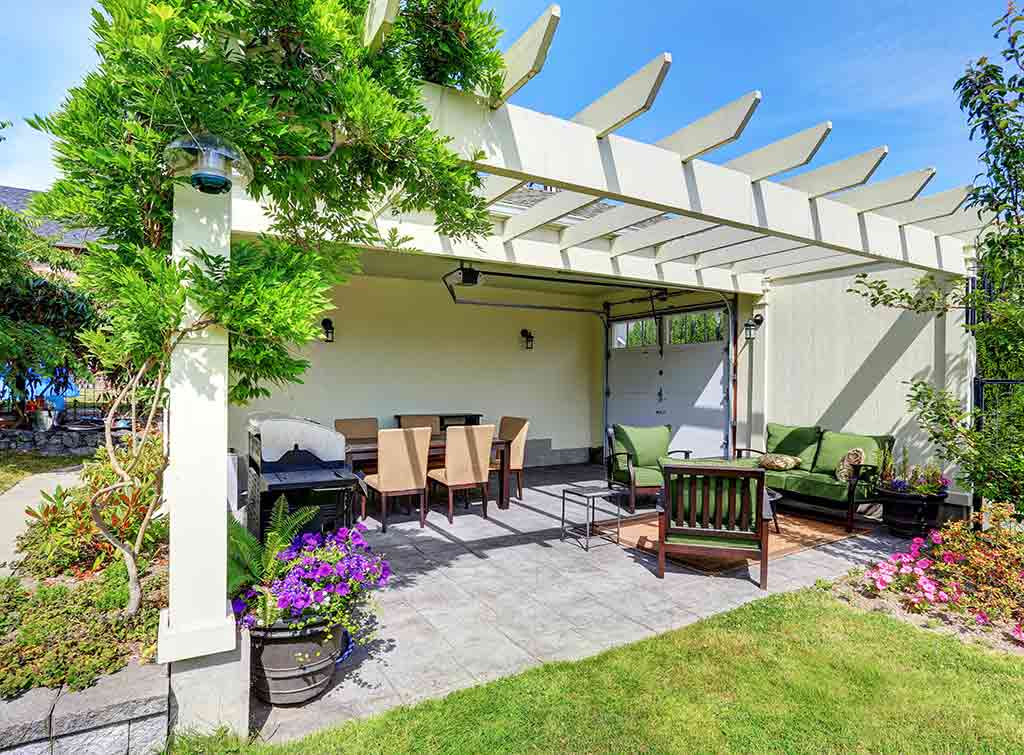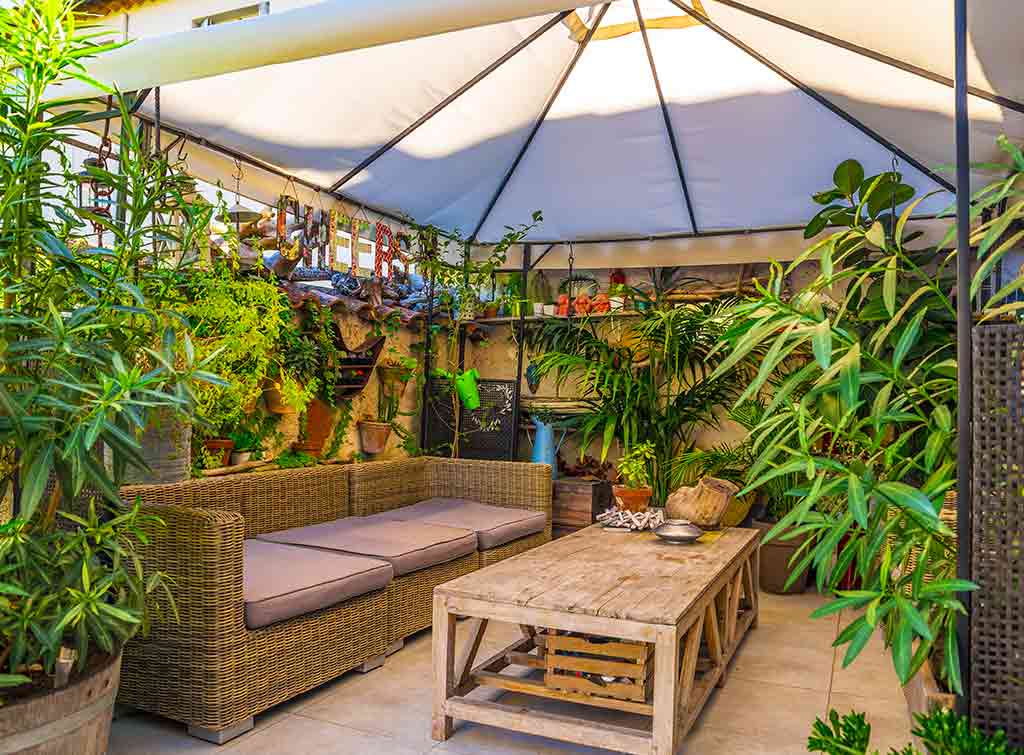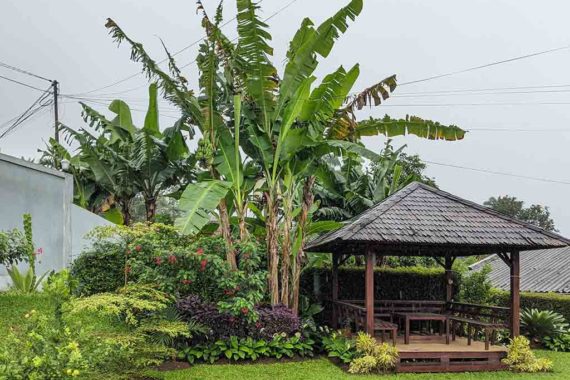 Garden shelter design ideas
Love a good Sunday lunch with the family or drinks with friends at a trendy gastro pub? Then take inspiration from this stylish garden set up and build a smart garden shelter in your own outdoor area.
A pitched roof will ensure rain runs off the back, while pretty hanging baskets lining the front will add pops of colour and interest. Laidback bench seating will also conjure a relaxed pub garden atmosphere and will ensure there's space for lots of people to gather.
Wooden garden shelter ideas
Look to the tranquil islands of Bali and Lombok for some quirky inspiration and create a tropical pitched hut that will bring a sense of serenity to your garden.
Designed with open sides to allow the breeze to flow through on warm days, yet built with a solid pitched roof to protect from down pours, the square shelter provides a sociable seating layout where friends and family can come together and still feel part of the garden no matter what the weather is doing.
Small garden shelter ideas
If you're tight on outdoor space, adding a pergola that is attached to your house not only provides instant shelter from the back door, it also expands your entertaining space making your home feel larger.
Unlike a gazebo which has a solid roof, a pergola only offers partial shade, so for added protection, consider growing climbers across the roof beams for both a pretty and practical effect.
To find out more about building a pergola, check our our Pergola cost guide.
Cheap garden shelter ideas
For a quick, temporary garden shelter you can't go wrong with a pop up gazebo. They are super simple to out together, provide great protection and won't cost the earth. What's more, they can be easily moved or taken down when not in use.
Try decorating it like an indoor space and add freestanding shelves for plants, ornaments and even some good reading books. Then cosy it up with comfy furniture, an outdoor rug and even some atmospheric garden lamps. Et voila! Your own secluded sanctuary in the garden.
See the tradespeople we've checked and recommend for your job
Tell us what you think
What others think of this article:
Need More Information?
Related posts