This year, Blue Monday falls on the 18th of January. However, fear not! We've got the best tips and tricks to help maximise your home's positive potential and turn that frown upside-down. Read on for our Blue Monday ideas and costs for transforming your home into a blue-banishing, happy sanctuary.
Blue Monday is the name given to a day in January (typically the third Monday of the month), which is claimed to be the most depressing day of the year. The concept was first published as part of a 2005 press release from a holiday company, Sky Travel, which claimed to have calculated the date using an equation. As it takes into account weather conditions, it only applies to the Northern Hemisphere.
Here are our top nine suggestions for things you can do in your home to banish the Monday Blues and start the year on a high.
Hire your local handyman today
Install mood lighting
An easy way to combat SAD (seasonal affective disorder) is to 'light up your beautiful life' with mood lighting. Think low-hanging pendant lights above your dining table, string lights draped across your bookshelf, a soft glow from strip lights installed in your kitchen cupboards or LED wall lamps that are proven to improve your mood and decrease stress.
£275 = The average cost to install downlights
£45 per hour = The average cost to hire an electrician
Add a water feature
There's nothing more calm and tranquil than the sound of trickling water. Whether you install a water feature in your lounge, like this ambient stone bowl or opt for a garden makeover, consider an aquatic mood-buster for increased peace and joy.
£750 = The average cost of a small rock drilled water feature
Introduce fragrance
An aromatherapy diffuser or plug-in is an easy way to invigorate your home. A more natural way is to fill some vases with nature's perfume. For example, take cuttings of wildflowers like lavender or gardenia and arrange them in pots around your house. If you don't have access to these sweet-smelling flowers, plant your own! You can never go wrong with potted perennials to clean the air and keep your home feeling fresh.
£30 per hour = The average cost of a gardener
Add a lick of paint
Sometimes, all we need to lift our moods is to revamp our space. Why not give your home a mini-makeover by giving it a lick of paint? Use light and neutral colours to add a bright and fresh feel to any room, and keep splashes of your favourite colour to accessories and art.
£190 per day = Average cost to hire a painter/decorator
Let the sunshine in
Invite the sunshine to brighten your day and warm your mood. If your windows are dirty, hire a window cleaner to maximise their dazzle. Alternatively, invest in a sun tunnel to let those happy rays of Vitamin D wash over you every morning, helping you start your day off right.
£45 = Average cost to hire a window cleaner for one to two hours of labour
£725 = Average cost of a sun tunnel + installation
Display what makes you happy
It's okay to show your sentimental side. Your home should represent your unique personality and everything you love. Looking fondly upon our belongings is a surefire way to feel good. So, for that reason, consider adding photo frames to your walls, hanging shelves to display sentimental objects, and putting up art that makes you feel warm and fuzzy. Why not hire a professional handyman to help you?
£25 per hour = Average cost to hire a handyman
Hire your local handyman today
Find your inner child
Enjoy a well-earned break from reality by immersing yourself in the world of play. Turn your spare room into an emporium of wonders by filling it with everything that makes you happy. Home cinema? Games room? Casino? In fact, why not live out your wildest fantasy by turning into James Bond for the day?
£4,000 = Average cost to install a high-spec games room
£2,500 = Average cost to build a high-spec poker room
Get that "on cloud nine" feeling
Do you remember how it felt when you first fell in love? Dopamine – the feel-good brain chemical associated with reward – is so overstimulated it makes you giddy. It's a mood intensifier that makes people feel extremely positive and appreciated. So, why not create this amazing feeling by harnessing the power of Love Island and transforming your garden into their famed outdoor space?
£8,000 = Average cost to build a Love Island garden
Bash out your happy song and get bopping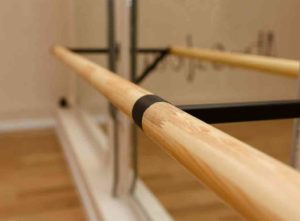 Studies show music reduces anxiety, blood pressure and pain while improving mood, sleep and memory. So, why not turn up the radio or bash our your favourite tunes through your sound system? Better yet, top-up your endorphins by dancing along, reaping the benefits of exercise and improved mental health. Alternatively, if you're musically minded, why not set up your own recording studio? Harnessing your creativity is sure to improve your Monday Blues. Take advantage of the time you have to discover the joys of your own imagination, and banish those negative vibes!
£475 = Average cost of home dance studio
£3,200 = Average cost to build a recording studio
Want someone where to put your studio? Build your own garden man cave by following our link here.
Like what you see? There's more where this came from. Check out Checkatrade's blog for more tips, ideas, how-tos, and inspiration.
Hire your local handyman today
Tell us what you think
What others think of this cost guide:
Need More Information?
Related posts