Practical hallway floor ideas
Ensure your entrance can cope with the constant wear and tear thanks to these practical hallway floor ideas.
The hallway is the launch pad of your home, where you depart from and where you return to. Not only has it got to deal with heavy foot traffic, including muddy shoes and dirty paws, it's also a constant dumping ground for bags, coats, deliveries, and items with wheels. With all this in mind, your hallway floor has to be incredibly hardwearing, robust, and durable to keep up with this constant wear and tear.
Here we offer up clever hallway flooring ideas that are super-practical as well as supremely good-looking.
Like what you see? There's more where this came from. Check out Checkatrade's blog for more tips, ideas, how-tos, and inspiration.
Practical hallway flooring ideas for a stylish entrance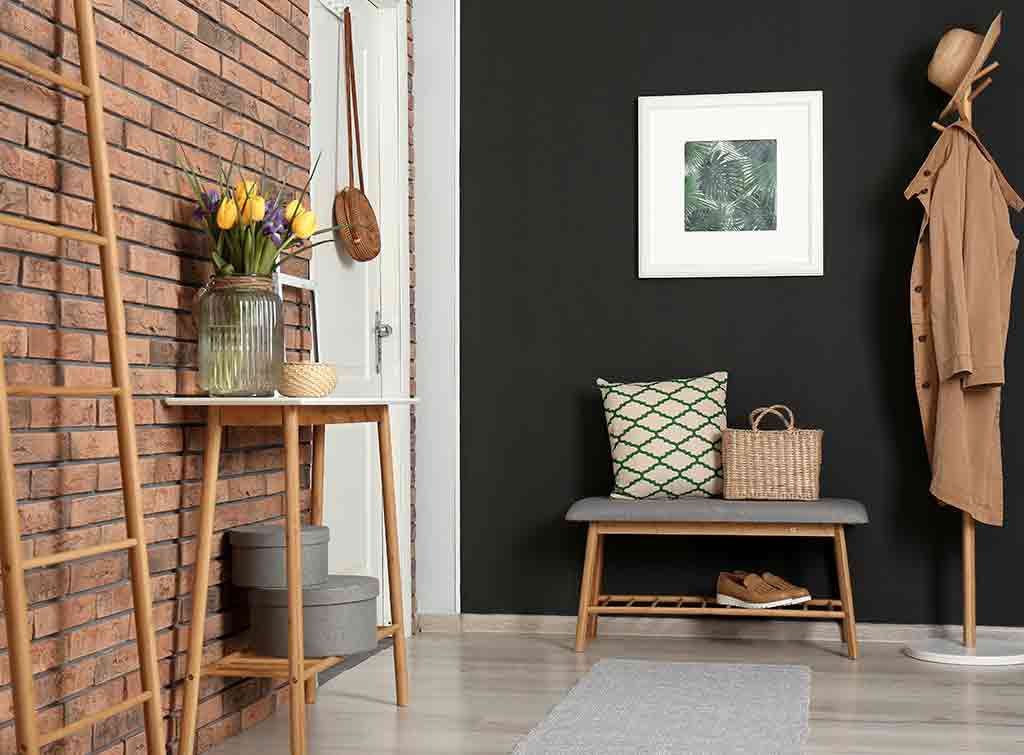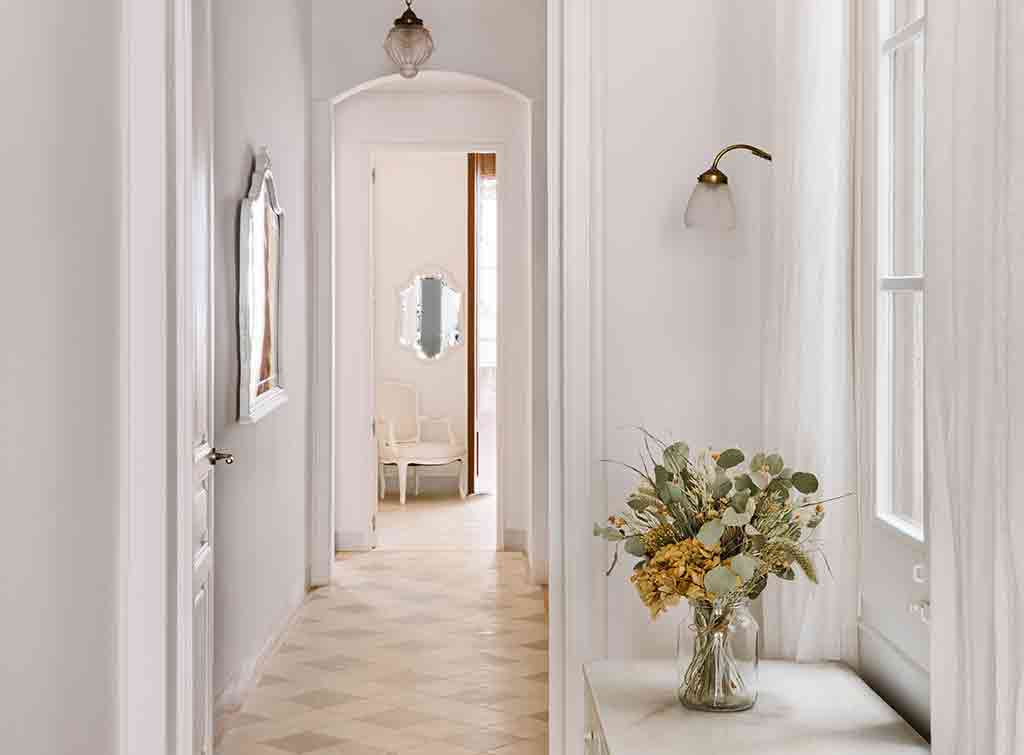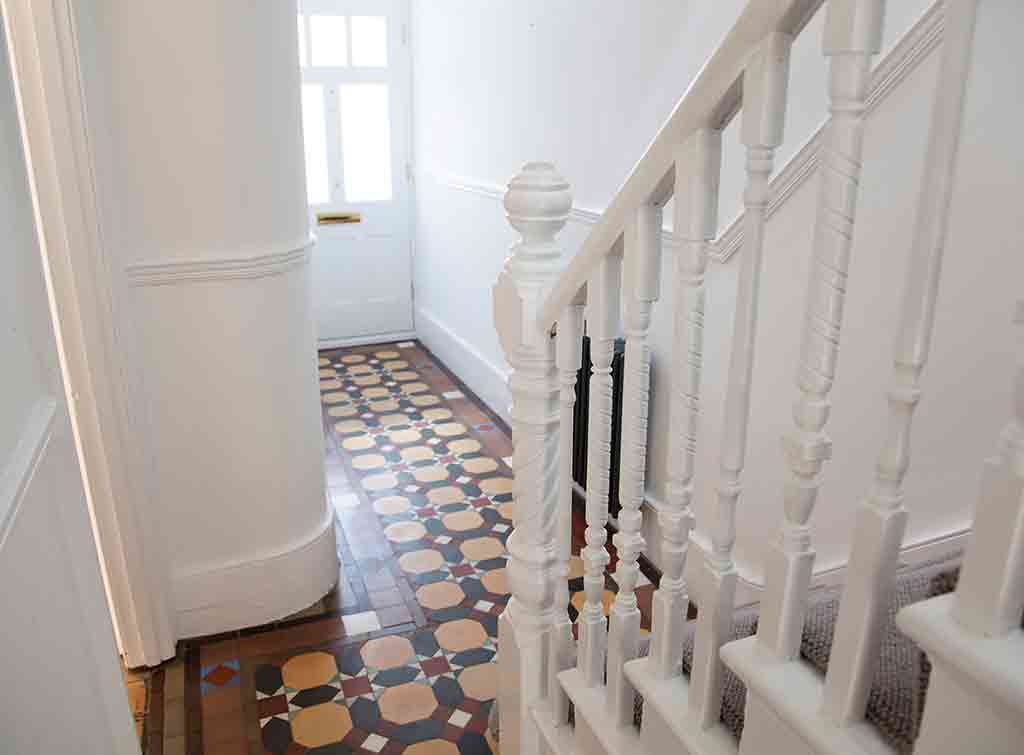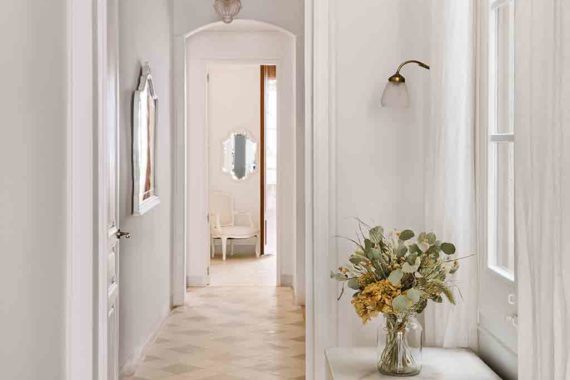 Hallway flooring ideas UK
Luxury vinyl floor tiles, also known as LVT, are an excellent and affordable solution for hallway floors. Not only are they extremely robust and super simple to keep clean, but they are also often resistant to scratching and denting, which is ideal for busy hallways that see lots of action.
If budget is a factor, a low cost yet practical option is laminate or vinyl flooring. This solution can still provide a durable surface in hallways, however, it can be prone to scratching and tearing. It may be worth adding washable floor rugs in the most used spots for extra protection.
Find out how to lay laminate flooring yourself.
Hallway floor ideas
If you have wooden floors and you're worried that heavy foot traffic may damage the area around the entrance, consider tiling a section directly in front of the door for added protection.
Ceramic tiles are very hard-wearing, won't dent or scratch like timber floors and can have a textured surface for extra grip so aren't slippery when wet.
Small hallway flooring ideas
To distract from the compact size of your hallway, add a chic tiled floor for interest, paint the walls in a bright statement colour, and add attention-grabbing furniture that will create an aesthetic appeal.
Decorating your hallway with compelling colours, textures and flooring will ensure your guest's first impressions of your cosy entrance will be focused on the clever styling and not on its size.
Narrow hallway flooring ideas
The secret to creating a sense of more space in a narrow hallway is to elongate the floor area.
Choose a patterned floor like herringbone to make the eye travel the length of the hallway, rather than bringing attention to the width, and the hall will feel double the size. And if you want to go further to divert the eye from the narrow space, try adding charming pendants and wall lights, mirrors and pictures for interest.
Tiled hallway floor ideas
Tiling a hallway is not only practical, it can also create a bold and super-stylish first impression. From a classic chequerboard effect to vibrant Moroccan inspired designs, patterned tiles will bring buckets of charm and unique character to your home.
Use tiles in the hallway to differentiate the entrance area of your home where shoes, bags and other outdoor items can be placed. This will prevent mud shoes or dirty bags from entering carpeted rooms.
Get the look from a Checkatrade professional.
Floor tiles hallway ideas
Whether you are lucky enough to have original hallway floor tiles that you've lovingly restored, or you want to reinstate this period look with repro designs, you won't regret adding an eye-catching design in a minimal hallway.
Not only will you create an elegant feel that retains that character of your period property, but patterned tiles also help to disguise dirt and marks and will withstand heavy wear and tear.
Hallway wooden floor ideas
Solid hardwood flooring is a great option for creating a welcoming entrance, however, real wood can dent and scratch easily.
If you are adamant you still want the look in your busy hallway, it's wise to go for a more durable wood-effect flooring, like luxury vinyl flooring or even wood-effect tiles. These look the same but don't react like wood. Go for rich texture and colour to disguise the dirt.
See the tradespeople we've checked and recommend for your job
Tell us what you think
What others think of this article:
Need More Information?
Related posts