Building an extension – Everything you need to know
If you're happy in your home but are short on space, then building an extension could be the solution you're looking for. Although it is a big project, it is one that can be very rewarding and completely change your home.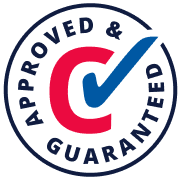 The Checkatrade guarantee
When you book a job with Checkatrade, our guarantee covers you for up to 12 months. You can claim up to £1,000. Exclusions and T&Cs apply.
While building an extension can take a long time and be disruptive, the positives far outweigh the negatives. If your family is growing or you just need more space, moving to a larger house is a valid option, but if you love the area you live in and your neighbours are friendly, an extension can be a better solution.
If you've ever sold a house before you will know how stressful and time-consuming the process is. Then there are the various costs surrounding selling and moving somewhere new – stamp duty and solicitor's fees being just two of those costs. This makes the prospect of moving home undesirable.
This guide will help to guide you through your extension project, so you can see the process and tips and tricks every step of the way.
How much does building an extension cost?
Before starting a project, it's no surprise that people want to know the costs they can expect to pay.
It's true that building an extension can be pricey. However, the amount you actually pay will depend on factors such as the size, style and quality of your extension.
A basic extension could cost around £36,000, while a premium extension may cost around £105,000.
For more information, take a look at our house extension cost guide.
It's well worth looking at the extension as an investment, as it will add value to your property.
Explore the extension types
Before you do anything it's worth you exploring the different types of extensions available. The shape of your home and the available space for your expansion will determine the best type of extension for you.
Some of the most common extensions are:
Single storey
Multi storey
Semi-detached
Kitchen
Bathroom
Side of house
See the tradespeople we've checked and recommend for your job
Planning your extension
Planning is a vital stage of any successful project, so it's never worth rushing in headfirst. You will need to make sure your new extension complies with different regulations and legalities to stay safe and avoid prosecution.
Please note, a contractor will be able to advise you and ensure you stay within the guidelines.
Important processes to be aware of when planning an extension include:

Preparing to build the extension
Once you have fully explored the planning aspect of an extension, the next stage is preparation.
Any extension project is a complex process with lots of steps, which is why it's wise to get the help of a professional from the off.
Some of the steps you'll need to work through when preparing for your new extension include:
Appearance: Plan how you want the extension to look
Size: Calculate the dimension of the extension
Layout: Work out the best position for your new room.
Materials: Decide the best materials to use, including whether you want to use sustainable materials
Project management: Will you be managing the extension build yourself?
Professionals: Work out which types of tradespeople you will need and ask for quotes. These may include builders, decorators, architects, plumbers and electricians
Budget: Make sure your budget is sufficient for your dream extension

Create a building an extension checklist
There is so much to consider, from hiring tradespeople to ordering materials. The following list should help to give you a place to start when planning an extension.
Before beginning your build, make sure you:
Have the right legal permissions – Planning permission, boundary wall agreements etc
Have booked the right professionals – Builders, plumbers etc
Have carefully and logically planned the order of construction (more on this next)
Have ordered the necessary materials (unless your contractor is buying these)
Check there is access space for vehicles like diggers
Have booked extension insurance if you choose to
See the tradespeople we've checked and recommend for your job
The stages of building an extension
Ok, so at this point you're ready to begin. But what are the steps to building an extension?
We have separated these into five different categories. This list is not exhaustive but should give you a basic idea of the different steps to building an extension:
Planning: This will include budgeting, getting designs drawn up, speaking to a project manager (unless you plan to manage the extension build yourself), checking with your home insurance provider and making sure you have the right permissions to go ahead
Preparing: You will need to source all the necessary materials and choose the best tradespeople for the job
Building: This is one of the most important stages of building an extension, where construction begins. It will include the building of floors, walls, a roof, doors and windows etc
Adding utilities: Once your extension is built, you will need to have utilities installed. These may include water, power and gas depending on the type of extension you are building
Decorating: The final stage of building an extension (and arguably the most fun) is adding decoration. This ranges from choosing flooring to choosing wall colours and furniture
Building an extension – step by step guide
While you may not be planning to build the extension yourself, you may still be curious to see a step by step guide to building an extension for your own awareness.
Remember, building an extension is a huge project so will be very time-consuming. Having said that, the results you can look forward to are incredible.
Below is a simple step by step guide to building an extension:
Set up the site: Cover and protect other rooms or spaces in your home from dust and debris. Erect scaffolding (if necessary) then bring in any skips and other tools or equipment
Groundworks: Excavate the extension construction area. Add drainage
Construction: Build the structure of the extension, including the walls and the roof. Install any windows and doors
Renovation: Plaster the walls and ceilings, lay new flooring
Internal fittings and fixtures: Add plumbing and electrics, then install bathroom or kitchen fittings
Internal décor: Decorate the walls and ceilings then if necessary, the woodwork
Finishing touches: Add lighting, storage, furniture etc
If this process feels intimidating, or you need extra support from specialists, it is highly recommended you contact a professional to help.
This can range from them completing the entire build and management, to you managing the project, or even specialists to help with specific tasks (e.g. electrics).
See the tradespeople we've checked and recommend for your job
Drawing plans for an extension yourself
Whenever you're planning an extension, getting accurate drawings made up is essential.
The drawings will help to shape the extension, with dimensions and layouts. This should prevent issues and setbacks. Plus, builders will need drawings to go off when giving you a quote and planning your extension.
You may be asking, 'Can I draw my own plans for building regs?'. The answer to this is, it depends.
It can be difficult to draw plans yourself if you have no experience doing so. A hastily scribbled drawing will not suffice, these plans need to be accurate, conform to building regulations and be error-free.
Mistakes could affect your extension build, which may mean rebuilding certain parts, potentially costing you a lot of time and money. If, however, you do have the skills and knowledge when it comes to drawing plans for an extension yourself, this could save you having to pay a professional. But, we'd highly recommend hiring a professional.

Do I need an architect for an extension?
We highly recommend that you work with an architect.
Architects are highly trained professionals, working to assist you when planning a large renovation or extension. Hiring an architect or designer could actually save you money as they can suggest the best, most cost-effective materials and designs to use.
Not only do architects help with planning an extension, but they also make sure you comply with building regulations. This is really important in making sure you have a safe structure that is also legal.
Even if your extension is small and basic, architects can still be extremely helpful when it comes to planning your dream home. What's more, if you are unsure where to begin when it comes to your new extension, hiring an architect is a great starting point.
Architects can bring your vision to life. Take a look at our architect fees guide for more information.
So to answer the question, hiring an architect is a wise choice.
Resources
For some people, building an extension is a fun and interesting project, but for others, this whole process can be stressful and confusing. That is why reading the following guides can help you to learn more about these different types of extension and their costs.

Useful checklist
Building an extension is a great way of gaining extra space rather than moving house
Planning and preparation are key stages to building an extension and will help increase the success of the project
Semi-detached, multi-storey and kitchen are all different types of extensions
Hiring an architect to draw up plans for your extension could save you time and money plus will make sure mistakes are prevented
The cost of building an extension will vary dependent on factors such as size, layout and type of extension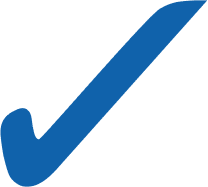 The tick you can trust
8/10 homeowners would choose a tradesperson endorsed by Checkatrade over one who isn't*
Claims are sourced from a survey conducted by Deep Blue Thinking on a nationally representative UK sample in November 2021. *8 out of 10 people would choose a trade endorsed by Checkatrade compared to one that isn't endorsed.
Claims are sourced from a survey conducted by Deep Blue Thinking on a nationally representative UK sample in November 2021. *8 out of 10 people would choose a trade endorsed by Checkatrade compared to one that isn't endorsed.