Multigenerational homes are practical, affordable, and allow for more quality time with family. It may seem like a new family dynamic, but in fact, it was the norm during the 1940s, where around a quarter of the population lived with three or more generations in one home.
Multigenerational homes have recently gained popularity again, for a variety of reasons:
People are marrying later in life, therefore adult children are living with parents for longer.
Older family members are more financially secure and are able to offer their parents a space to live with them.
Children are growing up in a world where financial independence is getting harder to achieve.
Young parents need help with childcare.
As three or more generations may be living in a home, you should plan to adapt the space for the use of all parties, particularly the elderly. It's a common misconception that each generation or family live on top of each other, when in fact, most multigenerational homes (when designed well) are designed to bring everyone closer and provide each family unit with their own space and privacy.
Read on for tips on how to make the best of your space with your multigenerational house plans.
Find an architect near you
Remodelling for the elderly
A great feature of multigenerational homes is the ability to be close to loved ones, particularly elderly relatives. When designing a multigenerational home, consider the following design work to make your home universally accessible:
Smooth ground-level entrances
Step-free access for essential areas like bathrooms and kitchen
Stable, slip-resistant floor surfaces
Eliminate steps or barriers to entering the shower. You can also add built-in seats to both to increase comfort
Wider interiors doors and hallways
Bright lighting
Handles and railings for support around the house
Making design choices with accessibility in mind is safer for young children too. When remodelling your home, consider hiring an architect to help bring your ideas to life. An architect will be able to create plans for each room, helping you adapt space for each generation's needs.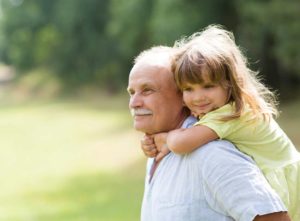 Social spaces and private zones
If you have two or three different generations under one roof, the chances are each generation will have different needs and space requirements. When planning a multigenerational home, you will need to consider the different times at which you could be cooking and eating, what space will be used for special occasions, and what areas will be used for leisure.
Instead of thinking about separate spaces, we recommend reviewing the site as a whole and highlighting different areas each generation could live in. Family members with mobility issues could live in a converted garage space, or a remodelled outbuilding, where things can be spread out across one level. Whilst every generation needs their own private space, communal spaces are just as important for sharing time together.
Future proof your home
When creating multigenerational house plans, it is important to design and create a home that can adapt to your family's changing needs, factor in future with all current design decisions.
It is important to account for adult children and their changing needs also. Living spaces will become increasingly important, as children want to have friends over and have privacy. A great way to provide space for adult children could be converting a shed or outbuilding, giving them the space they need. It is imperative to design private spaces relatives can make their own.
Legal issues
To ensure multigenerational living arrangements run smoothly, it is best to discuss amongst the families a financial agreement whilst living together. Moving into a shared home without a formal agreement has the potential to create disharmony around financial obligations, ownership and inheritance down the line.
If the home is being rented, consider drawing an agreement outlining the agreed contribution of each party. You will also need to consider the cost of utilities and other monthly expenses that will increase with the number of people living under one roof. Another considerable cost to consider will be food shopping costs, as more people will need to be fed.
Find an architect near you
Key takeaways
Planning is key, think out each space and assign certain key areas to different generations.
Do you need to adapt your space? Older family members may feel more comfortable in a space that has improved accessibility.
Consider legal issues that may arise from more than one family under the same roof.
Future proof your home. In 10 – 15 years, think of any changes your home will need and start working on them ahead of time.
 FAQs
Are multigenerational homes expensive?
Creating a multigenerational home will incur a large upfront cost, as you will have to cater to the needs of each family unit. In the long run, a multigenerational home will be more affordable than separate living.
Will I need to obtain planning permission?
If you are remodelling the inside of your home with no structural work, you will not need to seek building permission. However, if you are converting or extending your property, you will need to seek permission. Unless your property is listed or is situated in a conservation area, your plans should comfortably fall within permitted development rights.
Find an architect near you
Tell us what you think
What others think of this article:
Need More Information?
Related posts