With so many different styles, materials and finishes to choose from, finding the perfect flooring for your kitchen can be tricky. It's important to select something hard-wearing and durable, that also provides style and comfort at the same time.
Vinyl flooring has been a popular flooring choice for many years. Thanks to its versatility and affordability, vinyl floors became a staple of home décor during the 1960s. But, today's versions are a far cry from the flimsy, dated-looking flooring you might remember. In fact, modern vinyl kitchen floors are durable, easy to lay and clean, and can mimic any number of flooring styles at a fraction of the price.
It's no surprise homeowners are once again opting for vinyl in their kitchens. If you're thinking about joining them, here are our some of our top vinyl kitchen floor ideas plus points giving you some inspiration.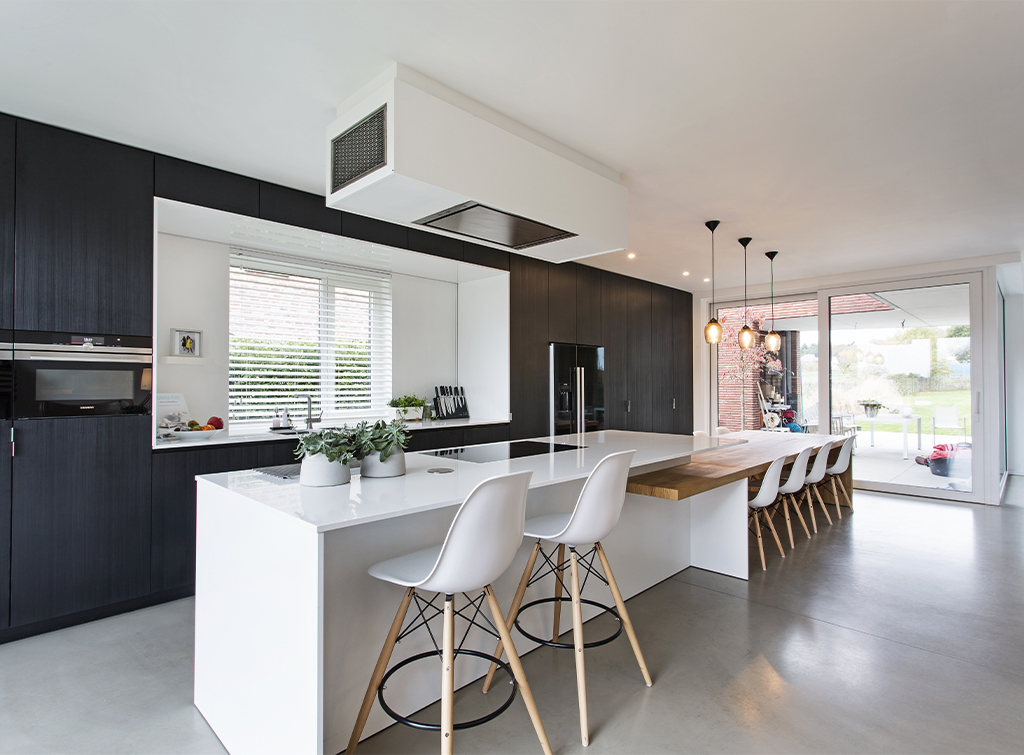 Is vinyl flooring good for kitchens?
Yes, vinyl is a great option for kitchens and busy homes. However, you need to ensure you buy quality vinyl if you want longevity and durability. In general, we recommend opting for a thickness of at least 3mm.
Some of the many benefits of vinyl flooring for kitchens include:
Water resistance
Vinyl is a water-resistant material, making it ideal for kitchens where spills and drips are commonplace. If you opt for vinyl tiles, you will need to seal in between the seams to ensure no water seeps through, whereas a vinyl sheeting will only need sealing at the edges. Compared to other popular flooring options such as laminate and hardwood, vinyl is one of the most durable when it comes to water damage.
See the tradespeople we've checked and recommend for your job
Choice of design
Thanks to modern manufacturing techniques, you can find vinyl in almost every design you can think of. From hardwood, tiles and natural stone, you can imitate nearly any type of flooring with vinyl, while benefiting from its durability and water-resistance. However, it must be said that vinyl will be different to walk on than materials such as natural stone.
Affordable
Vinyl allows you to replicate the look of more expensive materials in a super affordable way. It's one of the most cost-effective means of creating a stylish yet functional kitchen floor. Take a look at our cost guide here to find out more about the price of vinyl flooring for your kitchen.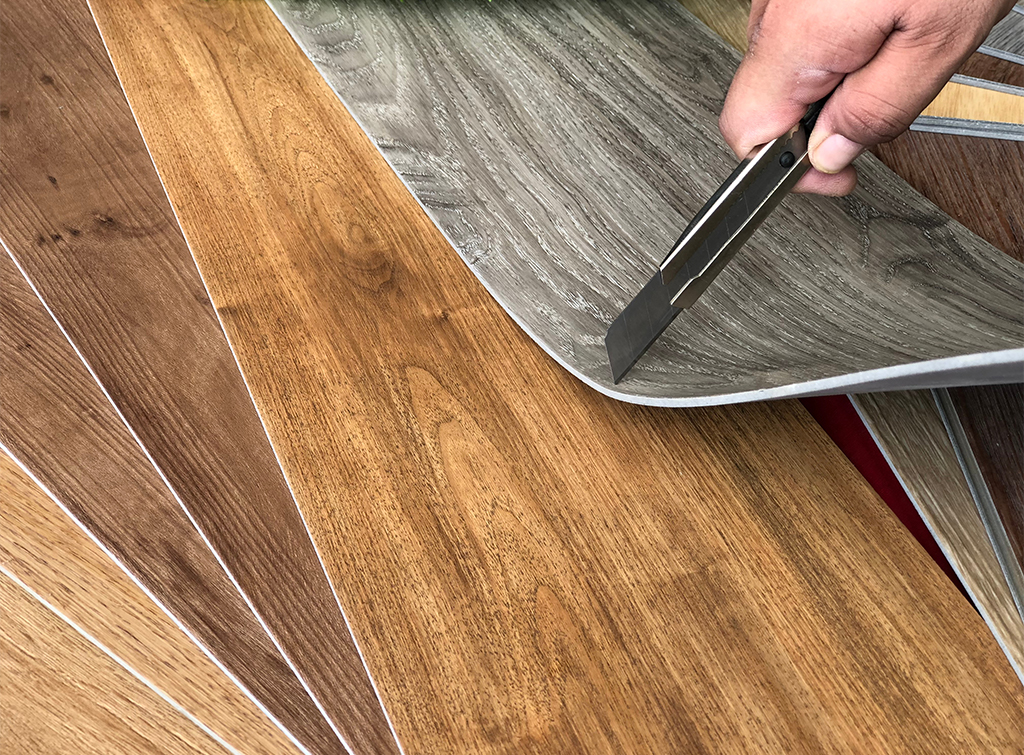 Comfortable to walk on
With vinyl, you can lay padding underneath to create a soft impact underfoot. It's also softer and more comfortable to stand on for long periods of time than hard surfaces, so it's great while you're on your feet cooking and entertaining family.
Easy to maintain
Vinyl flooring is easy to clean. Other than regular mopping with warm water and mild detergent from time to time, it requires little maintenance. It's also stainproof and water-resistant, so you don't need to worry about spillages.
Easy to install
Installing vinyl flooring is quick and easy for a trained professional. If you're not a natural DIYer, we recommend finding a professional in your area to fit your vinyl flooring. You need to ensure your sub-floor is correctly prepared if you want your vinyl to lay beautifully and last for years to come.
If you've been inspired by our vinyl kitchen floor ideas, or you've chosen your vinyl flooring and just need to find someone to complete the installation in your kitchen, use the Checkatrade search to find a recommended and vetted tradesperson in your local area.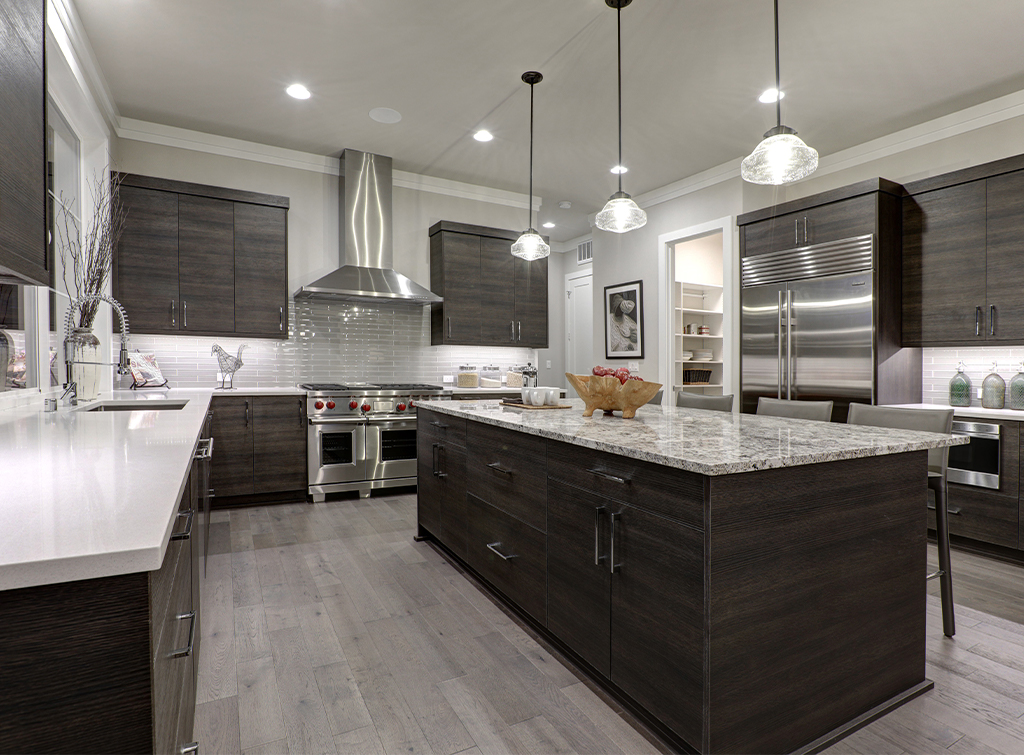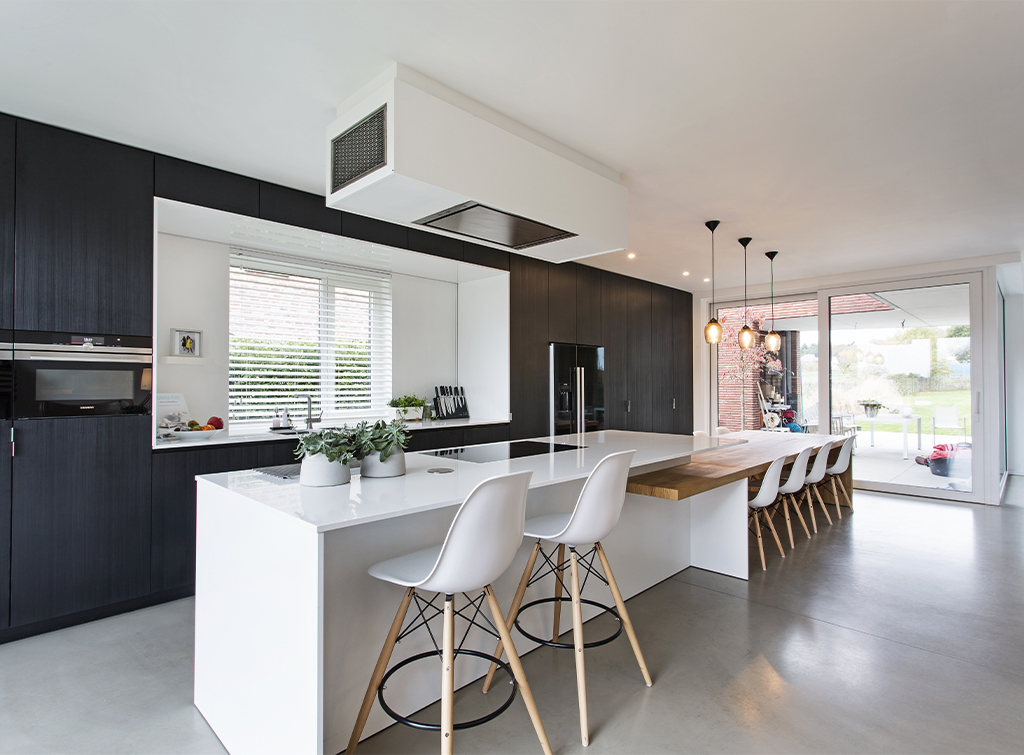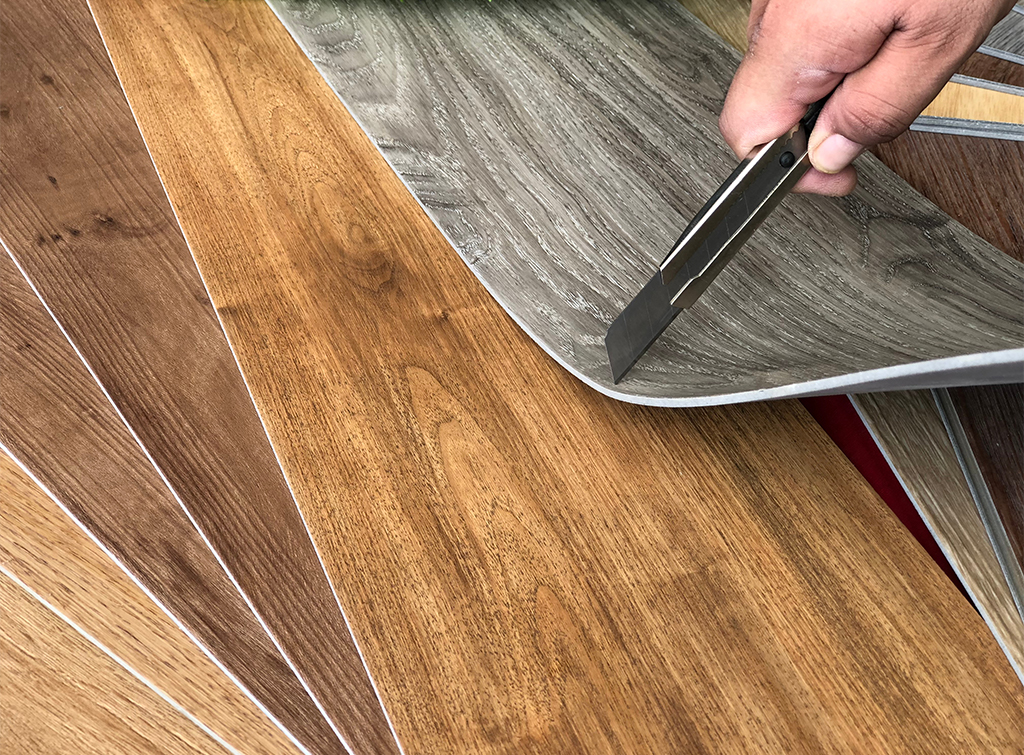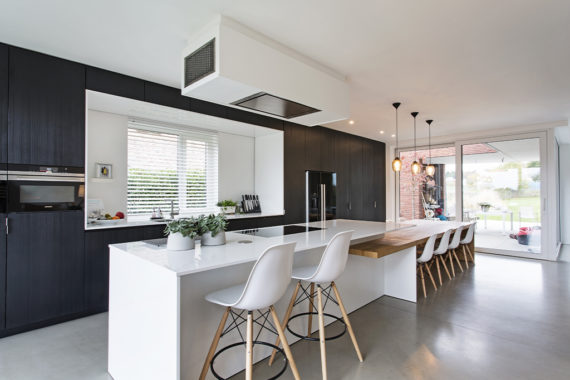 Vinyl kitchen floor ideas
Grey vinyl kitchen flooring is a great neutral colour that can be matched with almost all kitchen counter designs.
Vinyl kitchen floor ideas
This white gloss vinyl perfectly blends the worktops, walls and island.
Vinyl kitchen floor ideas
Another great reason to pick vinyl flooring for your kitchen is the fact that you can almost completely customise it to match with your worktops.
See the tradespeople we've checked and recommend for your job
Tell us what you think
What others think of this article:
Need More Information?
Related posts