Staircase carpet ideas for maximum impact
We've got you covered with our staircase carpet ideas. So, let us help you spruce up your space and give your stairs the makeover they deserve. Our top trends and ideas are here to inspire your next decorating project and turn your hallway into a runway.
The way many homes are laid out often means guests see your stairs first when entering your house. We all know first impressions are important. However, regardless of where they are, staircases are a constant feature that requires care and maintenance. For that reason, combining style, practicality and durability is essential.
Thankfully, we know just what you need! Check out our carousel and prepare to be inspired.
See the tradespeople we've checked and recommend for your job
Like what you see? There's more where this came from. Check out Checkatrade's blog for more tips, ideas, how-tos, and inspiration.
Inspiring stair carpet ideas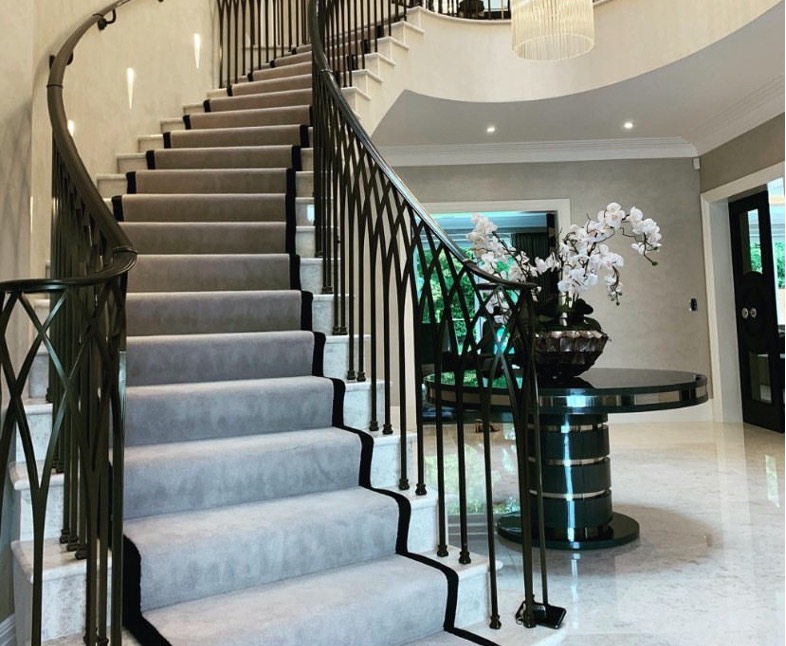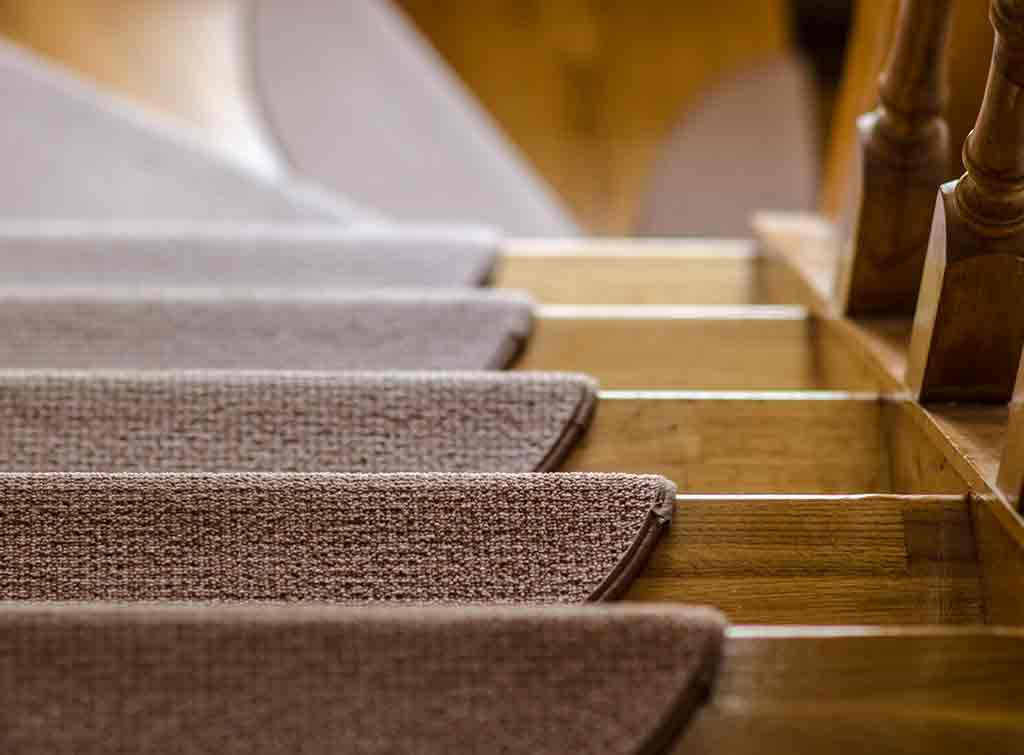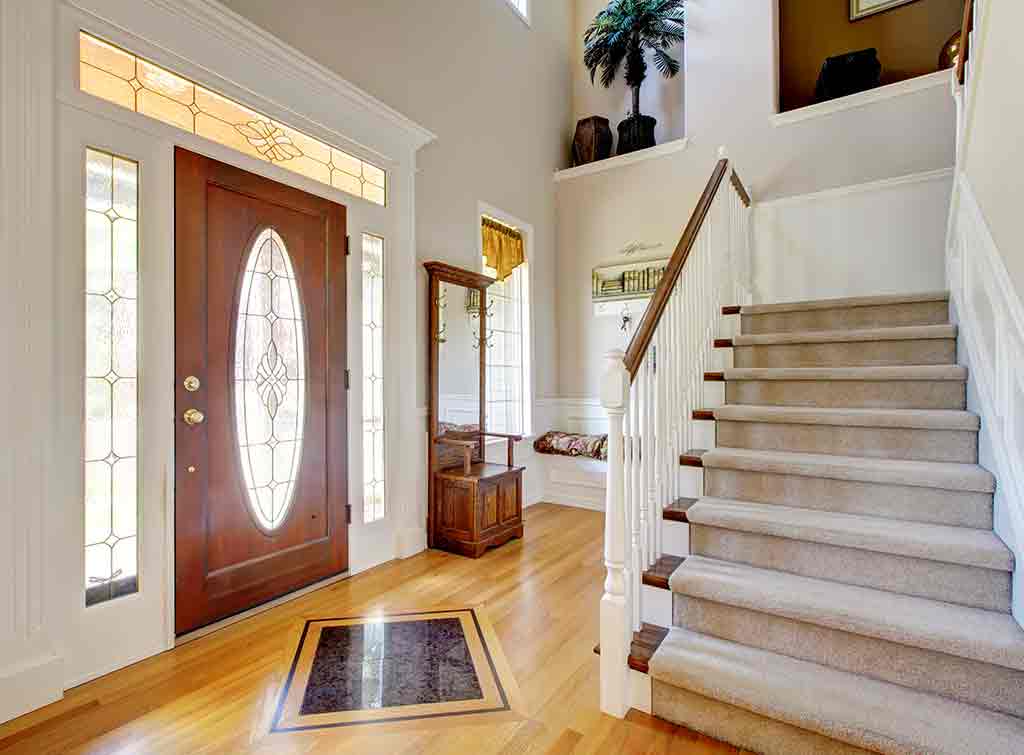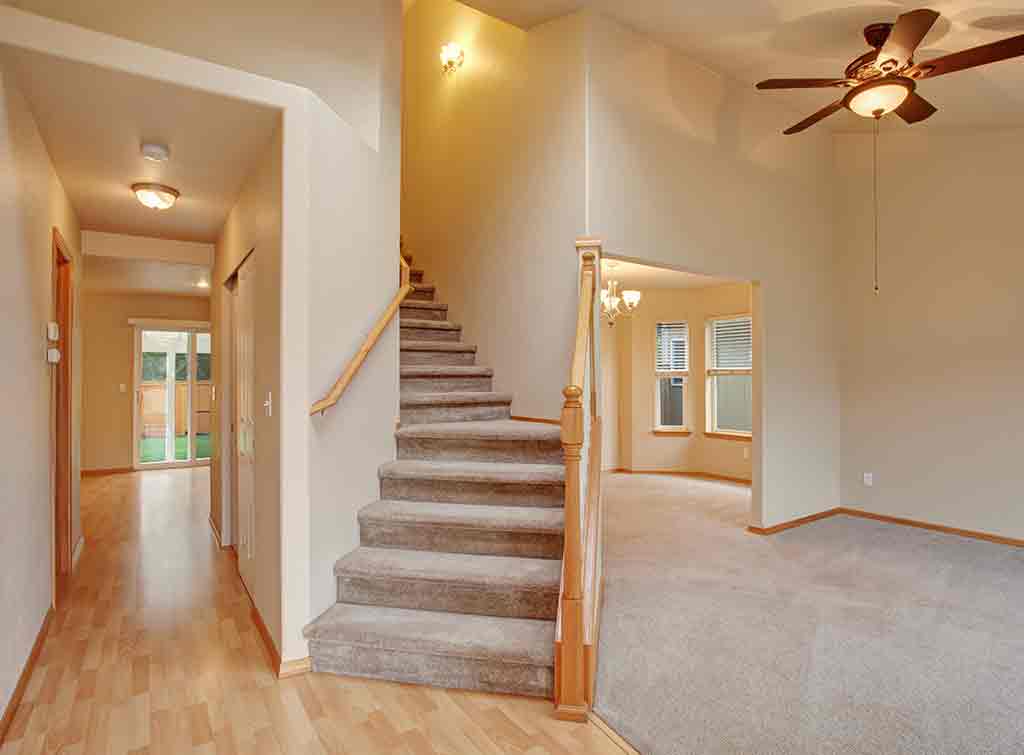 From one of our members - a luxurious stair carpet idea
This stunning stair carpet from B&H Carpets (BNH Carpets) is a beautiful example of how stair runners are able to transform a staircase.
The black frame and grey carpet runner lines up beautifully with the white stairs and black metal handrail and newel. Another lovely touch is the lights on the wall that illuminate your way as you walk up and down this spectacular staircase.
Hire BNH Carpets on Checkatrade and get the look!
Staircase carpet ideas
When it comes to classic staircase designs, you can't go wrong with neutral or beige carpets. They're timeless, elegant, durable and earthy. You can also incorporate patterns and textures to add interest and stop your stairs from looking dowdy.
Consider durable materials like wool, nylon and Berber for maximum longevity.
Staircase carpet layout ideas
For most homes, integrating the stair carpet with the floor carpet creates a seamless and clean look that camouflages the stairs and creates elegance and symmetry.
Not only are carpeted stairs great for warmth retention and noise reduction, they also offer continuity and texture for a minimalist interior aesthetic.
Stair carpet runner ideas
A stair runner is a nice design alternative to fully carpeted stairs. If you want to make your stairs a house feature but enjoy the benefits of carpet, then a stair runner is for you.
There are several designs available on the market depending on your desired aesthetic. Opt for a pattern and texture that either complements the wood of the staircase or clashes for bold effect.
Modern stair carpet ideas
This modern staircase incorporates the warmth of a neutral carpet with the detailed style of the room. It warms up the space without overpowering it, letting the handrail and bannister gently lead the eye upwards.
Why not hire one of our professionals to help you get the look?
Stair carpet and laminate ideas
Integrating laminate flooring with carpet is a matter of colour and texture. It helps to choose a solid colour for the stairs if your laminate is patterned like the wood as shown. However, if the laminate is plain and tiled, then opting for a patterned stair runner would work well in this space too.
As with all neutral spaces, the key to adding interest is maximising the small details. For example, we'd hang a few bright and bold paintings for a pop of colour. We'd also consider different shades for the lights.
Striped stair carpet ideas
This flat-weave runner with varying neutral stripes is a great example of how to add interest and texture without overpowering the space. It contrasts nicely with the medium wood of the stairs and darker framed edges (closed stringers), tying it all together for a classy and stylish finish.
Staircase carpet colour ideas
This luxurious mansion-inspired stair runner is both bold and elegant. It works beautifully with the light marble of the stairs to offer a timeless yet daring finish fit for royalty.
We can already see the slippers and gowns sweeping over the red and blue flowers as the lady and gentleman of the house prepare for a night on the town!
Classic stair carpet runner idea
Classic is classy. Sometimes, a neutral staircase with a plain closed stringer and light painted walls is all you need. For a practical finish, consider durable and hard-wearing materials like wool and nylon blends. Otherwise, opt for a flat weave to avoid noticeable wear and tear for a long time.
And remember, hire a professional to install your carpet to avoid making potentially fatal mistakes. Slip hazards on poorly laid carpets aren't worth the risk.
Chevron staircase runner
This opulent and moody staircase is a show-home-showstopper. Make your stairs the feature by incorporating this chevron design into your 'stair carpet ideas' list. We love the smoky wooden laminate and matching newel, bolsters and handrail, while the white risers and stringers help highlight the runner for maximum impact.
Luxury staircase runner
This luxurious red stair runner is a bold statement fit for a house that dares to dream. We love the brass stair rods that add a touch of elegance and interest, while the dark wood and dusty blue paint clashes effectively.
This style works well with rustic decor or cottage-gore vibes. Get the look today and hire one of our professionals for an expert installation.
See the tradespeople we've checked and recommend for your job
Tell us what you think
What others think of this article:
Need More Information?
Related posts