Get organised with our garden storage ideas. We have all the smart tricks and clever design solutions to help inspire your clean-up operation. It's easy to declutter your outdoor space and create a tranquil aesthetic with a little know-how.
Benefits of garden storage
Security for your tools and gardening equipment
It keeps your electrical equipment dry and free from rust
Helps to organise your belongings
Practical and durable
Frees up space in your home
Extra storage can improve the value of your property
You can transform a shed into a workshop/playhouse/gym etc.
Why not check out our garden landscaping cost guide and shed conversion cost guide to help price up your project?
Keep scrolling for our garden storage ideas carousel!
See the tradespeople we've checked and recommend for your job
Like what you see? There's more where this came from. Check out Checkatrade's blog for more tips, ideas, how-tos, and inspiration.
Garden storage ideas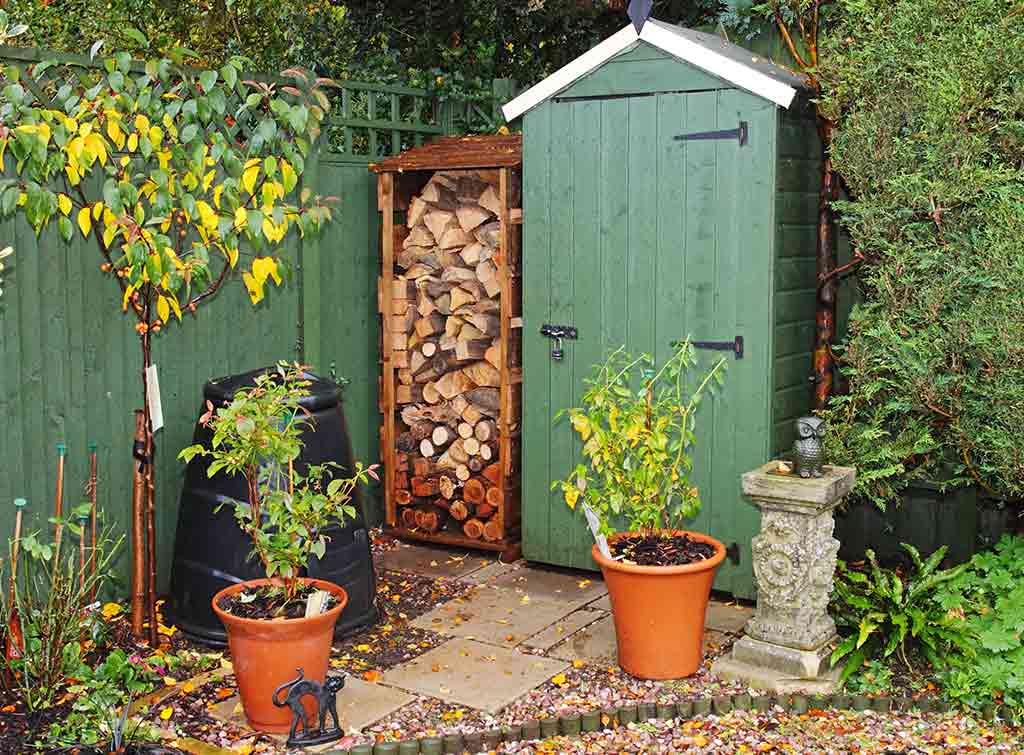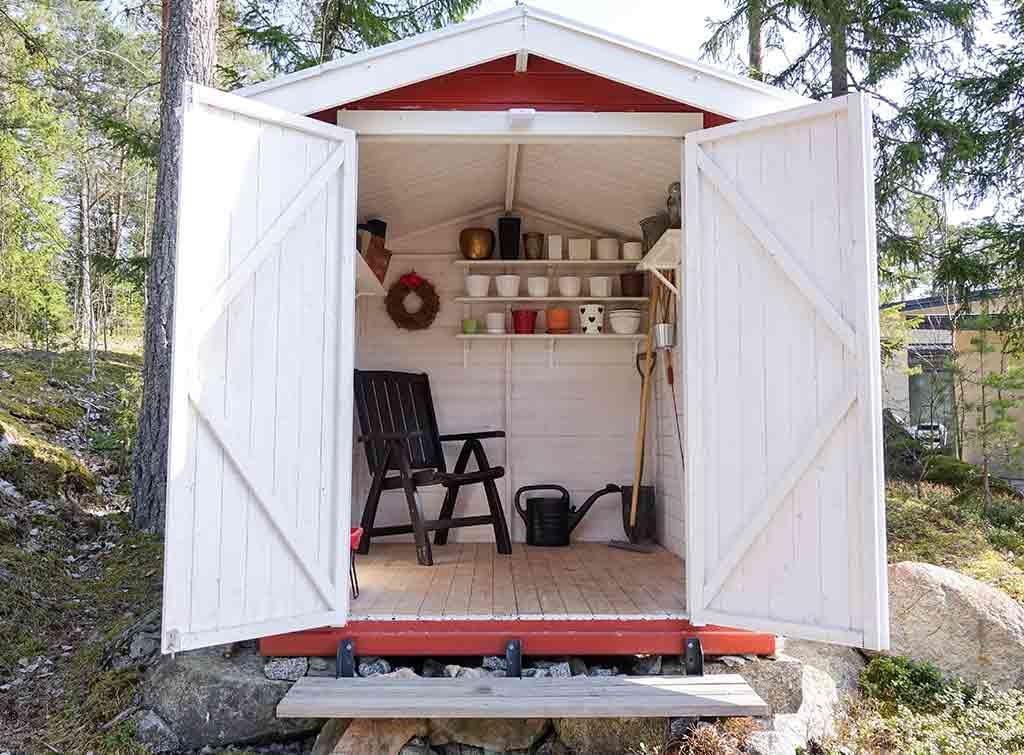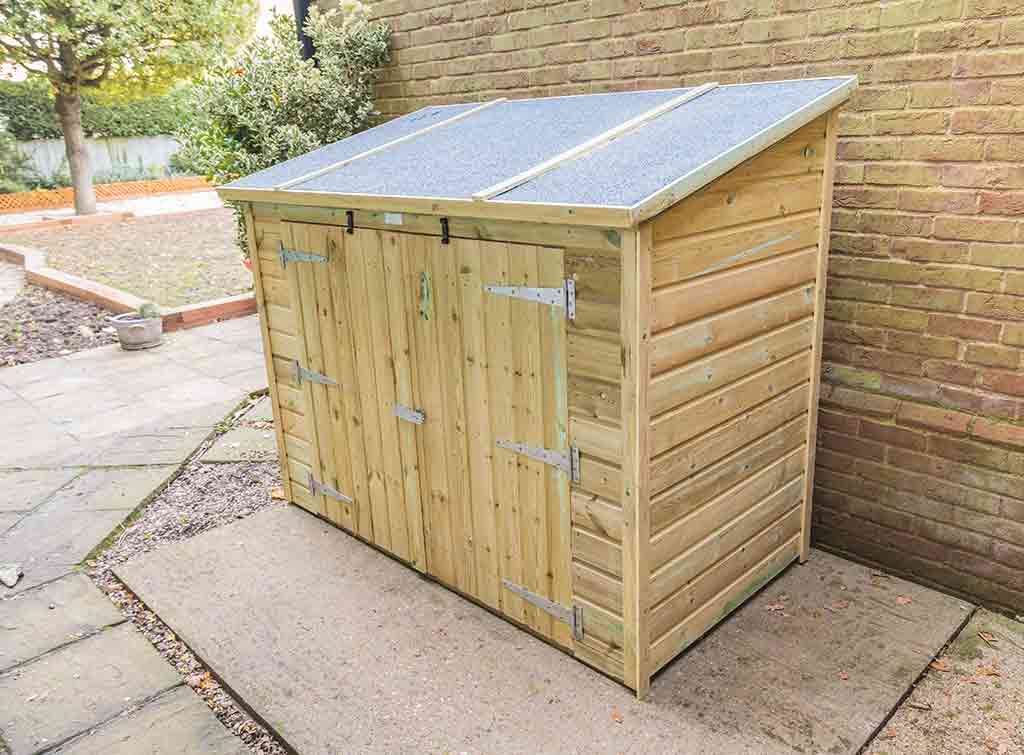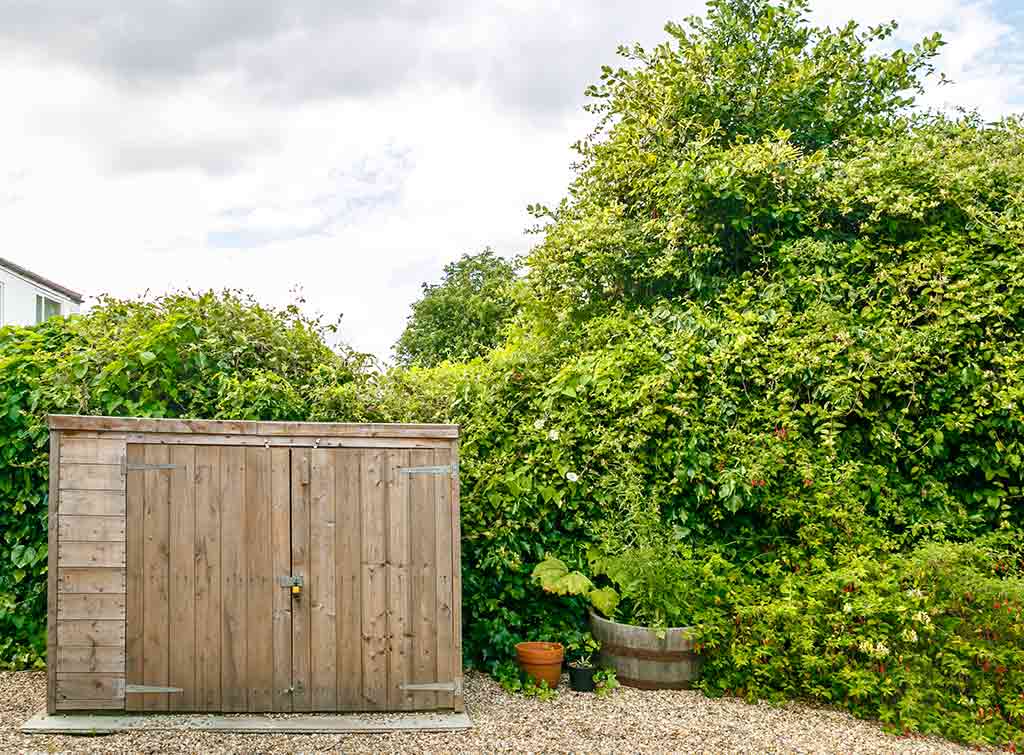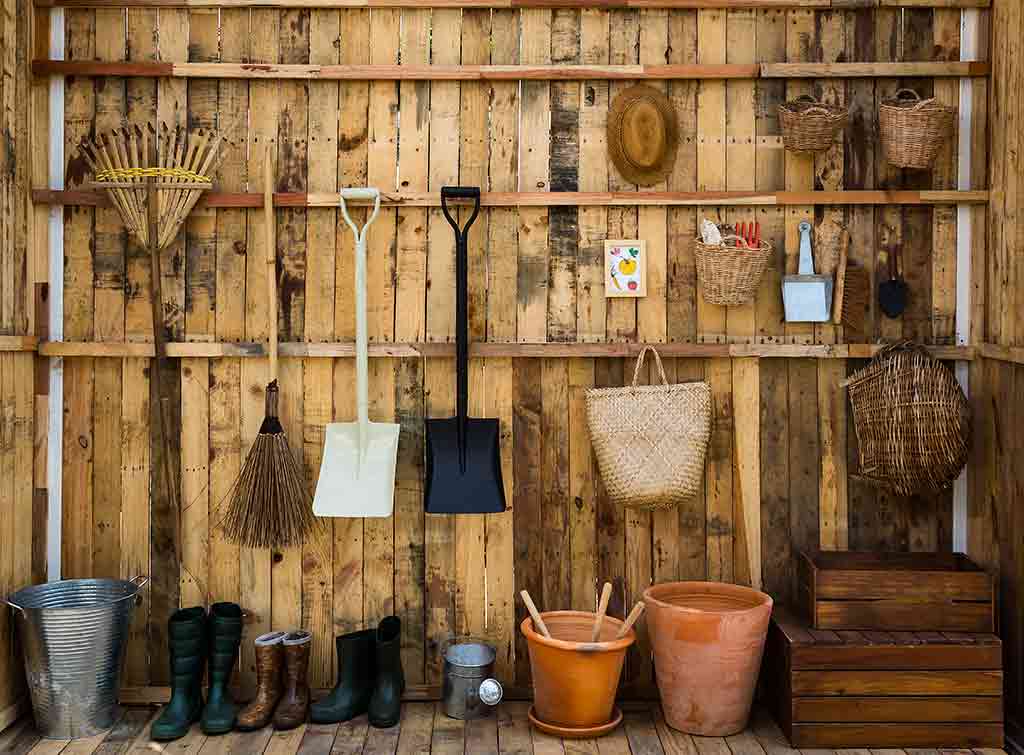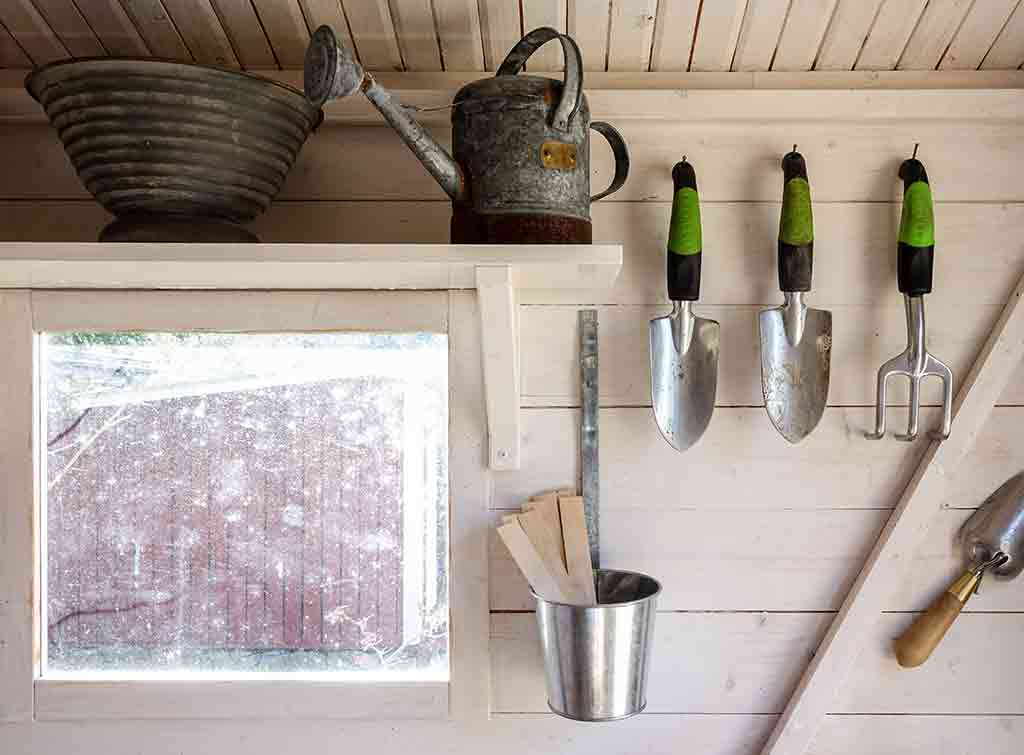 Small garden storage ideas
This lovely and compact shed is a wonderful example of how to blend your garden storage with your surroundings. The sage green paint, white chords and dark finial matches the garden's greenery, while the log shed fits snugly in the corner.
Using up space like this is a great way to maximise the rest of your garden's square footage. These homeowners have used stone and gravel to separate areas, then filled the space with lots of plants and shrubs to add character.
Garden storage ideas UK
Turning a shed or small stable into a storage shelter is a great way to keep your belongings safe and dry. We love how this homeowner has opted to put a chair in this red and white design. (We assume the view must be something special!)
Inside, the clutter is confined to the layered shelves at the back, while the taller garden tools are given their own hooks to hang on. All it needs now is a warm rug and a coffee table!
Cheap garden storage ideas
Sometimes, simple and unassuming is best. This wooden utility shed is perfect for storing items like lawnmowers, toys, toolboxes, strimmers and other gardening equipment.
The front doors open out wide, giving you plenty of space to remove and replace the items you need. We also like the slanted roof that ensures rain runoff, which stops the unit from flooding and ruining or rusting your belongings.
Garden tool storage ideas
Hanging up your garden tools is a great way to keep them safe, separate and free from damage. This keen gardener has chosen to makeshift their tool storage from reclaimed wood and all-purpose cement.
This is a simple do-it-yourself solution, which requires you to measure out the area, cement the backboard, and attach planks of wood to create a trough for larger items and hooks for smaller items. Give it all a lick of paint with weatherproof emulsions, and voila!
Outdoor garden tool storage ideas
This large outdoor garden shed sits atop some paving slabs to ensure stability and waterproofing. Much like its utility shed cousin, it's perfect for storing items like lawnmowers, toys, tool boxes, and strimmers. Larger ones like this might even be able to house a bike or two.
A lock keeps your items secure, while the dark wood matches the barrel plant pots and natural stone gravel for a clean and sturdy finish.
Garden tools storage ideas
Organise your work area with lots of natural storage. This shed has horizontal pieces of wood that run the entire length of shed. As load bearing foundations, they can withstand the copious amount of hooks! However, they help to house items and keep them off the floor and tidied away.
Creating storage like this means you can free up the floor space for items not easily hung. In this instance, pots, wellington boots and watering cans are tucked neatly against the wall.
This is an easy design to install yourself. All your need is some sturdy wood planks and lots of nails!
DIY garden tool storage ideas
The humble pegboard is a great way to keep intricate items out of the way, such as keys, nails, screwdrivers or gardening equipment. When creating your bespoke storage solution, look at what you have and then mark out the areas that will house your items.
For example, if you want to put tools on a shelving unit, measure the height of those items before hanging your shelf. If you want to hang tools from a pegboard or loose wall nails, work out how many you need and be sure they're a good fit before nailing them in.
Storage ideas for garden tools
Repurpose old household cabinets or display shelves to create some DIY garden storage. This homeowner has upcycled an old bookcase to show off their gardening equipment. They've also added hooks to the side of the bookcase to house spades, scissors, brushes, and other tools. 
What's great about this design is how the shelves are deep enough for storage items like toolboxes, terrariums, tool racks, wellingtons, watering cans (and anything else you can think of!) This means less floor clutter and easier access to your belongings.
See the tradespeople we've checked and recommend for your job
Tell us what you think
What others think of this article:
Need More Information?
Related posts