If you're looking for transformative house extension ideas, then you've come to the right place! We have all the inspiration you need to make an informed decision on your property's new addition.
Common house extension ideas
Before you get started, it's worth researching what kind of extension would best suit your home. For example, some common extensions are:
Kitchen conversions
Utility rooms
Conservatories/sunrooms
Two-storey conversions
Upper bedroom extensions
For further information around costs and planning guides, check out our house extension cost guide and to find out how to build an extension, check out our building an extension planning guide.
See the tradespeople we've checked and recommend for your job
Like what you see? There's more where this came from. Check out Checkatrade's blog for more tips, ideas, how-tos, and inspiration.
House extension ideas and designs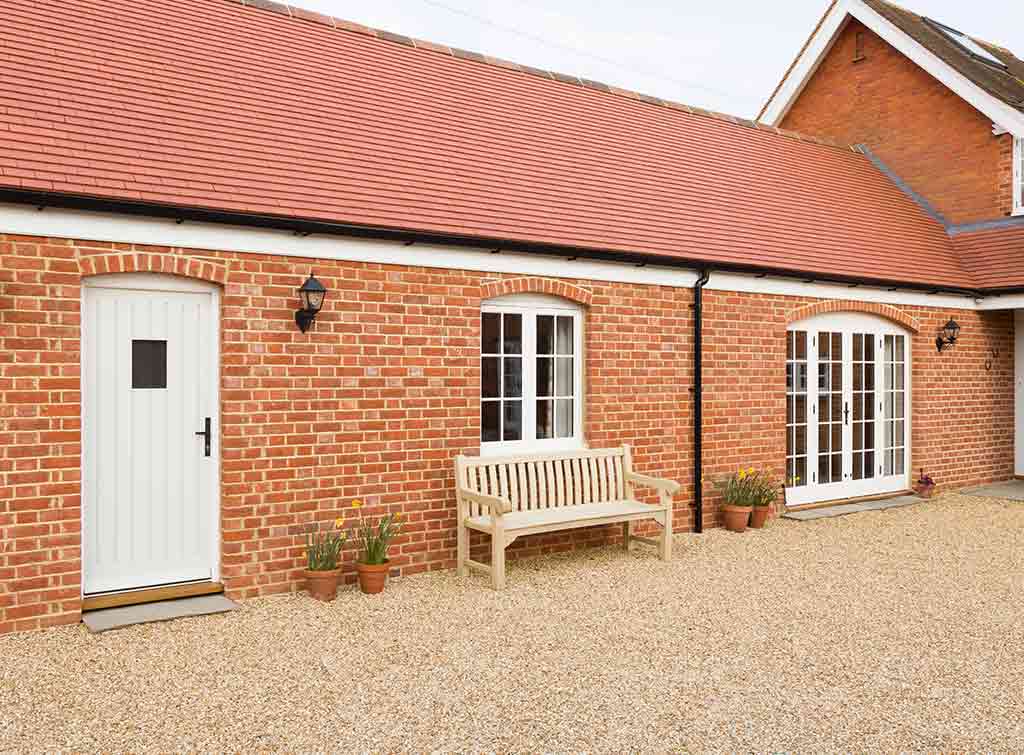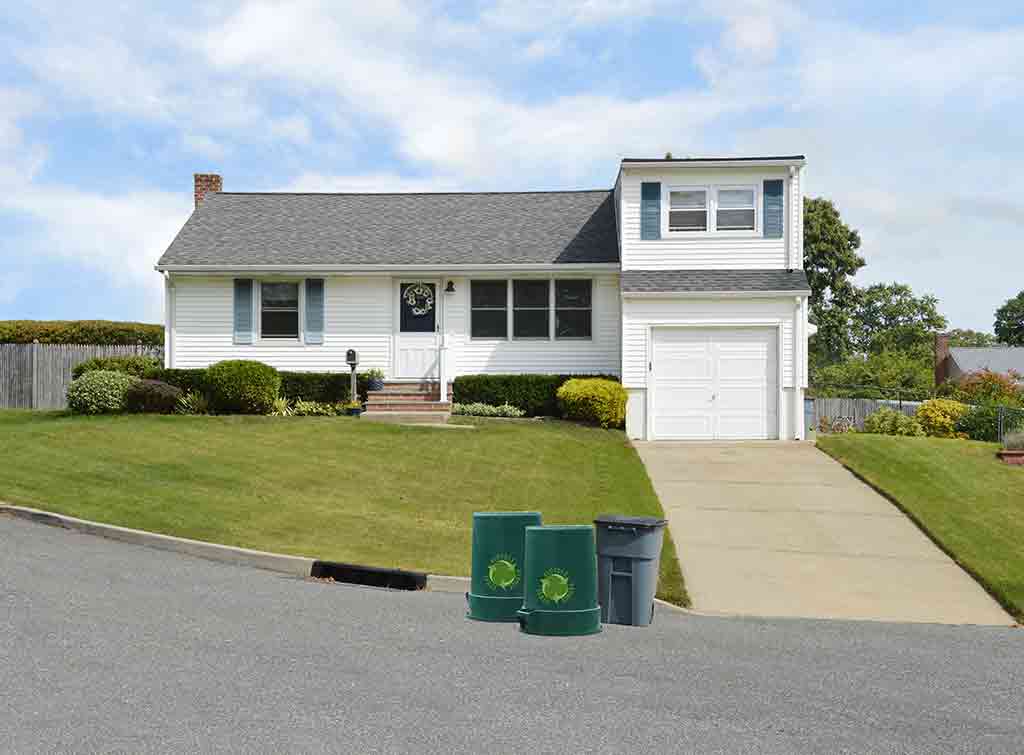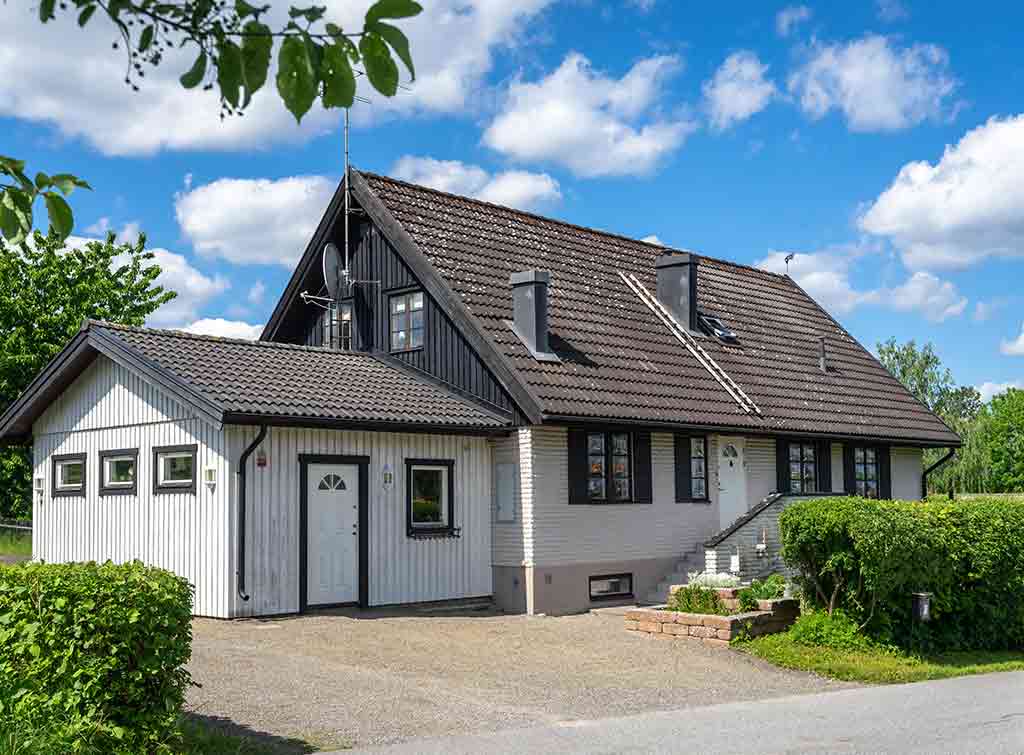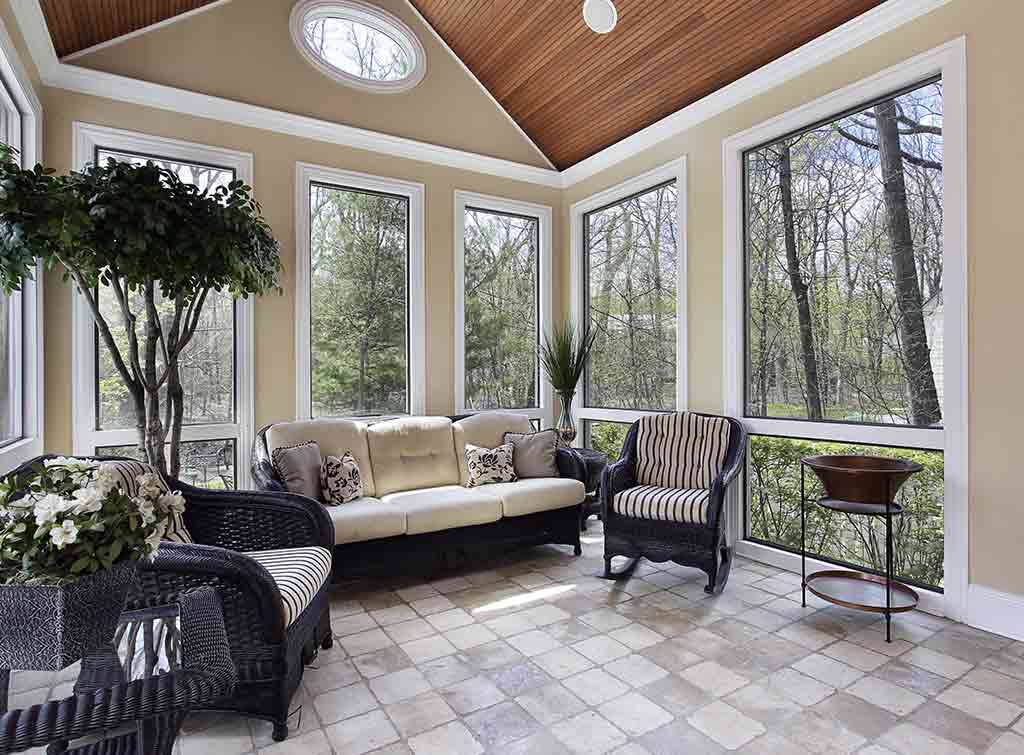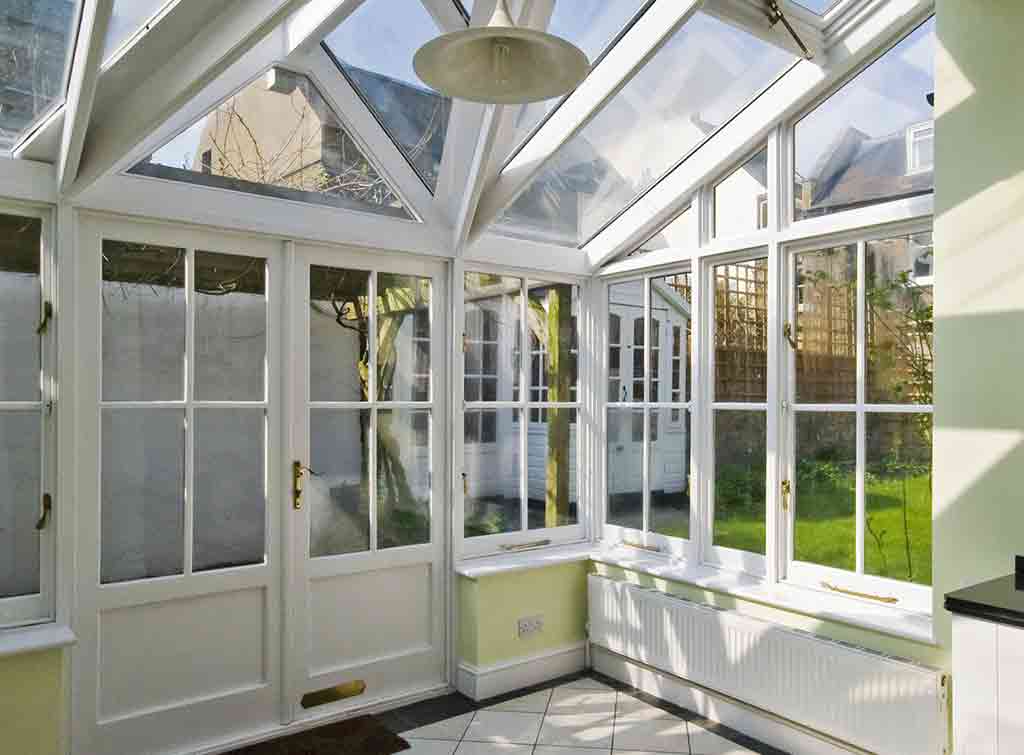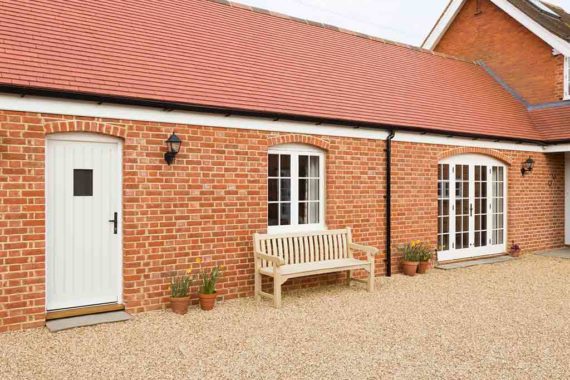 House extension ideas UK
This gorgeous red-bricked bungalow extension is a beautiful example of how to create charm and character. The casement french doors match the casement windows, while the white barn door ties the entrances together.
We love the neat gravel path outside the front of the house, with the minimalist potted plants and wooden bench setting off the look nicely, whiles the red clay roof tiles add a touch of boldness to the entire aesthetic.
1930s semi detached house extension ideas
Adding an extension to a semi-detached house is easy enough when you have the right space to work with. These homeowners have opted for a small side-extension, which is most likely used as a conservatory or lounge.
Be sure to use the right materials when adding an extension to your house. Match the brickwork to avoid the extension standing out and looking out of place. Key designs such as roof pitches, brick and mortar colours, and windows and doors should all complement the rest of your property.
House extension ideas for semi detached houses
This modern gabled roof conservatory extension is a lovely addition to this semi-detached house. It's a popular victorian design with bay windows, a pitched roof, and ornate roof ridges that match the rest of the house.
We love the contrast between the red and black slate bricks, which gives this home a traditional aesthetic that complements the stone cladding and brown windows and door frames. Also, those little flower boxes are a lovely touch!
House extension ideas single story
The upper-floor extension on this house is a great way to make the most of your garage real estate! As this house is a mid-sized bungalow, the extra room will likely have a staircase leading up to it from the lounge.
Reconfiguring your existing space when extending your house helps to make the most of the new space, and also ensures you can work out the best access points, light, privacy and views. This top floor extension is an extra bedroom and is built with these elements in mind.
Small terraced house extension ideas
You might be wondering whether a small terraced house extension is worth it. However, despite their size, adding a few square metres onto your property is worth the investment.
The extra space not only adds value onto your property, but it also lets you create an extra room to help declutter the rest of the house. Popular options include utilities, kitchenettes or downstairs bathrooms.
Shop the look and hire one of our professionals to install your terraced extension today!
Front house extension ideas
This gorgeous front extension fits seamlessly with the rest of the house, acting as a second entrance to this stunning conversion.
We love the dark brown tiles and gable roof design, which allows the main house to install plenty of light above the additional building. The baby pink wood cladding also matches the main house, albeit at a vertical stripe instead of a horizontal one, while the shuttered casement windows give a barn-conversion aesthetic we're here for.
Victorian terraced house rear extension ideas
Conservatories are a popular trend due to the amount of sunlight that floods in through the large framed windows. This gable conservatory is no exception.
With neutral tiled floors, tall trees and white framed windows, the furniture is elegant and vintage-chic. A wooden panelled ceiling creates warmth, while the circular roof window invites more light into this tranquil and inviting room.
Mid-terrace house extension ideas
This Edwardian style conservatory is stylish and spacious. With its flat front and rectangular shape, it works well in almost any home. Smaller versions like this often don't require planning permission, which means they're an easy and low-maintenance option for anyone looking for a striking yet simple house extension.
When it comes to decorating the interior, opt for features like bright furniture, bold lighting, tall ferns and trees, and large sweeping rugs to keep your feet warm on colder evenings.
Why not hire one of our professionals to install this design for you?
See the tradespeople we've checked and recommend for your job
Tell us what you think
What others think of this article:
Need More Information?
Related posts